Create in me a new heart… Psalm 51:10. 
"I never knew what that meant until it was on my language."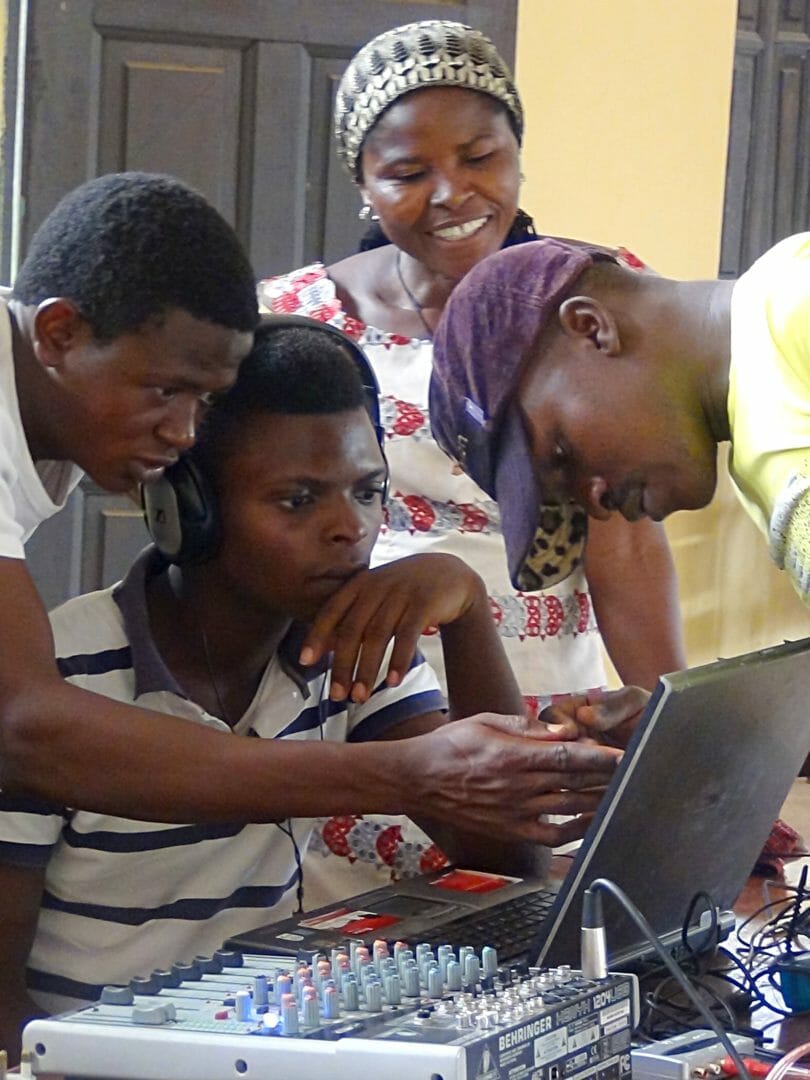 Creating a professional quality audio version of the Bible takes skill and good equipment
Translation software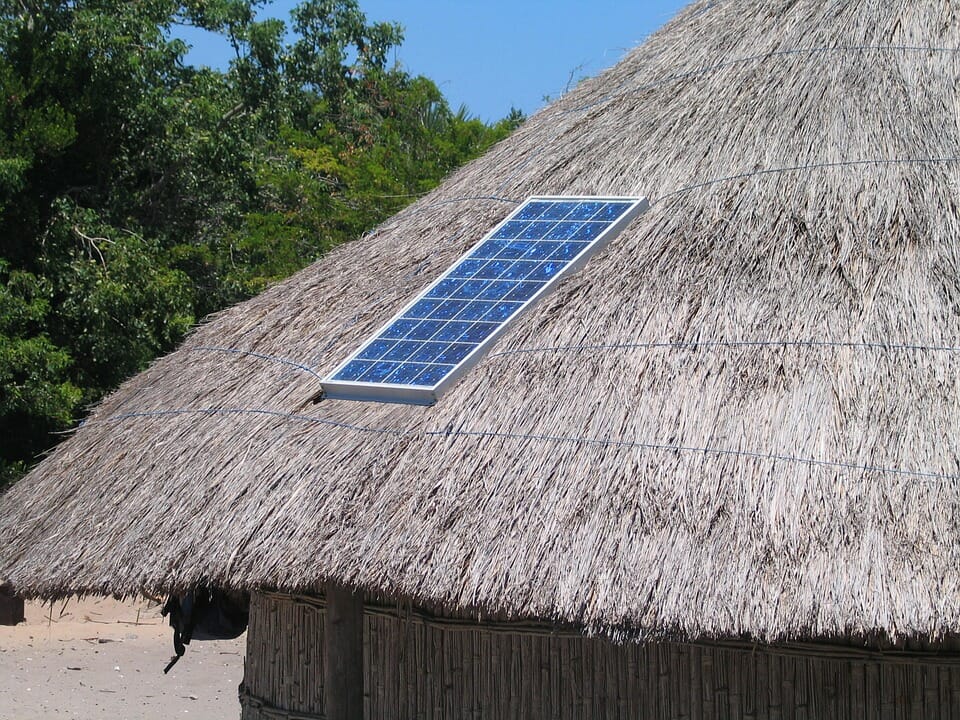 Rooftop Solar Installation
Extreme conditions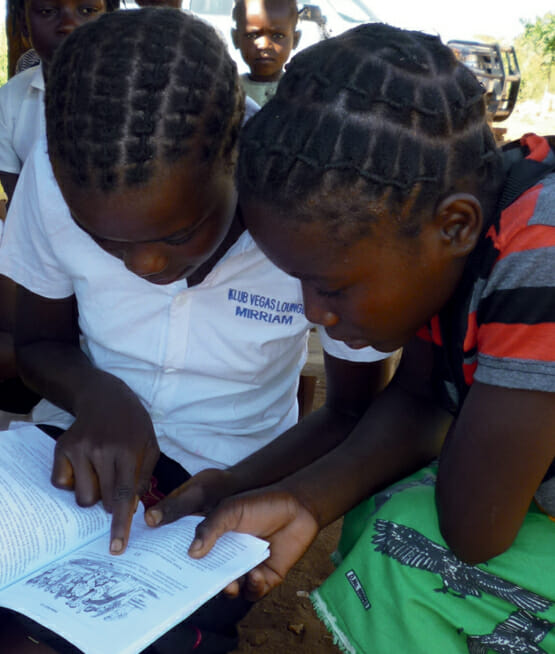 End result: God's Word at use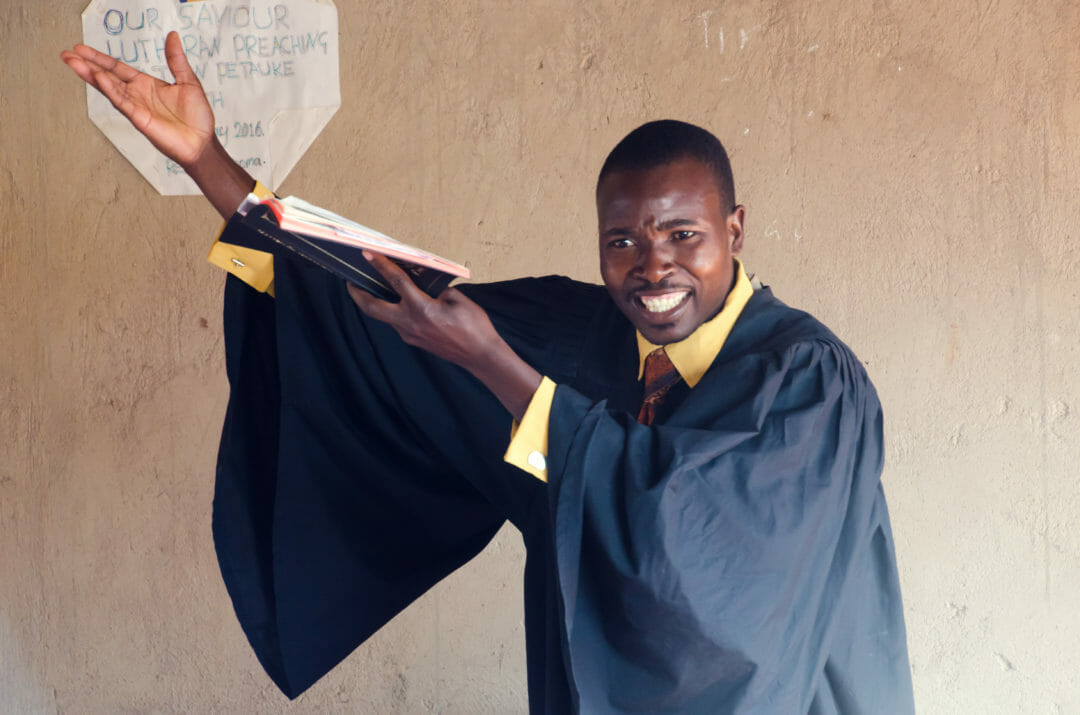 End result: God's Word proclaimed
Good Technology Tools
A skilled craftsman is so much more productive if she/he has good tools. A poor tool is almost worse than no tool at all. The leaders at Lutheran Bible Translators, based on years of experience and advice from a diverse set of expert sources, strive to not only use tools for their full expected useful life, but also to replace tools before they cause problems. That normally translates into replacing computers about every four years, and cell phones every two and a half years.
Computers
Computers have become a virtually indispensable tool for Bible translation. A proficient typist can type much faster than they can write. Computer tools have made it possible to correct errors without having to retype the correct portions, resulting fewer errors being introduced during the editorial process.
Language tools such as concordances, dictionaries, and verse checking software reduce the workload of consultants and checkers. Bible dictionaries and maps help translators visualize the context of a passage, making the translation process more accurate.
Computers are important for more than just translation. They help field teams report on progress, stay in touch with others, and keep work moving forward at a good pace.
Peripherals
Printers are very important in a field project. Printed copies of draft translation must be checked with multiple people. And as every editor knows, mistakes just seem to pop off the page of a clean printed copy.
To save paper, projectors and large screen displays allow a team of people to readily review and discuss materials together. A daylight capable projector allows a team to work in a normally lit room. The team can still look at printed material such as a Bible while viewing the screen.
Audio recording equipment is becoming more portable just at the time when smart phones may playback more accessible.
Costs
The average price for a replacement computer, including all preparation costs and delivery costs, is $1800. The average translation project uses four computers.
The average cost of a printer, including all preparation costs and delivery costs, is $800.
The average cost of of a daylight capable projector, including all preparation costs and delivery costs, is $1200.
Size your impact
Different funders can afford different amounts. Set the size of your request to match the capacity of your donor. Can the donor afford the equivalent of a setting up a full team? Can the donor fund two printers?
Understand reality
From the time you write the grant until the time the money is released could easily be 14 months. We don't want to hold back a specific project for months waiting for a specific gift. And in our ever changing world, it is possible that project plans and budgets may change over the course of that time.
Lutheran Bible Translators strives to accurately portray current and future needs. We make every effort to honor donor designation preferences. However, all gifts are subject to the discretion and control of Lutheran Bible Translators.