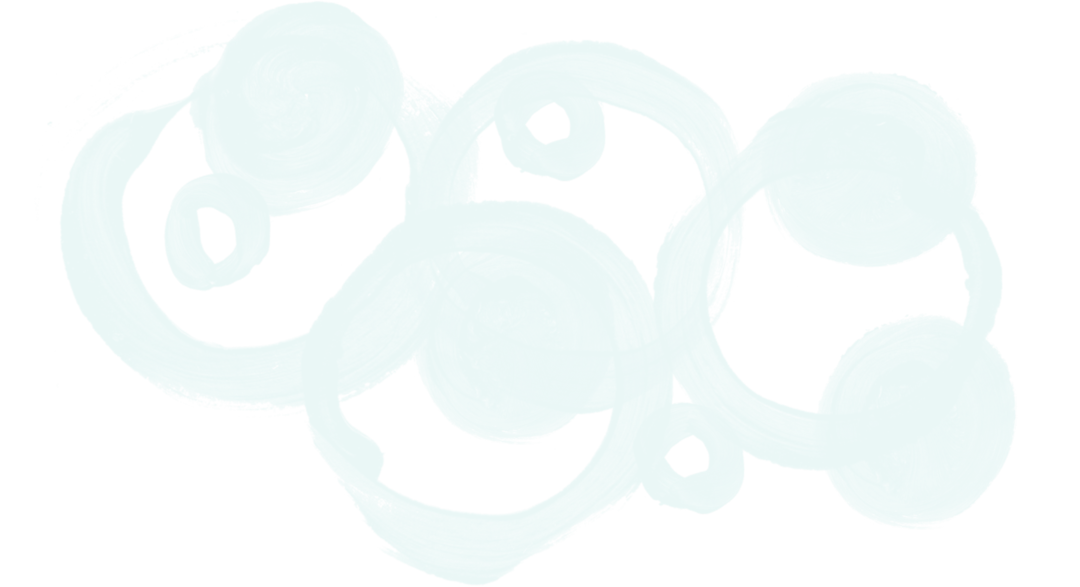 Discover the partnerships and impact of Lutheran Bible Translators with language communities around the world to put God's Word in their hands.
Each edition of The Messenger highlights programs and partnerships for translation and literacy efforts.
Read about how God is working through Lutheran Bible Translators to carry the LIGHT of His Word to those still feeling lost, confused, and frustrated. Learn how you can give them hope, give them confidence, and put God's Word in their hands.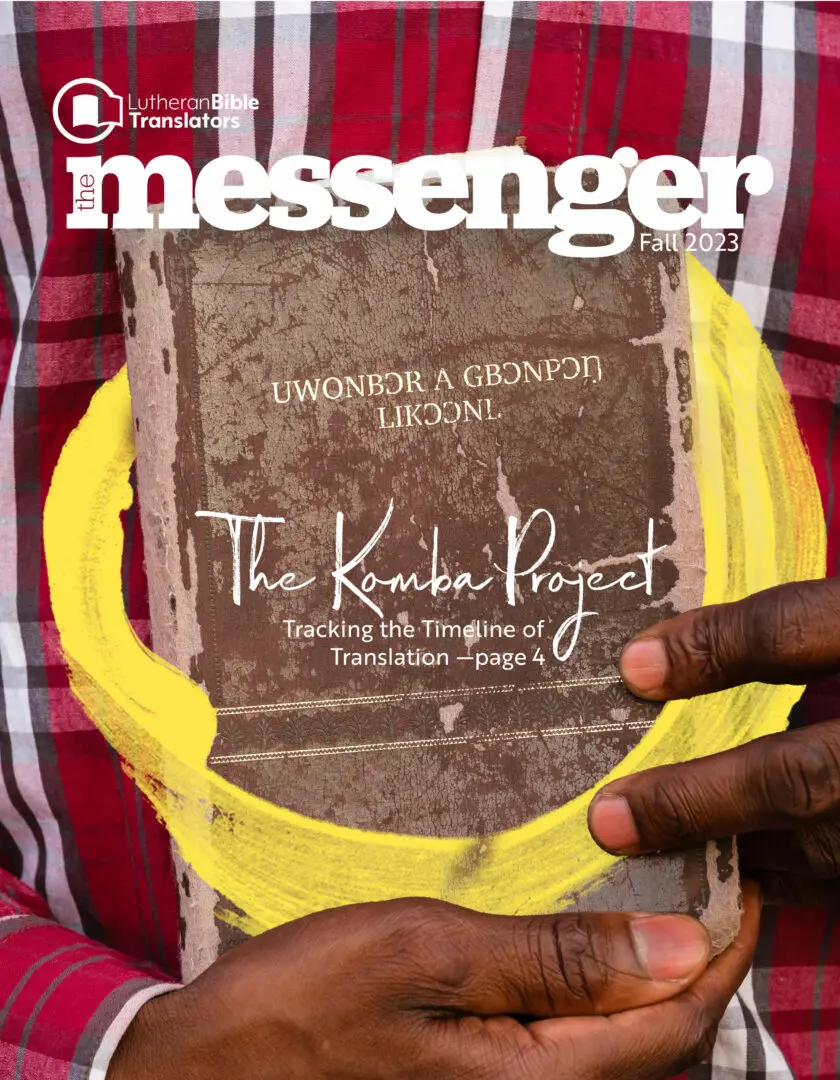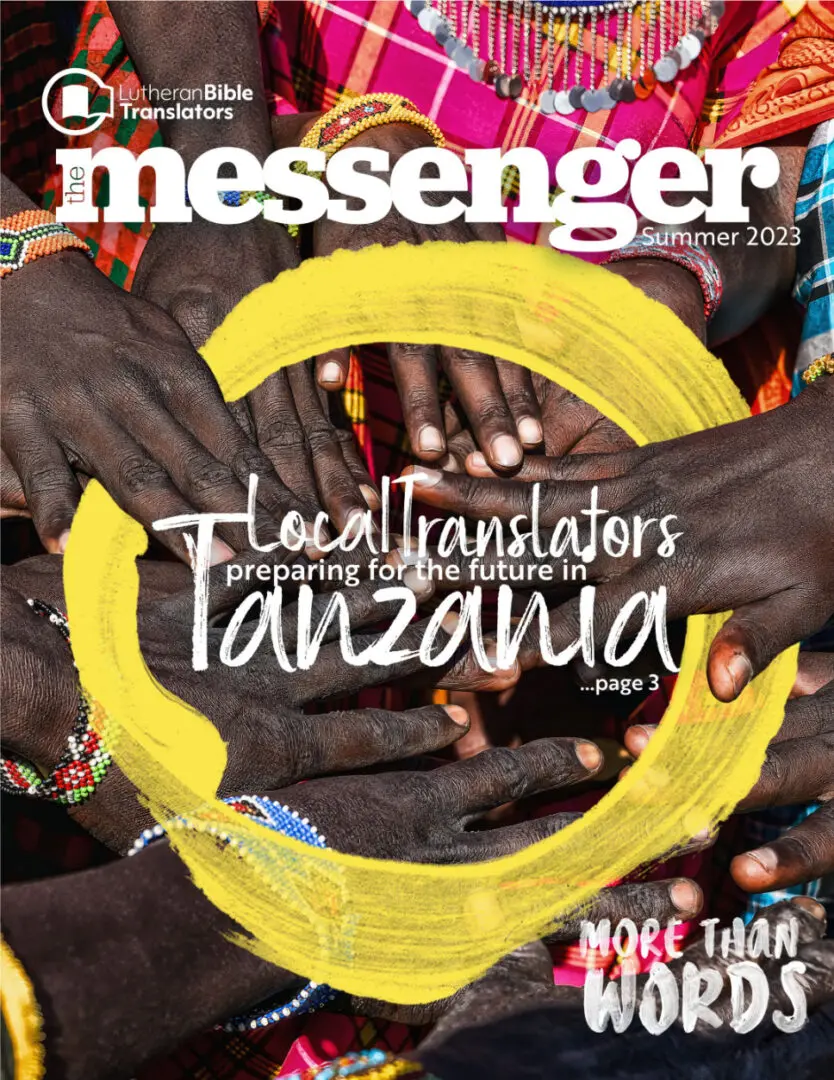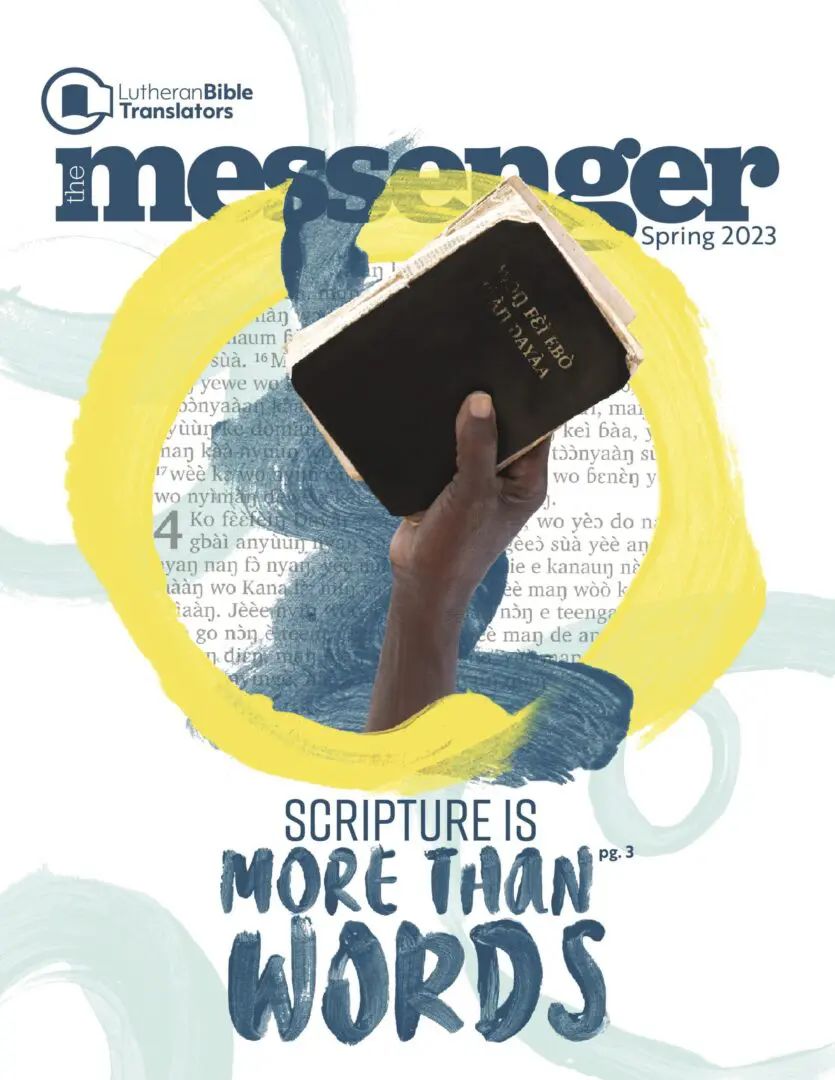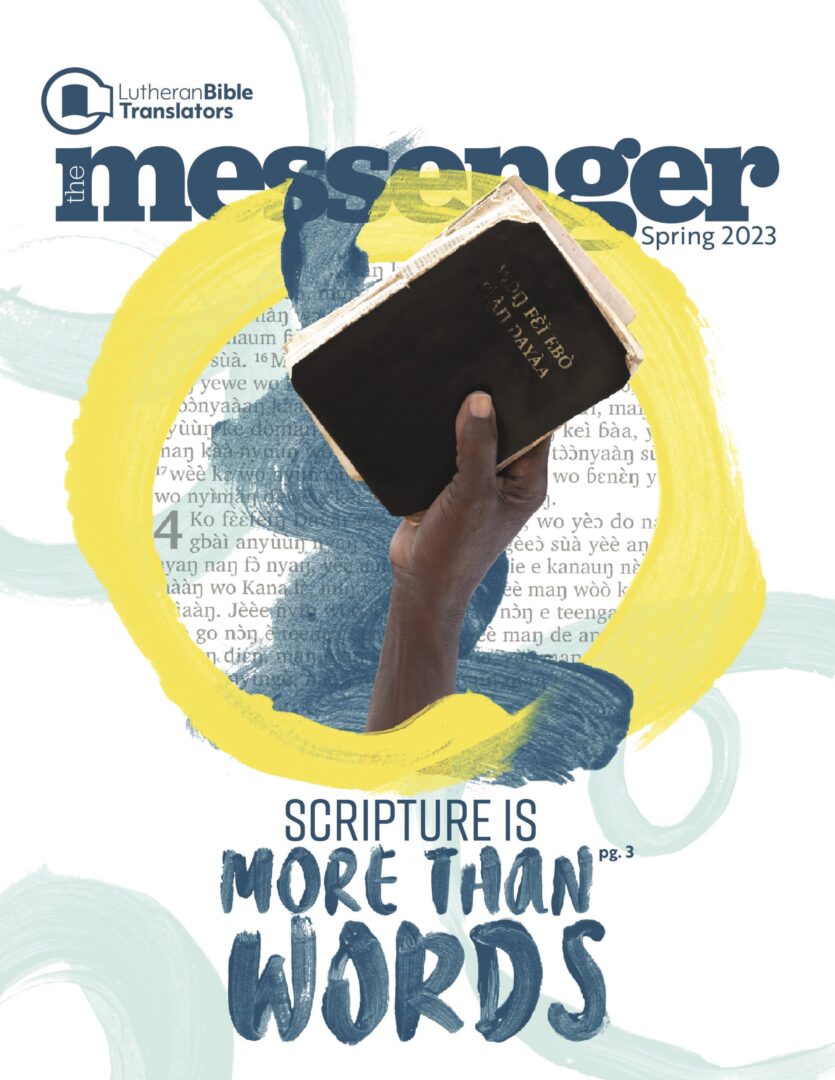 Sign up to receive the quarterly publication, The Messenger, by email.
Rev. Dr. Rich Rudowske and Seth Hinz, Editors
The Messenger is the official quarterly periodical of
Lutheran Bible Translators,
205 S. Main St, Bldg 5, PO Box 789, Concordia, MO 64020.
1-660-225-0810 | www.lbt.org | info@LBT.org
Standard A Non-Profit postage paid at Aurora, Illinois.
Printed in the U.S.A.
Comments and inquiries are invited.
Correspondence may be directed to The Messenger Editor.
©2023 Lutheran Bible Translators, Inc.
Permission is granted to excerpt from this publication.
Please send a copy of use of material to the editor.
Executive Director: Rev. Dr. Rich Rudowske