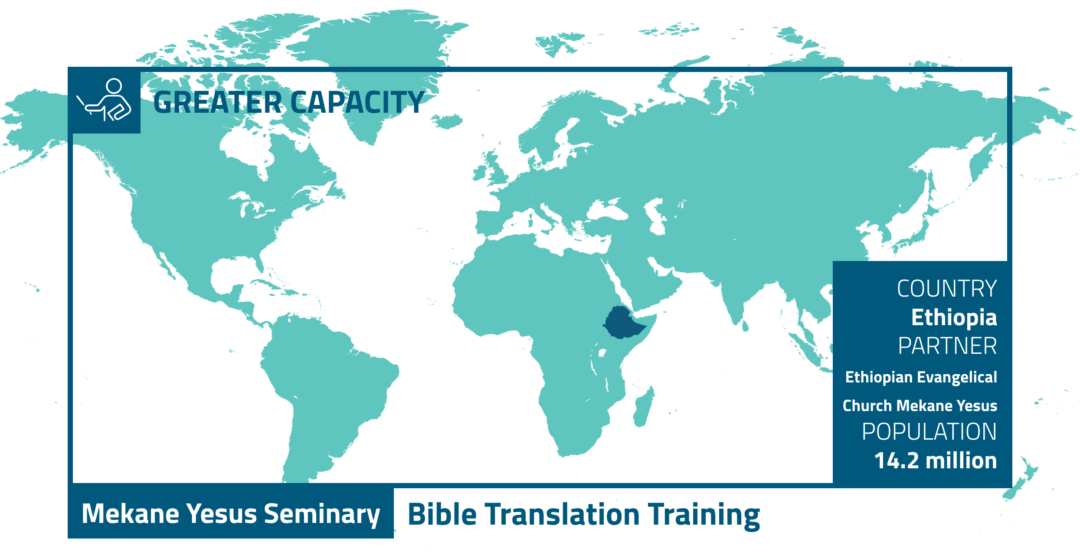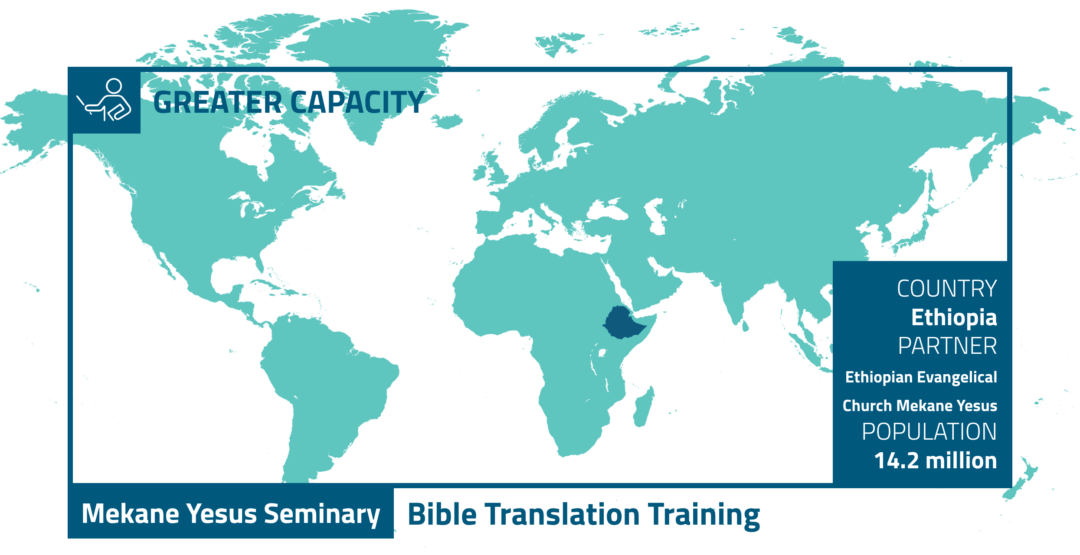 Be part of the largest and fastest growing Lutheran movement in the world– the Ethiopian Evangelical Church Mekane Yesus. 40,000 new members a month since 2015! Yet today there are still fifty-three language communities in Ethiopia without access to Scripture in their own mother tongue. This makes outreach difficult.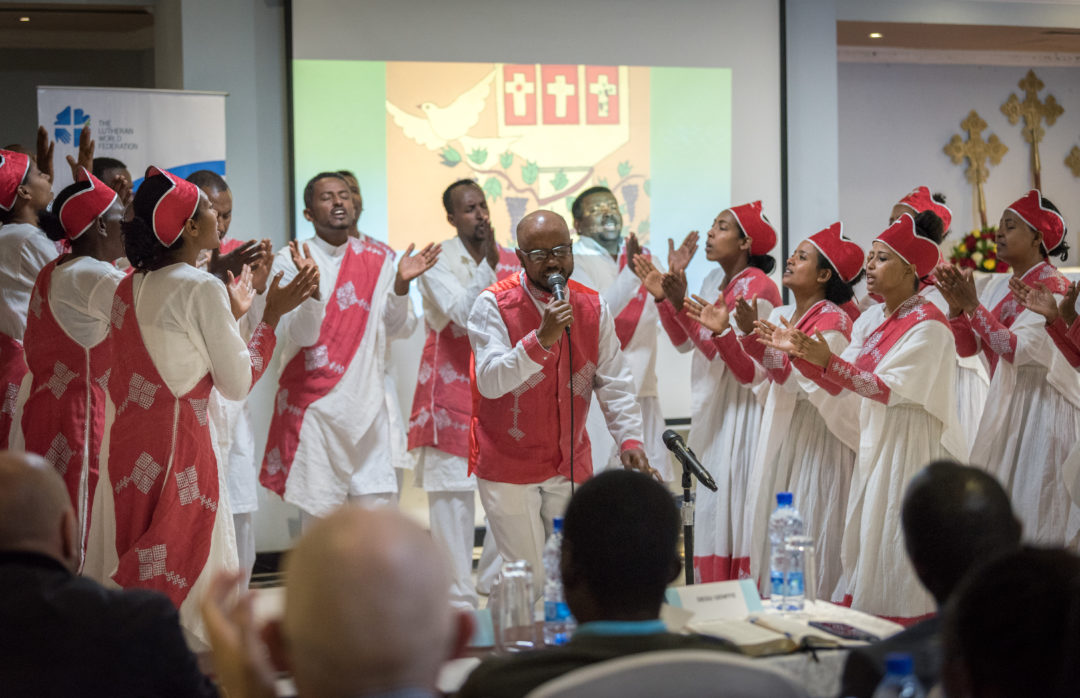 Sustainability is the current focus. Donors, working with local leaders and global experts, have already completed 2/3 of an innovative building dual-purpose that will provide a great place to train students. It will also create an income stream to fund that training indefinitely. In fact, income will overflow and allow future expansion as well. 
We are not building a traditional classroom, we are building the future. 
GOALS
$400,000 raised by Oct. 31, 2021
Additional $400,000 raised by year end 2021
Dedication of building in early 2022 with visitors from around the world
IMPACT
Create sustainable ministry for Bible translation
Creating interdependent ministries in Ethiopia
Empower national leaders for Bible translation & Christian mission
Fostering Scripture engagement for mission outreach
25 language groups have the Word of God in their heart language
Pray that dedicated people will be found to serve on Bible translation teams for the 85 language communities in Ethiopia.
Pray that God provides the students in the Bible translation program with increasing skills and passion for His Word in every language.
Pray that God will bless the training program instructors with wisdom and clarity.
Help language communities in Ethiopia gain access to Scripture in the language that speaks most deeply to their hearts. The Christian churches in Ethiopia anxiously await the arrival of God's Word to give them the tools they need for personal spiritual enrichment as well as effective outreach to their people.
Want to get involved?
Contact a recruiter and see
what options are available!