A Movement of the Spirit
Spring 2022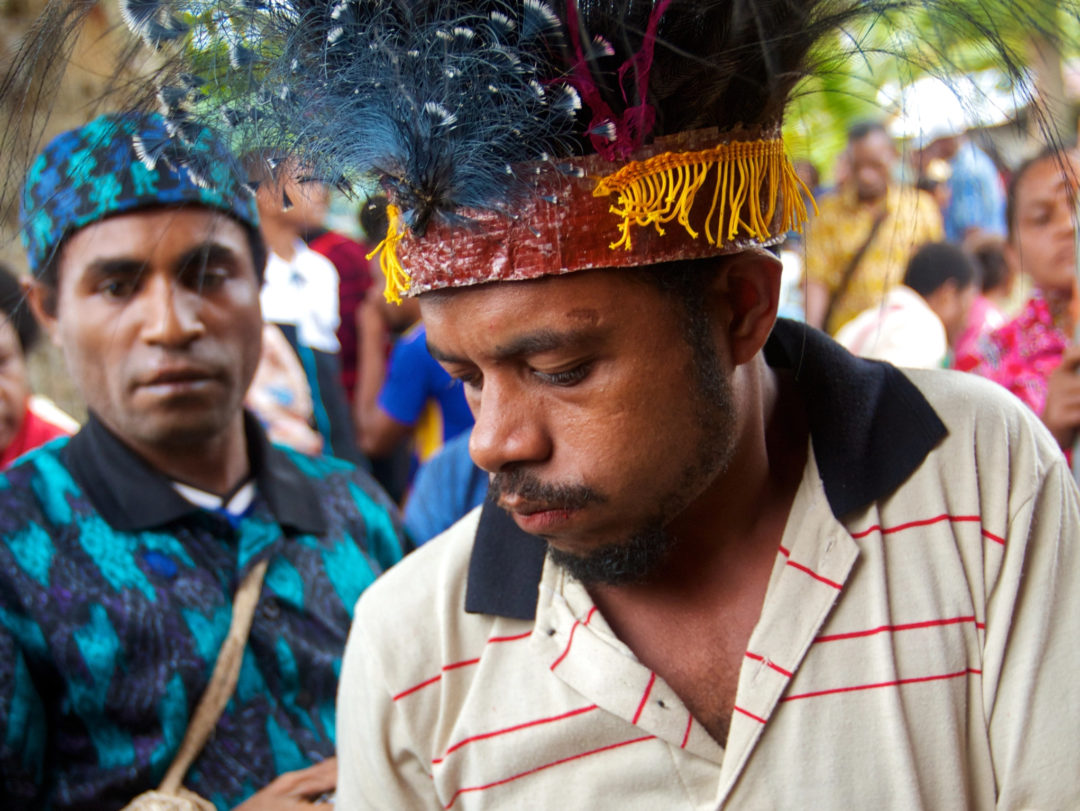 Papua New Guinea (PNG) – communities separated by tropical forests, languages, and diverse cultures. Experts estimate there are almost 850 languages in this Pacific Island country. Many are still waiting for Scripture in their language.
Pastor Pase Zamunu, president of the Zaka Lutheran Circuit, knows the problem, "In English, we have love and respect, but it does not carry the picture of the Word. We need Bibles in our own languages that we understand best."
Pastor Zamunu gathered church leaders. The conclusion: "Yes! We must start, but what are the next steps?"
The Circuit found help. The PNG Bible Translation Association sent Language Program Coordinator Steven Ttopoqogo to work alongside the Zaka Lutheran Circuit providing training, consulting, and checking. It was determined that a multi-language project would be sustainable. The Zia, Suena, Yekora, Paiawa, Numbami, and Qaire languages make up the Waria Multi-Language Project, named after the Waria River region.
"It's a movement of the Spirit! It's just the right time with the right people!" exclaimed Lutheran Bible Translators Regional Director Sarah Esala. "It is a community-driven, community-owned project."
A language community participates first by organizing a translation workshop. Trainer Duncan Kasokason travels and introduces translation concepts. The workshop attendees work through a shorter book of Scripture, such as Ruth or Jonah, to gain insight into the process. The community chooses several participants to receive more training. Steven Ttopoqogo helps lead these sustainable trainings at the translation center in Ukarumpa.
Pastor Pase Zamunu's vision for Bible translation spread beyond the Zaka Lutheran Circuit. Papua New Guinea's Lutheran church is enthusiastic to see God's Word available to people in the language they know best throughout the nation. The Lutheran church intends to train pastors to become translation consultants for this project. This will provide a sustainable network for translation in their own language and assistance to other Bible translation programs.
Your partnership with the Waria Multi-Language Project puts God's Word in their hands!