Good News in Yala
Spring 2022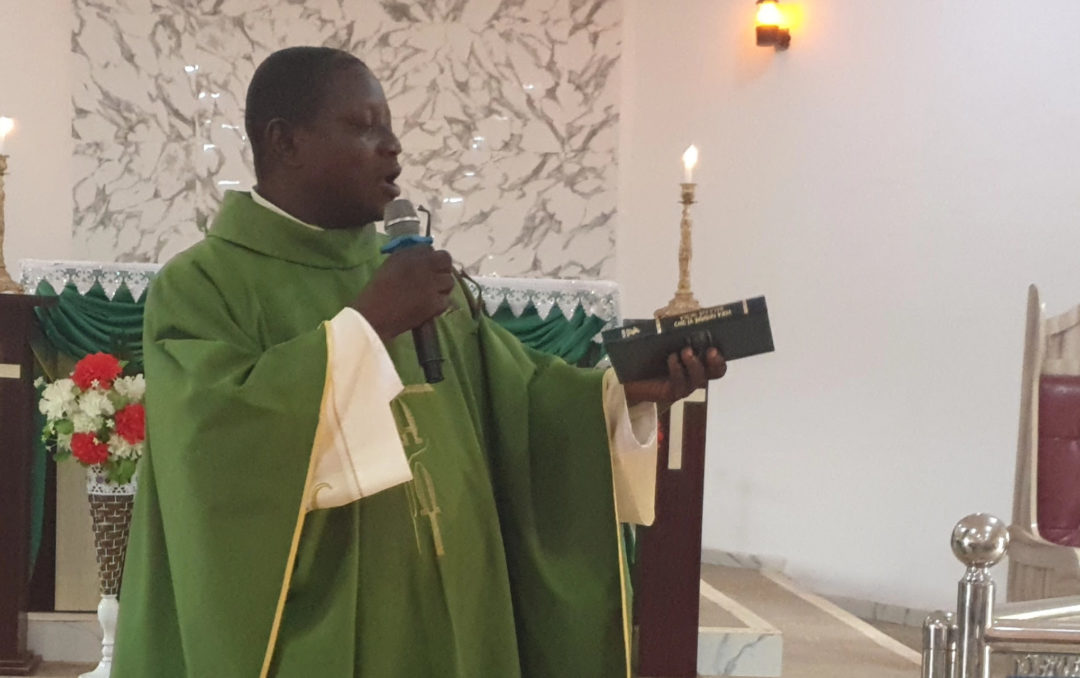 Yala speakers in Nigeria have partnered with Lutheran Bible Translators for decades. They received the New Testament in their language in 1979. What an amazing experience for Christ the King Parish to host another dedication in 2021.
All three church services were lively to celebrate the dedication of Psalms and the revised New Testament. Young children sat in the laps of their elders to create enough room for everyone to have a seat in the long, sunlit sanctuary. Their pastor exhorted them to value their language as a gift from God. "The Word of God, which is light and life, is now available to us in the best language that we can understand! It is our responsibility to soak ourselves in it, so that the light will shine in our life," preached Rev. Matthew Otuji.
Passages from Psalm 119 were recited to the amazement of the parishioners. They were not used to hearing the Psalms in Yala. The speaker used to read Psalms in English and then try to translate "on the spot". Before there were so many barriers to understanding the Word of God. Now the Psalms' poetry and depth could be understood without barriers.
"This is the best gift for the year. Thank you!" said one church member.
"I will share with others, so they can hear the Good News clearly in Yala," another said.
Print, audio and SD card versions of the Yala New Testament with Psalms became available after the service. Yala speakers crowded to get copies. Some purchased for their families. Others purchased as gifts for those who could not buy their own.
"Thanks to all who worked on this, so that we can hear and read the Word of God clearly."
The Yala translation team continues to work on the Old Testament for the complete Bible. God's Word in the hands of the Yala speakers transforms them as they understand the light of His truth.