Lutheran Bible Translators is closely tracking the spread of the Coronavirus (COVID-19). See our guidelines for the safety, health and well-being of our Missionaries, their families, and our surrounding community.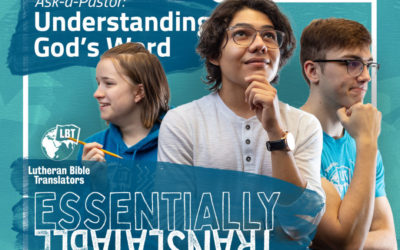 Episode 27: Ask a PastorApril 16, 2021Students had questions, and the pastors had answers.   Pastor Tom Lange teaches religion including Christian apologetics at Saint Paul Lutheran High School. 
read more
Sign up to receive updates when a new post comes out!
Trouble finding updates?
Check your email junk folder. Then be sure to mark LBTWebsite@lbt.org as not junk so updates come to your inbox!