Lutheran Bible Translators is closely tracking the spread of the Coronavirus (COVID-19). See our guidelines for the safety, health and well-being of our Missionaries, their families, and our surrounding community.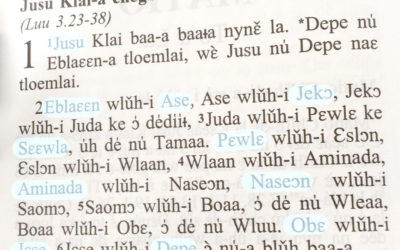 Translating Scripture is complicated. Making sure the meaning of God's Word is perfectly clear is no small task. But there are additional translation issues that need to be considered. As Becky Grossmann explains, "Transliteration is a fancy term we use when writing...
read more
Sign up to receive updates when a new post comes out!
Trouble finding updates?
Check your email junk folder. Then be sure to mark LBTWebsite@lbt.org as not junk so updates come to your inbox!