Sealed in Faith
Fall 2020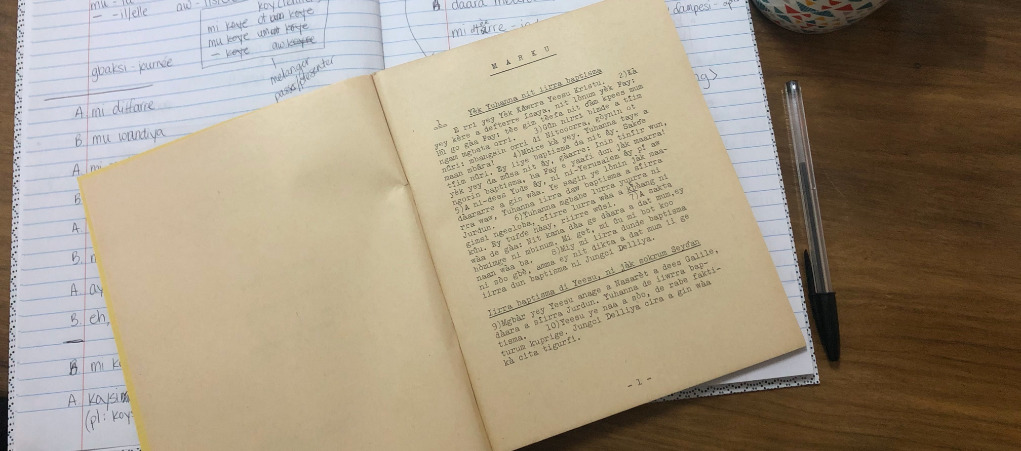 Before meeting John, Elliot and Serena only had three books to use, now they have more than 12!
John waited four decades to meet someone like Elliot. John realized that the Subula people weren't ready to seek God through His Word. He hoped that would change. John had supported the work of literacy and Bible translation in West Africa from the 1980s. He was the president of the Subula Language Committee. John had worked with a previous missionary and helped create many Biblical short stories and literacy primers. He sealed these precious books in an oil drum in the corner of his house to keep them safe from mice and rain. His faith and persistence paid off. When Lutheran Bible Translators sent Elliot and Serena Derricks family to serve in his community, he eagerly met them. After 40 years, he lifted the lid off the oil drum and showed them his treasure! Elliot and Serena were surprised by this discovery. "These stories and primers will cut years off our language learning time!" Serena said. "We are already using them daily in our class." The resources will also help with a deeper study of how the language has changed over time.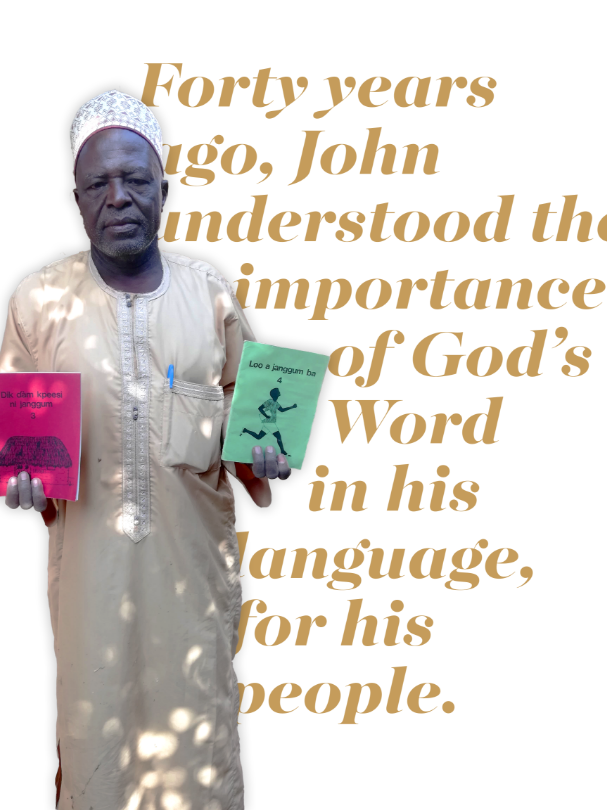 John had no way of knowing if there would be another opportunity to have God's Word in his language. But he had faith, never losing hope that he would be able to hear and read Scripture in a language that speaks to the heart of his people. Praise God for the faith John showed all these years! Praise God that the Subula people are now ready and eager to have a full Bible in their language.
Learn more about the Subula project at lbt.org/project/subula/
Find out more about the Derricks at The Derricks Family or lbt.org/derricks
Note: Specific details were intentionally changed to protect individuals and the affected language community.