Bible Translation Sunday
Fall 2020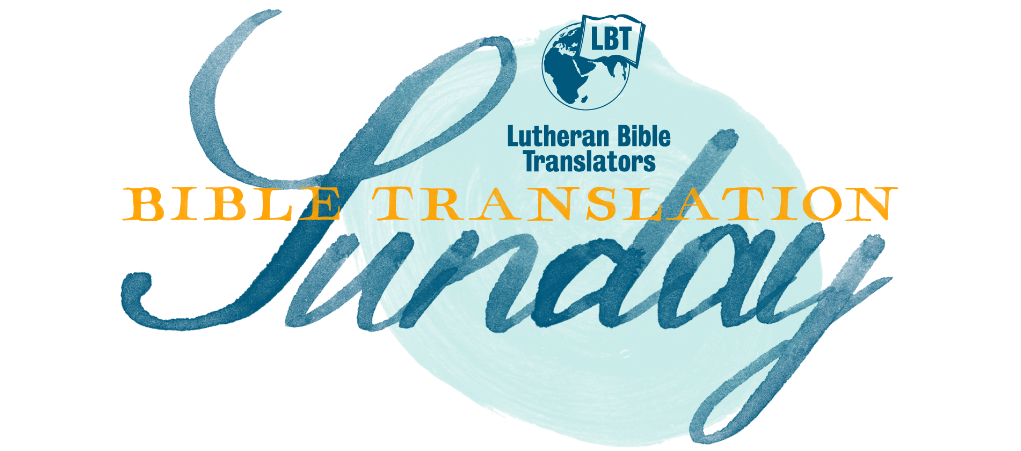 One Day to Celebrate a World of Possibilities!
September 27 is Bible Translation Sunday! Millions around the world will celebrate Bible translation as mission.
Mobilize your church to pray for and support Bible translation:
• Talk to your pastor or board about planning for this special Sunday.
• Promote your activities with a video or bulletin insert. Resources are available at www.lbt.org/bts
• Modify worship elements like liturgy, readings, prayers, and hymns to reflect the theme.
• Add graphic elements for the worship slideshow or announcement screen.
• Invite a missionary to visit and share their story.
• Consider another date if it's more convenient. Bible translation happens all year long!
Hundreds of years ago, the reformation rallied around Luther's translation of the Bible. Today people still wait for access to God's word and its power to transform.
Lutheran Bible Translators is one of ten major Bible agencies in the world, serving together with local church and language communities. Join the story and help put God's word in the hands of all people in a language that speaks to their hearts.
Celebrate! Bible translation equips the church to proclaim the gospel, teach the faith, and care for the community. Share the story! Involve your congregation in this life-changing mission.
Access free resources at www.lbt.org/bts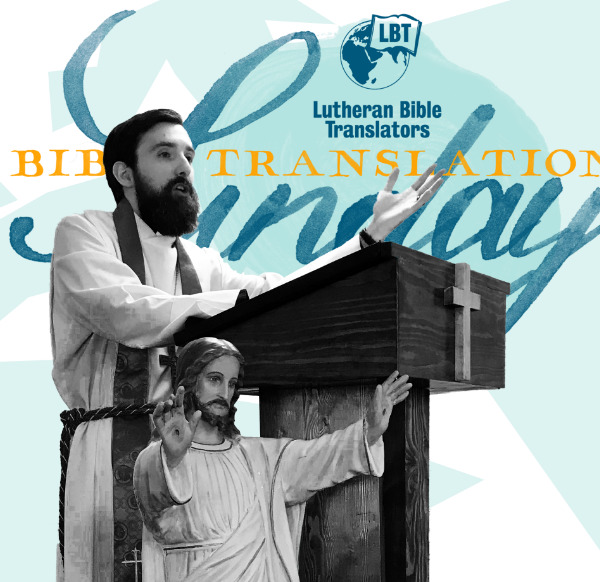 The Gola community dedicated the New Testament to nearly 200,000 Gola speakers.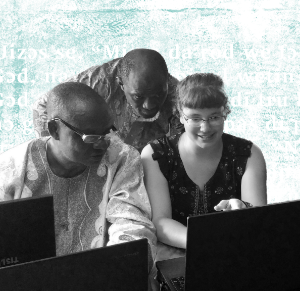 Missionary Understanding
Understanding what it means to be a missionary.
Financials Prayers & Birthdays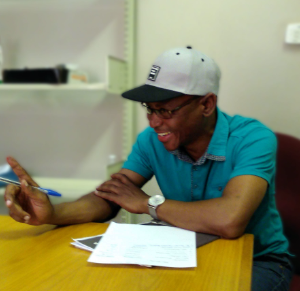 Other Articles
Blog Articles
If you would like to see Messenger as a printable PDF, click on this link to get the PDF: Messenger Fall 2020
Dr. Mike Rodewald & Amy Gerdts, Editor(s)
Barbara Beermann, Editorial Management
The Messenger is the official quarterly periodical of
Lutheran Bible Translators,
205 S. Main St, Bldg 5, PO Box 789, Concordia MO 64020.
1-660-225-0810 | www.lbt.org |
info@LBT.org
Standard A Non-Profit postage paid at Aurora, Illinois.
Printed in the U.S.A.
Comments and inquiries are invited.
Correspondence may be directed to The Messenger Editor.
©2020 Lutheran Bible Translators, Inc.
Permission is granted to excerpt from this publication.
Please send a copy of use of material to the editor.
Executive Director: Dr. Mike Rodewald