Financials, Prayers & Birthdays
Spring 2020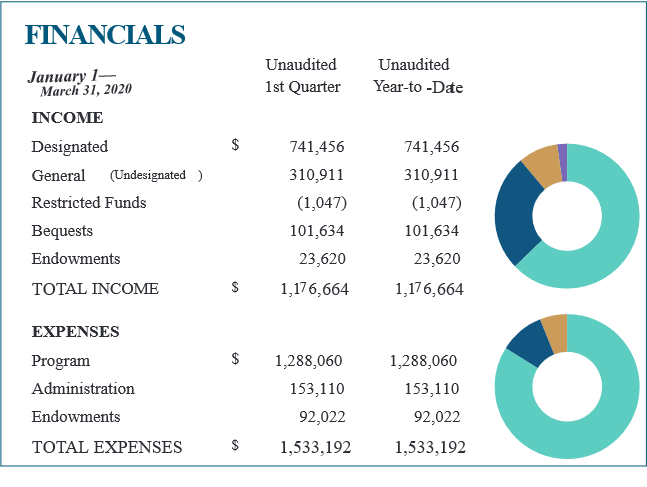 Pray for:
Botswana
> Give praise for the passion and energy of the Wayeyi Advisory Council promoting the Wayeyi Bible translation effort.
Ethiopia
> Pray for the students enrolled in the 6-week summer course at Mekane Yesus Seminary and the 15 who will be recruited to begin the official Bible translation course. > Pray for peace and unity among the Konso people.
Ghana
> Pray that the Komba people will continue to look to God's Word to guide their daily lives.
Liberia
> Pray for the Bible Society in Liberia working to assemble and train the Bandi Old Testament translation team.
> Pray that funding will be available to expand Dan literacy programs.
Sierra Leone
> Praise God that the Mende translation has progressed so far and so well. > Praise God that completed Old Testament portions are being well received by Themne churches and communities.
Tanzania
> Pray the Holy Spirit will call more Kerewe people to faith and worship attendance in churches will grow.
Worldwide
> Pray that the translated Scriptures bring hope and comfort to Aramaic speakers scattered across the world.
> Pray for safety for those still in danger from the violence of war and the prejudice of their fellow countrymen.
United States
> Praise God for the 47 years Alvina Federwitz has served with Lutheran Bible Translators. Pray that her work will continue to be fruitful and a blessing to all she encounters.
> Praise the Lord for Emily Wilson and her dedication to share Lutheran Bible Translators' mission with those she encounters.
> Praise God for Michael and JoAnn Megahan's 16 years of service with Lutheran Bible Translators. Pray that their ministry will continue to be a blessing to them and all they encounter.
> Pray for Angela Tayloe as she continues to manage the finance department of Lutheran Bible Translators.
> Praise the Lord for the 41 years Mike Rodewald has served with Lutheran Bible Translators. Pray for continued blessings and growth throughout his ministry.
June
Eshinee Veith
Claude Hogue
Audrey Grulke*
Elijah Wagner*
Joshua Rudowske*
Jo Ann Megahan
Chris Pluger
July
Mary Holman
Aili Esala*
Jim Kaiser
Isaiah Wagner*
Joshua DeLoach*
Vanice Schultz
Nathan Esala
Josiah Federwitz*
Stephanie Luetjen
Andrew Beckendorf*
Jeannie Peterson
*missionary kid
August
Valerie Federwitz
Tim Miller
Kara Kuhn
Ruthie Wagner
Rachel Federwitz*
Rich Rudowske
Amy Gerdts
Katie Hogan
Mariah Olson*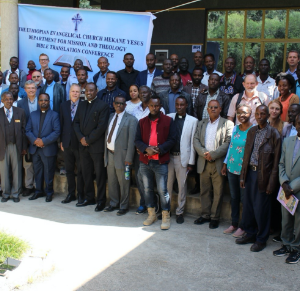 Leading Towards the Broader World of Bible Translation
Reported by Lutheran Bible Translators staff Dr. Jim Kaiser in Ethiopia & Rev. Berhanu Ofgoa, Director of Ethiopia Program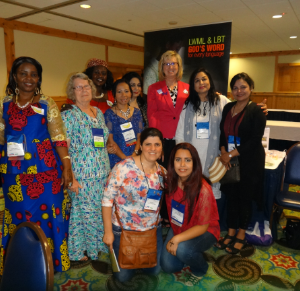 They All Serve
Working with the Lutheran Women's Missionary League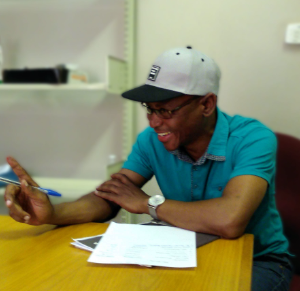 Following the Cause
Pastor Matlhaope understands the impact of Scripture in his native Shekgalagari language. 
Celebrating the Word of God Here and Now!
Dedications of lectionary series om Vute & Kwanja-Ndung languages in Camerron West Africa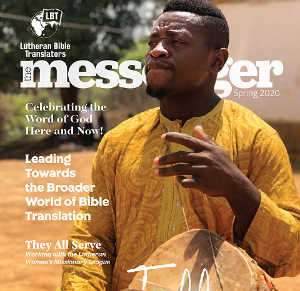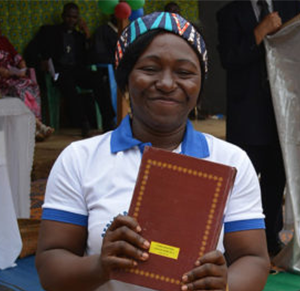 Other Articles
Blog Articles
If you would like to see Messenger as a printable PDF, click on this link to get the PDF: Messenger Spring 2020
Dr. Mike Rodewald, Editor
Barbara Beermann, Editorial Management
The Messenger is the official quarterly periodical of
Lutheran Bible Translators,
205 S. Main St, Bldg 5, PO Box 789, Concordia MO 64020.
1-660-225-0810 | www.lbt.org |
info@LBT.org
Standard A Non-Profit postage paid at Aurora, Illinois.
Printed in the U.S.A.
Comments and inquiries are invited.
Correspondence may be directed to The Messenger Editor.
©2020 Lutheran Bible Translators, Inc.
Permission is granted to excerpt from this publication.
Please send a copy of use of material to the editor.
Executive Director: Dr. Mike Rodewald