Following the Cause
Spring 2020
Pastor Mathlhaope understands the impact of Scripture in his native Skekgalagari language. 
"Oboletswe Matlhaope has a PhD in New Testament theology," Rev. Carl Grulke shared. "He's studied the Bible his whole life. He knows Greek and Hebrew and has two degrees in theology. But when he heard the Bible in his own language for the first time, tears welled up in his eyes. He was thrilled to hear it! He insisted on being involved in the translation project moving forward." Rev. Grulke and his wife, Kelsey, are missionaries with Lutheran Bible Translators. They recently met Pastor Matlhaope in Botswana, southern Africa, where they are bringing the Word of God to life for those who speak Shekgalagari. "Moments like these are the reason we serve in Bible translation," says Kelsey. "Pastor Matlhaope got very quiet – was moved to tears – when I played the audio recording from the Shekgalagari New Testament for him. The words of Scripture come alive in a new and amazing way when they are in the language of the heart, even for someone who knows the text. Hearing the Bible in your language makes it an entirely different experience." This is the heart of Lutheran Bible Translators' ministry – putting God's Word in their hands. And this is the impact of mother tongue Scripture. It is a cause people want to support – and want to follow. It energizes people and drives them to action. Pastor Matlhaope is now one of the reviewers for the Shekgalagari New Testament project. Praise God for these words in his own language and the impact they have had on him! Go to
lbt.org/projects/shekgalagari
to learn more.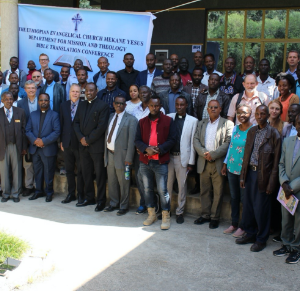 Leading Towards the Broader World of Bible Translation
Reported by Lutheran Bible Translators staff Dr. Jim Kaiser in Ethiopia & Rev. Berhanu Ofgoa, Director of Ethiopia Program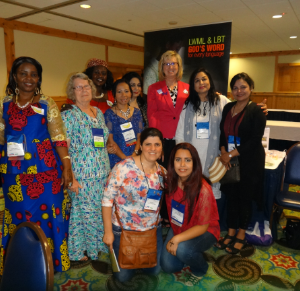 They All Serve
Working with the Lutheran Women's Missionary League
Financials, Prayers & Birthdays
Celebrating the Word of God Here and Now!
Dedications of lectionary series om Vute & Kwanja-Ndung languages in Camerron West Africa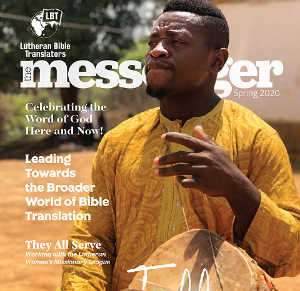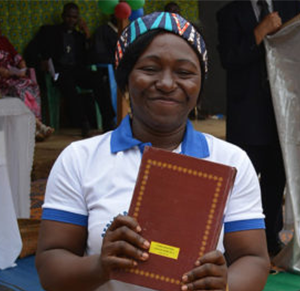 Other Articles
Blog Articles  
If you would like to see Messenger as a printable PDF, click on this link to get the PDF: Messenger Spring 2020
Dr. Mike Rodewald,
Editor Barbara Beermann, Editorial Management
The Messenger is the officialquarterly periodical of
Lutheran Bible Translators,
205 S. Main St, Bldg 5, PO Box 789, Concordia MO 64020.
1-660-225-0810 | www.lbt.org | info@LBT.org
Standard A Non-Profit postage paid at Aurora, Illinois.
Printed in the U.S.A.
Comments and inquiries are invited.
Correspondence may be directed to The Messenger Editor.
©2020 Lutheran Bible Translators, Inc.
Permission is granted to excerpt from this publication.
Please send a copy of use of material to the editor.
Executive Director: Dr. Mike Rodewald