Gola New Testament Launched
Fall 2020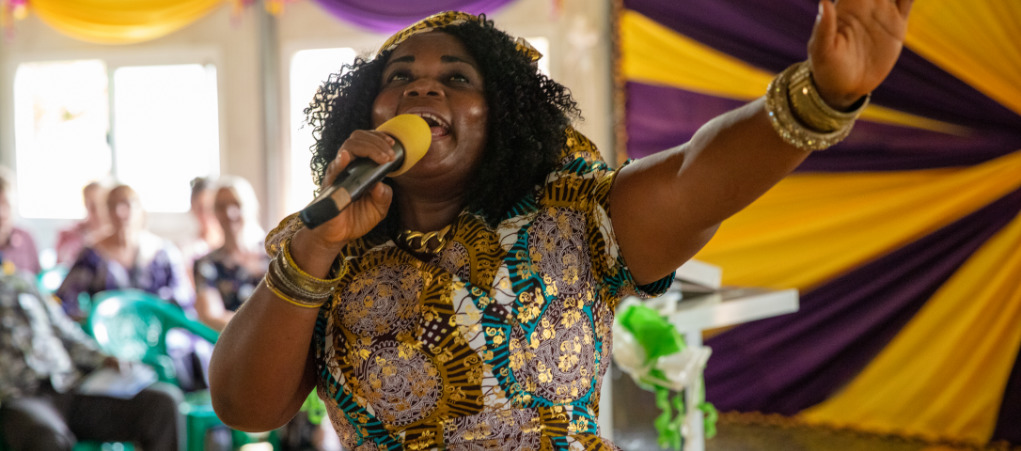 A woman sings in celebration at the beginning of the Gola New Testament Dedication.
Joy filled the day in Liberia! The Gola community dedicated the New Testament in a language that speaks to the hearts of nearly 200,000 Gola speakers. "My favorite part of the day was watching the Gola women dance their way to the front with the Bible. They were so filled with joy and cradled the Gola New Testament in their arms like a baby!" said Rev. Nate Schaus, who attended the event. His parents served on an early translation team.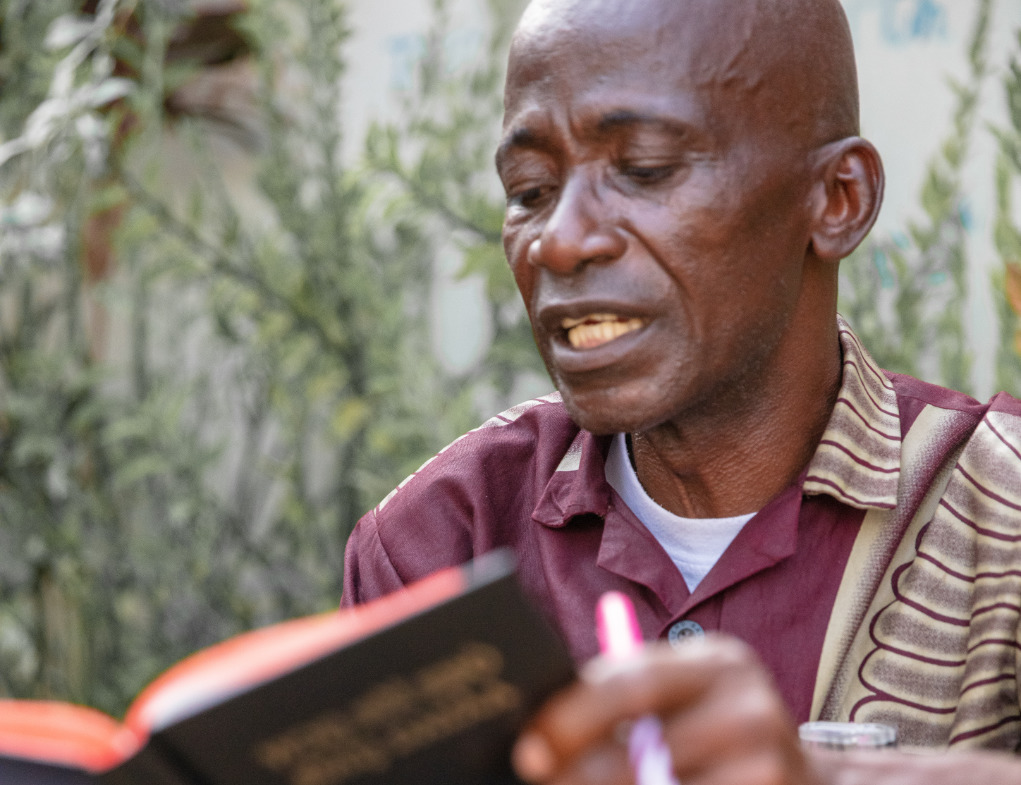 A man reads the freshly translated Gola New Testament at a celebration in Liberia.
People shouted in the crowd: "Use your Bible in church!" "It's so much easier to understand!" "It brings Jesus closer!" "I want to thank God for who He is," said Richard Morris. "He said that His chosen ones will never be forgotten. In the 1980s, I worked on the Gola translation. When the project restarted, I was again selected as one of the translators. God wanted me to be counted among the Gola people to translate His Word into my language." Rev. Schaus presented a certificate and copy of the Gola New Testament to the three translators who helped to complete the work. "I'll never forget looking Richard Morris in the eye – and seeing the joy on his face in that moment," he said. The Gola New Testament translation was one of Lutheran Bible Translators' first projects in the 1960s. Over the course of 30 years, three different missionary families served with local translation teams. Illness and recurring civil war forced evacuations in the 1990s.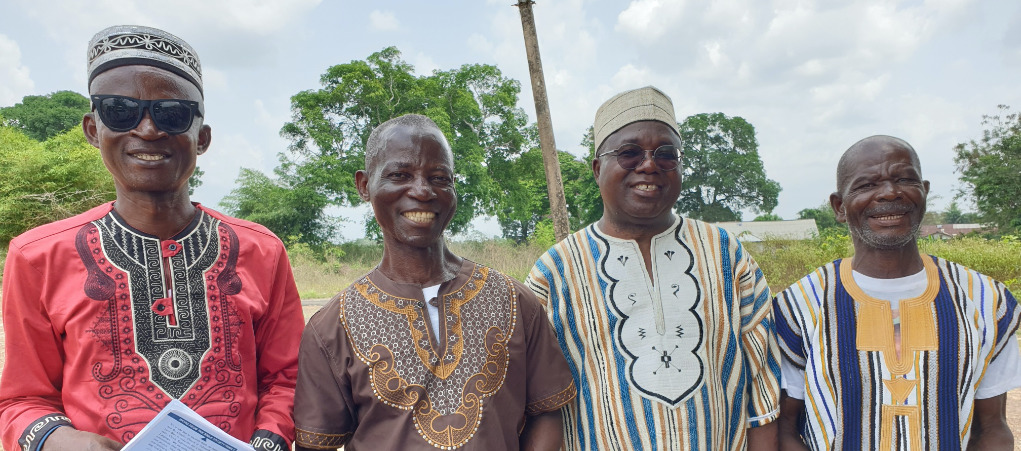 Translators Morris Johnson, Jefferson Boakai, and Richard Morris with Dr. Zobong Boima Norman (second from right), Oversight Committee Chairperson for the Gola project
But interest persisted. In the past decade, Lutheran Bible Translators partnered with the Bible Society in Liberia to renew translation efforts. In 2012, Dr. Becky Grossmann joined as advisor to the translation team. The combined efforts brought the project to completion in God's time. Praise God for the Gola translation completion and pray that God's Word draws many to faith in Jesus. If you are interested in helping put God's Word in their hands & in other areas of Liberia, you can give to
lbt.org/project/maan/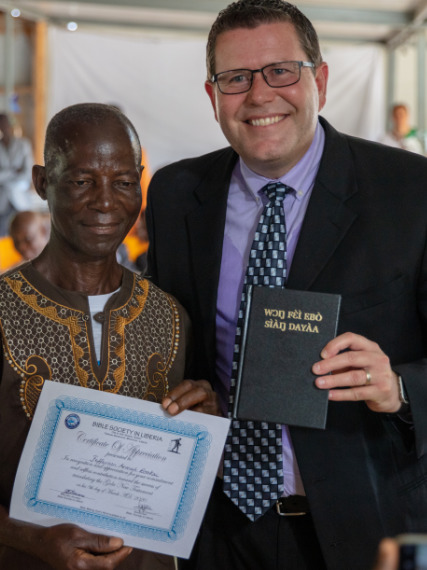 Rev. Nate Schaus presenting a certificate of appreciation to Jefferson Boakai, a key leader in the New Testament Translation.