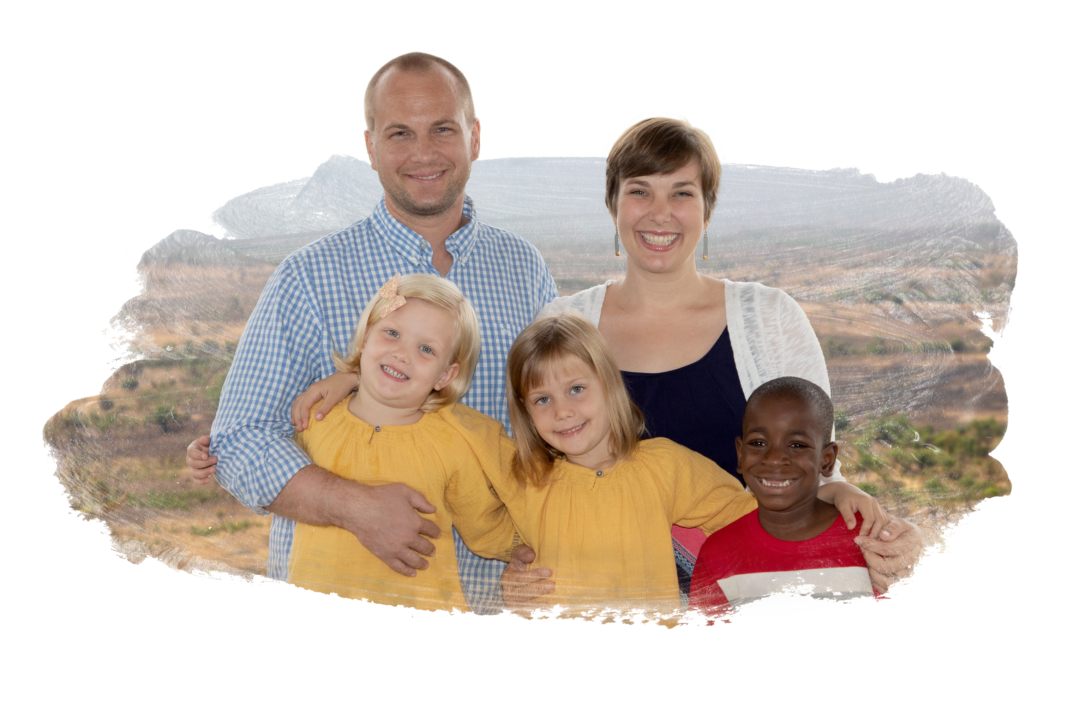 Elliot and Serena Derricks
Elliot and Serena Derricks are missionaries serving in Cameroon in Bible translation and literacy. They arrived in Cameroon in March 2018 and their mission is to work alongside a local language group that doesn't have the full Bible in their language, revising their New Testament, translating the Old and increasing literacy rates community-wide.
Before beginning service with LBT, the Derricks served in various fields with LCMS International from 2010 – 2016, including Slovakia, Macau, and South Korea. They welcomed their daughter, Lydia, in March of 2015 in Seoul, South Korea. Their second daughter, Josephine, joined the family in January 2017 in Dallas, Texas. Their son, Chikodi, joined the family in November 2019.