Reading for the First Time
Winter 2021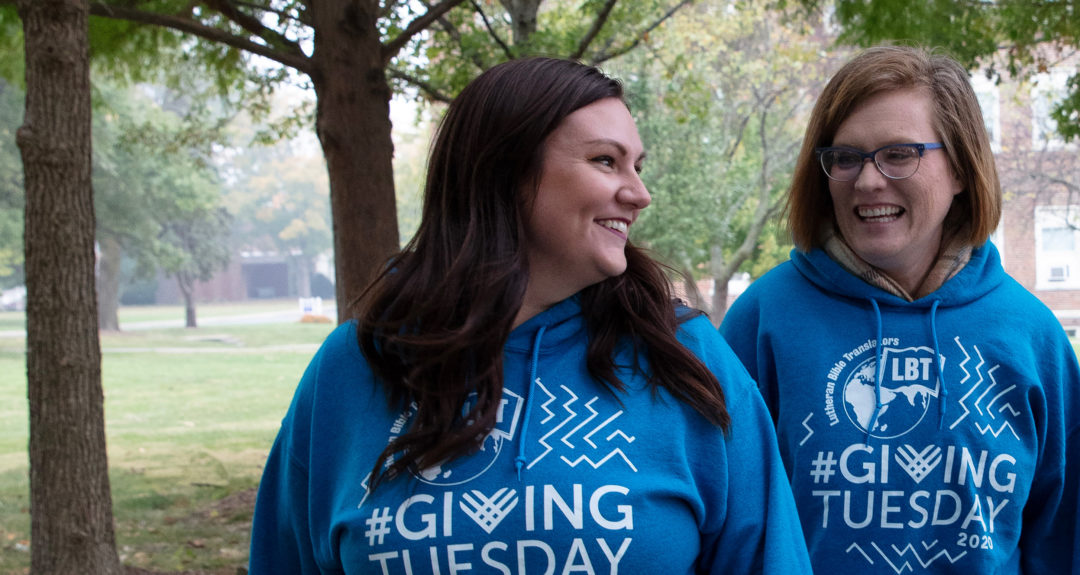 When did you first learn to read? Having a book in your language doesn't mean much if you can't read it. In many places, like Sierra Leone in west Africa, fewer than half the people can read. As people gain skills to read in their language, they comprehend God's Word better, and their faith is enhanced. Your investment in education helps support these literacy projects through Lutheran Bible Translators.
Giving Tuesday was an opportunity for social media followers of Lutheran Bible Translators to make a difference. Every year this one-day event celebrates the generosity of charitable giving during the holiday spending season.
"There is joy in giving!" One participant said. At last count, gifts of $32,449 were received from supporters. As a result, nearly 1500 people in the Kissi, Kono, Krio, Loko, Limba, and Themne language communities will benefit from materials and trained teachers. Many of these newly literate people will become volunteer literacy teachers or translators.
You saw the need and responded. Givers were blessed, as well as those participating in literacy projects in Sierra Leone. Prayers and financial support offered on Giving Tuesday help put God's Word in the hands of people who do not yet have it. It's never too late to join the story! You can still help people read. Go to lbt.org/giving-tuesday.