In Eager Anticipation
Winter 2021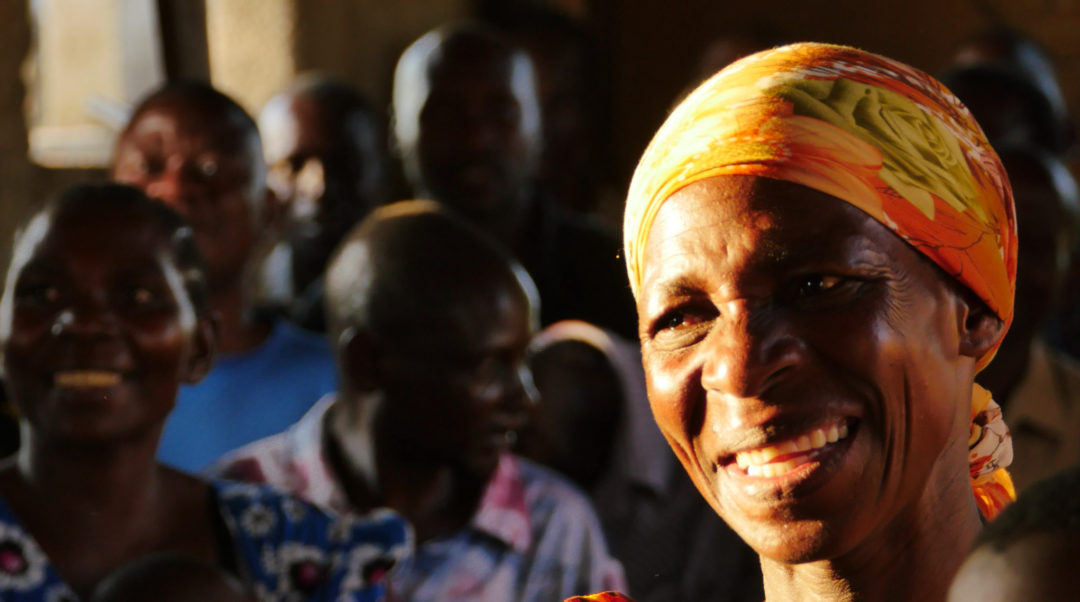 And pray in the Spirit on all occasions . . . keep on praying for all the Lord's people" (Ephesians 6:18 NIV)
Your prayers and support make all the difference to 100,000 Kerewe language speakers in Tanzania! And did you know that as a fellow member of the Lutheran Bible Translators' family, the Kerewe translators have been praying for you, too?!
Like a glow that is fanned to a flame, the Kerewe speaking church has been growing in anticipation for the day they can worship in their own language. People are eager to receive God's Word.
Despite disruption caused by the pandemic, the New Testament translation team has been making excellent progress through virtual meetings. They estimate they are over 25% complete with their drafting of the New Testament!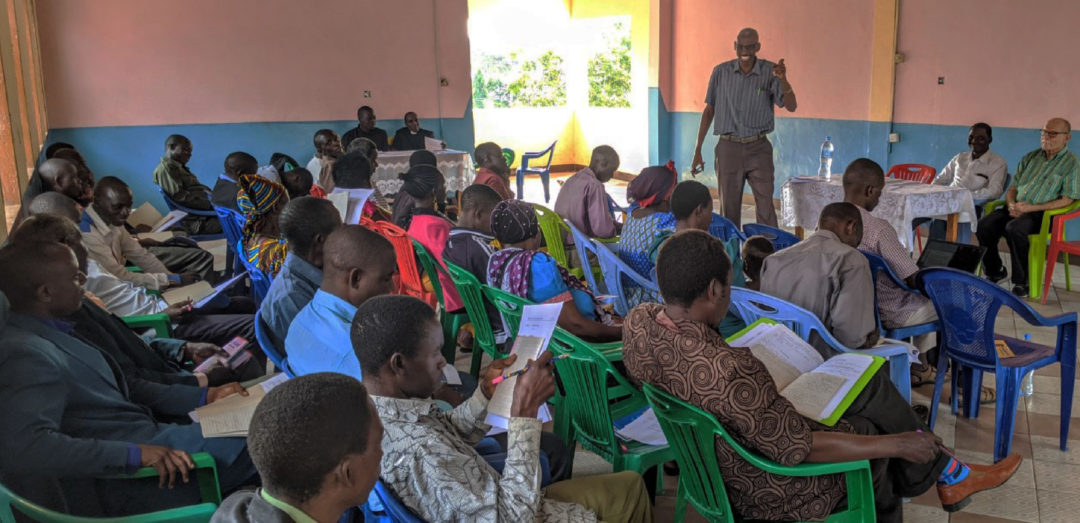 Community and church leaders gather to discuss the draft of the Gospel of Luke.
Dr. Michael Megahan and Rev. Andrew Olson recently visited Ukerewe Island and joined the Kerewe team for Bible translation software training and planning for 2021.
With your support, the team hopes to complete the Gospel of Luke and Acts this year! Once the books have been reviewed and finalized, they will be printed and distributed to Kerewe readers. Good News will then be in the hands of people rather than waiting for the entire New Testament's completion. Community networking is essential for publication distribution. The Kerewe translators have been intentional in building relationships and sharing the exciting news of the translation program. These connections facilitate the distribution of Scripture and prove invaluable to the translation process through community checking of drafts.
Together, we will keep on praying for all the Lord's people on Ukerewe Island as they faithfully translate Scripture! Find out how you can put God's Word in their hands at lbt.org/kerewe.