Episode 22: The ABC's of Bible Translation
"Once upon a time…" The phrase may sound beautiful, but it would not be an accurate way to begin the story of Jesus's birth. Now try to begin to imagine all the struggles of translating in another culture and language!  Join Dr. Becky Grossmann and co-hosts, Emily Wilson and Rich Rudowske, to discuss the idea of discourse, why it's important, implementation and outcomes in translations, and the joy found in God's Word.
"When you're translating, you want to make sure that you're using features that are natural in their language..." – Dr. Becky Grossmann, Bible translation consultant, Lutheran Bible Translators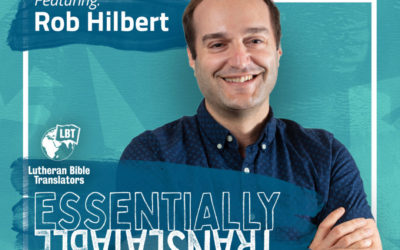 Episode 28: Faith and HeritageApril 30, 2021Rob Hilbert is the Executive Director of Aramaic Bible Translation and missionary with Lutheran Bible Translators. He previously served as a missionary with LBT in Sierra Leone and Botswana. "It was the language that Jesus...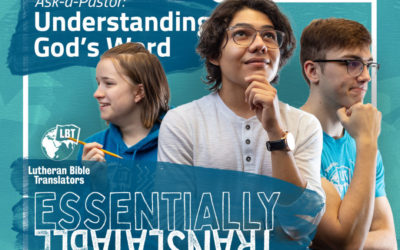 Episode 27: Ask a PastorApril 16, 2021Students had questions, and the pastors had answers.   Pastor Tom Lange teaches religion including Christian apologetics at Saint Paul Lutheran High School.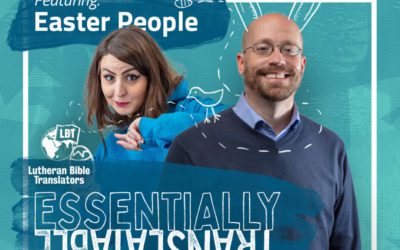 Episode 26: Easter PeopleApril 2, 2021Listen in to stories of Easter from around the world. Laugh, ponder, and rejoice! "We're celebrating, we're remembering that again – that day. But on the other hand, there's not a day that has gone by since that first Easter day...