Episode 22: The ABC's of Bible Translation
"Once upon a time…" The phrase may sound beautiful, but it would not be an accurate way to begin the story of Jesus's birth. Now try to begin to imagine all the struggles of translating in another culture and language!  Join Dr. Becky Grossmann and co-hosts, Emily Wilson and Rich Rudowske, to discuss the idea of discourse, why it's important, implementation and outcomes in translations, and the joy found in God's Word.
"When you're translating, you want to make sure that you're using features that are natural in their language..." – Dr. Becky Grossmann, Bible translation consultant, Lutheran Bible Translators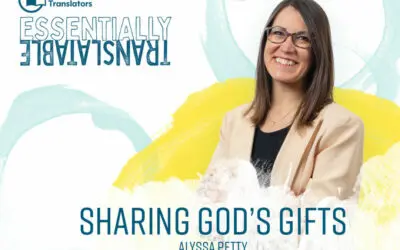 Episode 77: Sharing God's GiftsMarch 17, 2023From the time she was a little girl, Alyssa Petty has understood the impact of stewarding God's gifts well. Alyssa began serving as Director for Development at Lutheran Bible Translators on January 1st, but she has been...