Sharing a Generous Spirit
Christmas 2020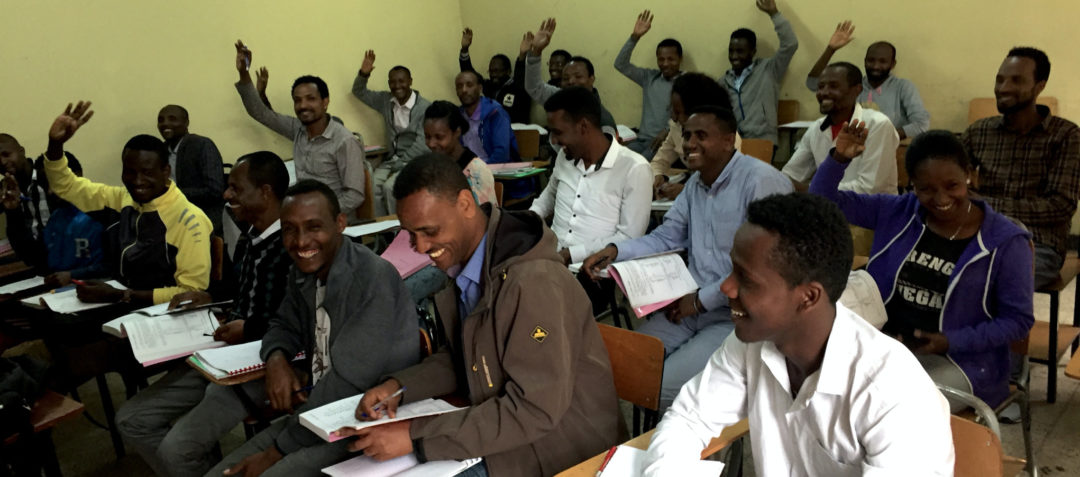 Students at the Mekane Yesus Seminary in Addis Ababa. Excited to learn about Bible translation thanks to giving efforts.
"God loves a cheerful giver." (2 Corinthians 9:7) You want to support Bible translation but maybe you think "it's not enough to make a difference" or "what I have to offer will not help."
God gives people different resources. It's the generosity He seeks – not the size of the gift. How you use those gifts shows how you prioritize. God honors all gifts equally.
Rebecca
"Faith comes from hearing the Word of God.," says Rebecca, a student at Saint Paul Lutheran High School in Concordia, Missouri. But "not hearing" and "not believing" were a problem, and she wondered what could she do?
Through friends, Rebecca discovered Lutheran Bible Translators (LBT) is located on the campus of her high school. She learned LBT works with local communities around the world to translate God's Word into their language. "Lutheran Bible Translators is important because if people do not hear, they cannot come to faith."
LBT offers three simple ways to help. Pray. Give. Go. Not everyone is meant to serve as a missionary with the language teams. But everyone can pray that God's Word reaches every corner of the earth. And there are many ways to give.
Rebecca shares her heart for Bible translation by giving and organizing others to support this effort, especially through social media. Rebecca used the Facebook fundraising tool, choosing Lutheran Bible Translators as her charity. She set a goal and invited her friends and family to join her in supporting Bible translation. Rebecca has tied this activity to her last two birthdays and plans to do this every year from now on!
"Some of my family members have done mission work in Africa," Rebecca says, "and I have thought about becoming a missionary myself." For now, she asks people to celebrate her birthday with her by contributing to Bible translation – helping people hear and come to faith through God's Word in a language they understand.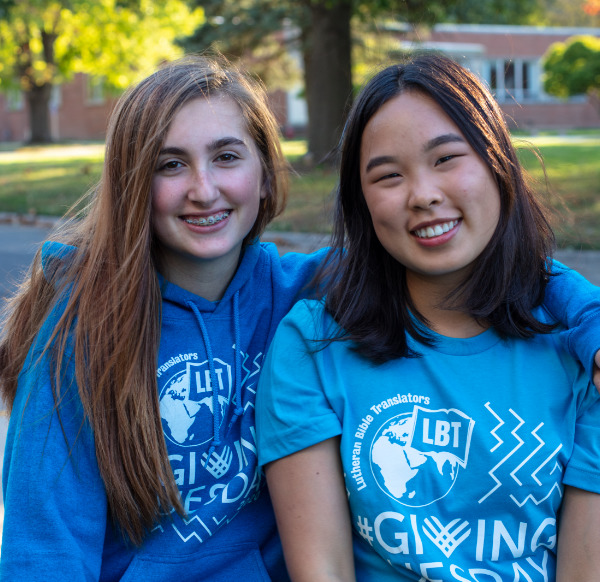 Local students in Concordia, MO getting involved with the Bible translation movement.
Wally
"Uncle Wally had a heart of gold."
A life-long Christian from Wisconsin, Wally learned about his Savior from his family, his church, and the Bible. He knew Bible poverty existed in many parts of the world. He didn't realize he had the power to do something about it.
When Wally was diagnosed with a serious illness, he carefully evaluated what was important to him. A memory from 50 years earlier still lingered—a missionary serving with Lutheran Bible Translators (LBT) in Africa talking about Bible translation. He spoke to his niece, Sharon, about his priorities. She in turn contacted LBT to learn how to implement Wally's wish to further Bible translation after his passing.
Wally left a direct gift to LBT in his will. Sharon also helped sponsor a grant through her LWML district, providing support for a project in Ethiopia. "During his lifetime, his giving was cash in the offering plate," Sharon recalls, "just between him and God." Now, Wally's investment in Bible translation will help put God's Word into people's hands in a language they can understand, a legacy that will have eternal impact.
Doing Good Things
Do you have something you cherish from your grandparents or another loved one? Sage advice or a special keepsake? What do you want to share with those who come after you…Advice? Money? Property? Priorities? During your lifetime, you may pass along any of these, but accomplishing this at the end of life requires planning.
Why think about this now? We tend to think time is unlimited – but it's not true. If you have not prepared a will or designated a beneficiary at the time of your death, someone else will decide how your assets are distributed. No matter how good your intentions, your wishes no longer matter.
By deciding what you want and acting on your decisions now, your desire to "do good" will have effects that last long past your lifetime. Many financial planners, working with a variety of different foundations, are available to help you with strategies for investing your resources most effectively. Prayerfully consider how God is leading you to give.
If you have questions or would like to learn more about estate planning, call 660-225-0810 and ask for the Finance Manager or contact finance@lbt.org
You can help put God's Word in their hands, too. Go to lbt.org/give/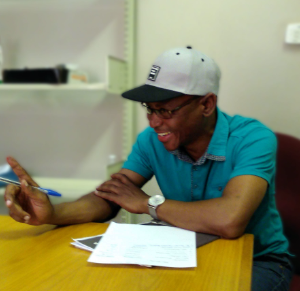 Other Articles
Blog Articles
Dr. Mike Rodewald & Amy Gerdts, Editor(s)
Barbara Beermann, Editorial Management
Caleb Rodewald, Layout & Design
The Messenger is the official quarterly periodical of
Lutheran Bible Translators,
205 S. Main St, Bldg 5, PO Box 789,
Concordia MO 64020.
1-660-225-0810 | www.lbt.org | info@LBT.org
Standard A Non-Profit postage paid at Aurora, Illinois.
Printed in the U.S.A. Comments and inquiries are invited.
Correspondence may be directed to The Messenger
Editor.
©2020 Lutheran Bible Translators, Inc.
Permission is granted to excerpt from this publication.
Please send a copy of use of material to the editor.
Executive Director: Dr. Mike Rodewald