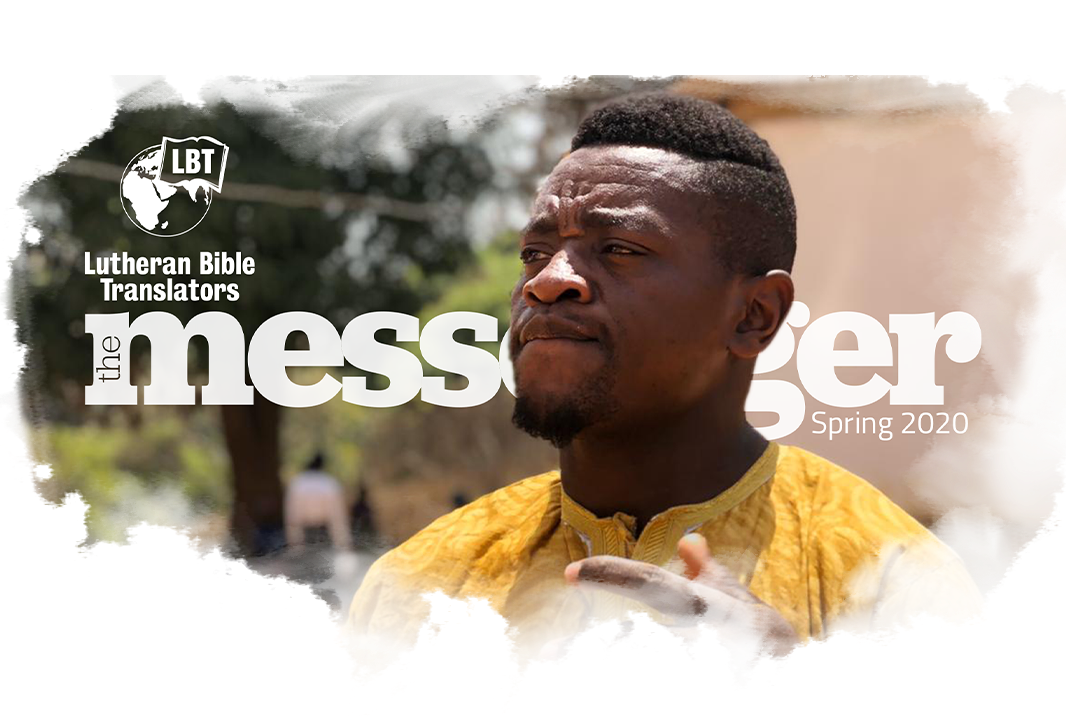 In this issue of The Messenger – the official periodical of Lutheran Bible Translators – join in celebrations of God's Word! Journey to Africa through pictures. Learn how a lectionary is used. Find out more about the servant hearts and partners in Lutheran Women's Missionary League (LWML). God's Word is changing lives around the world! 
From the Corner Office
Wow! How quickly events can change our context.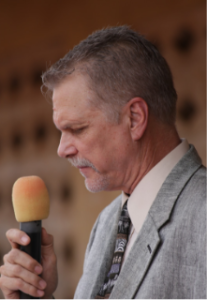 February and March had many moments of joy – celebrations with partners in West and East Africa. Then everything changed. The COVID-19 virus unfolded quickly. Uncertainty reigned. I traveled back through empty airports. First, the moments of joy. In February, the Lutheran Church of Cameroon dedicated a Vuté lectionary and a new building to house translation projects. Mekane Yesus Seminary in Ethiopia is constructing a building for training seminarians in Biblical languages and translation skills. Lutheran (EECMY) church leaders gathered representatives from 21 remote language community projects to discuss mutual Bible translation goals and share the vision for mission into Ethiopia and beyond. Mekane Yesus TV (MYTV) broadcast proceedings to more than ten million members. In early March we celebrated the publishing of the Gola New Testament with our partners – the Bible Society in Liberia. Those were happy moments! Each of these moments are evidence of God's blessing. Sometimes it took many years of ups and downs to reach those moments of joy. But at the end there was celebration and joy. That is how it is serving in this story – the one of God's salvation to us through Jesus no matter what our circumstance. God is faithful. He is with us at all moments. He uses us together to accomplish His purpose. Thank you for being a part. There is no better place to be.
In Christ,



Dr. Mike Rodewald
CEO and Executive Director
Celebrating the Word of God Here and Now!
Dedications of lectionary series om Vute & Kwanja-Ndung languages in Camerron West Africa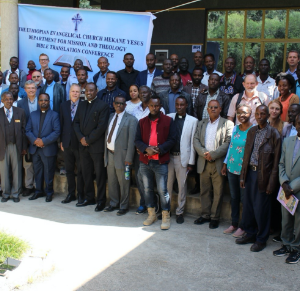 Leading Towards the Broader World of Bible Translation
Reported by Lutheran Bible Translators staff Dr. Jim Kaiser in Ethiopia & Rev. Berhanu Ofgoa, Director of Ethiopia Program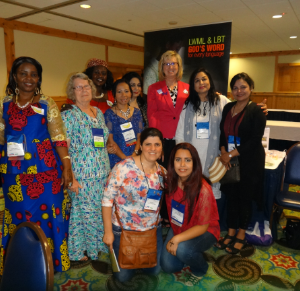 They All Serve
Working with the Lutheran Women's Missionary League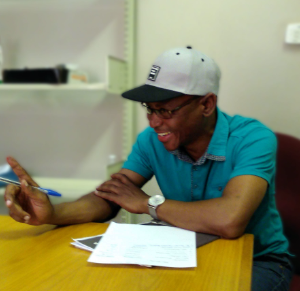 Following the Cause
Pastor Matlhaope understands the impact of Scripture in his native Shekgalagari language. 
Financials, Prayers & Birthdays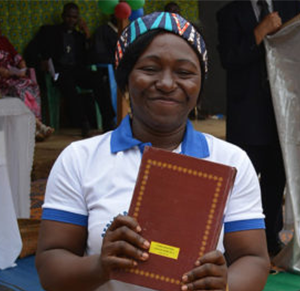 Dr. Mike Rodewald, Editor
Barbara Beermann, Editorial Management
The Messenger is the official quarterly periodical of
Lutheran Bible Translators,
205 S. Main St, Bldg 5, PO Box 789, Concordia MO 64020.
1-660-225-0810 | www.lbt.org |
info@LBT.org
Standard A Non-Profit postage paid at Aurora, Illinois.
Printed in the U.S.A.
Comments and inquiries are invited.
Correspondence may be directed to The Messenger Editor.
©2020 Lutheran Bible Translators, Inc.
Permission is granted to excerpt from this publication.
Please send a copy of use of material to the editor.
Executive Director: Dr. Mike Rodewald