Sharing Our Blessings
Christmas 2020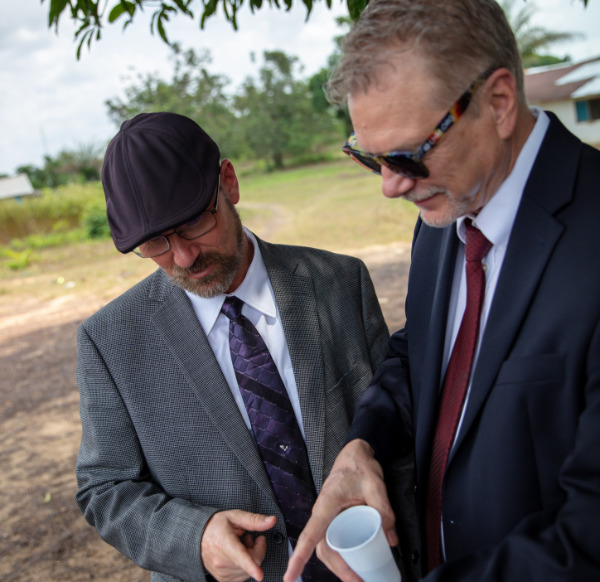 In the first century, Paul encouraged the young church in Corinth to reach out in intentional relationship with the community. He explained, "I have become all things to all people, that by all means I might save some. I do it all for the sake of the Gospel, that I may share with them in its blessings" (9:22-23 ESV). As Paul shared the Gospel, he, too, was blessed.
Spurred on by the Great Commission, Christ-followers seek to bless their communities – locally and abroad. Prayer warriors, generous givers, and zealous volunteers have come together to serve in God's mission. They -and you- have a vital role to play connecting the Church with those who do not yet know the saving power of the triune God. Living into God's mission has reciprocal blessings and joys.
Since Lutheran Bible Translators was established, men and women have offered their prayers and faithful support, echoing Paul's encouragement: it's all for the sake of the Gospel! As you gather to pray for language partners and missionaries or offer charitable gifts, it makes all the difference! You have shared your time, talents, and treasures. Through your generosity God's Word has transformed lives of people around the world previously without access to Scripture.
In the Dowayo language community in Cameroon, life and truth was found in the Gospel during a time of loss. After Julienne's husband passed away, she began to read his copy of the New Testament in their language. As she read Matthew 6 as Jesus urges his disciples to "seek first the Kingdom of God and His righteousness" (6:33 ESV), Julienne felt the Lord's leading.
"Until now, I had other priorities in my life rather than God's Word. When I read this passage, I understood that God wants us to put our focus on Him and His Word above the things of this life. This verse continues to direct my thoughts like a flashlight lights up the dark."
The Gospel blessed Julienne in a time of mourning; His Word was a lamp to her feet (Psalm 119:105). Other language communities, like the Vuté, in Cameroon seek God's light in their own language. Lutheran Bible Translators is proud to partner alongside them. Join the story and share more blessings with Vuté speakers at https://lbt.org/project/vute/.
Once people have God's Word in their own language, the Church naturally wants to share the joy with their communities. Workshops are scheduled to train men and women to become Sunday School teachers to train up future generations of believers. Mary, a young wife (Note: Specific details were intentionally omitted or changed to protect the affected language community), was invited to such a workshop but had family commitments. As she was traveling home, she felt God calling her to turn back and attend the workshop at the church.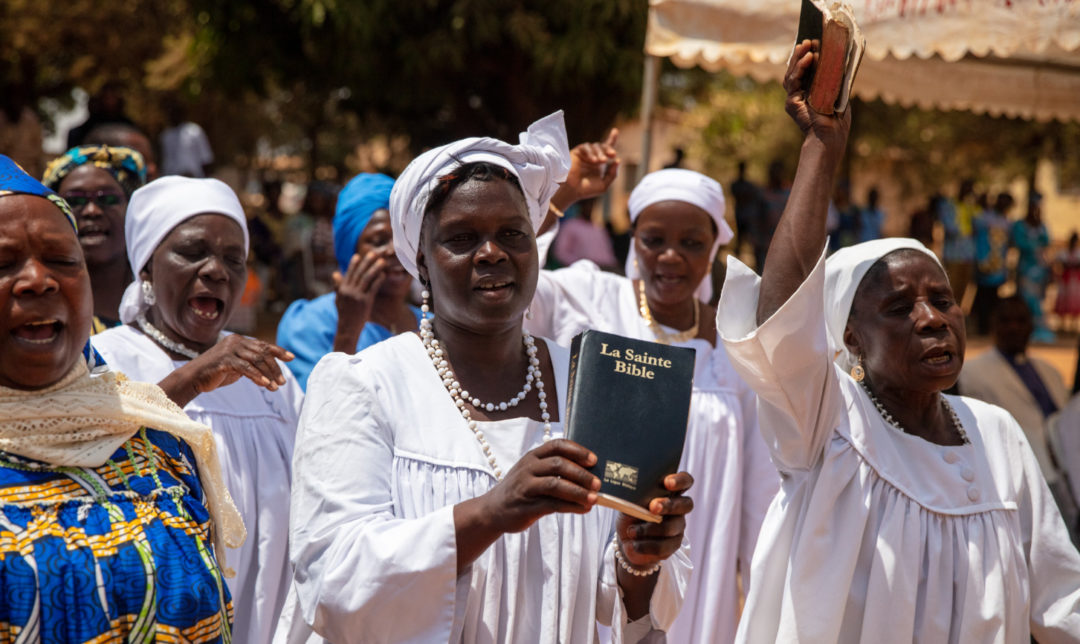 "This time together has been one of the best things that has ever happened to me! I have felt overwhelmed with fear about the future and my family, and the stories we learned have encouraged me beyond words. God is so great! He provides."
During the workshop, Mary read translated passages of Exodus in her language for the first time and was strengthened in her understanding of God's faithfulness and provision. Workshop participants are blessed by Bible stories of God's love and sovereignty in their language., They share these blessings with their church and their community. Join in the partnership by going to lbt.org/give.
Carl and Nancy were among the first missionaries with Lutheran Bible Translators to serve in Liberia with the vision of sharing God's Word with Gola speakers. Illness prevented them from staying in the country, but Carl's heart remained in Liberia with the Gola people.
Although two civil wars delayed the project, the Gola translation of the New Testament was dedicated in March 2020 – fifty years after it first began. Nancy contacted Lutheran Bible Translators: "Would it be possible to send a copy of the Gola New Testament to Carl?" His battle against leukemia was coming to an end. Nancy shared that despite his illness, Carl celebrated holding the Gola New Testament in his hands.
"Tears of joy flowed down his face."
Carl's joy was founded in the Good News – Christ lived, died, and rose again for every nation, tribe, and tongue! Although Carl could not be in Liberia for the dedication of the New Testament, in his service and partnership, he was able to share his love for the Gola people and the Word. As he was called home, he shared in the blessings of the Gospel.
You have blessed communities abroad with Lutheran Bible Translators through your faithful and generous support. May you be blessed with the good news of lives transformed by the power of God's Word.
Dr. Mike Rodewald & Amy Gerdts, Editor(s)
Barbara Beermann, Editorial Management
Caleb Rodewald, Layout & Design
The Messenger is the official quarterly periodical of
Lutheran Bible Translators,
205 S. Main St, Bldg 5, PO Box 789,
Concordia MO 64020.
1-660-225-0810 | www.lbt.org | info@LBT.org
Standard A Non-Profit postage paid at Aurora, Illinois.
Printed in the U.S.A. Comments and inquiries are invited.
Correspondence may be directed to The Messenger
Editor.
©2020 Lutheran Bible Translators, Inc.
Permission is granted to excerpt from this publication.
Please send a copy of use of material to the editor.
Executive Director: Dr. Mike Rodewald