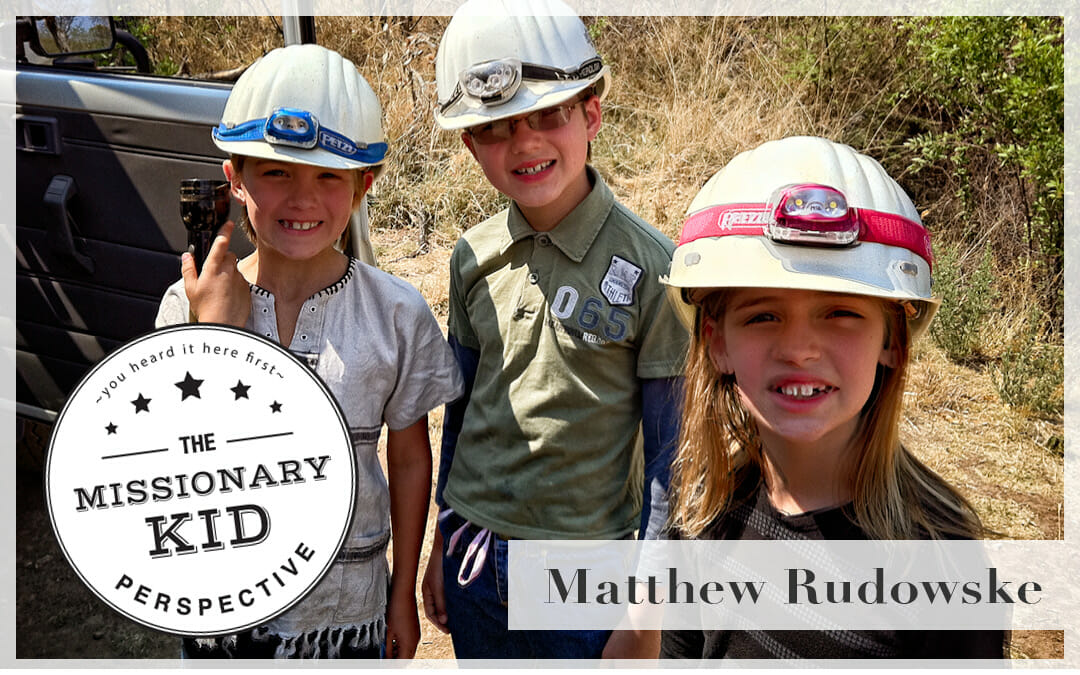 Matthew Rudowske, son of Rev. Rich and Maya Rudowske, has relocated once again!  He recently moved to Concordia, Missouri, where Rich is serving as LBT's Director of International Program Ministries – the first staff member working from the new location.
What's your history?
I was born in St. Louis, and I lived in the United States for about six years with a lot of relocating. I think my mom and dad joined LBT about seven years ago. So, I've lived in America and Botswana.
What is it like to live in the United States after growing up in a different country and culture?
It seems more complex, living here. In Botswana, you can sit in your home and not see cars going by outside or even people walking. It's common for people to just be sitting under a tree in the shade.
Yet in the United States, it's normal to look out the window here and just see the cars constantly going back and forth outside. It feels weird.
With the first furlough, everything felt lopsided. Big cities with skyscrapers were huge in comparison with cities in Botswana. So I really enjoyed visiting the city.
What do you miss most about living on the mission field? What do you miss the least?
Cheap steak! In Botswana, we could buy a giant, thick steak for just a dollar! My mom could get each of us two steaks for $14.
What I miss the least is having to always be in the burning heat. It's hot all of the time. Unless you're sitting in a room with an air conditioner, you're sweating.
How easy or difficult was it to make friends, do schoolwork, and other "normal" activities while being known as a "missionary kid" by the community in Botswana?
It wasn't very hard to do the schoolwork. I just had to finally sit down, concentrate, and do it.
It was really hard to make friends sometimes with the people in the community, and I wouldn't necessarily count them as real friends. But other missionary kids were fun to have at the house. They were also American.
What is your favorite memory of living overseas?
My favorite memory from living in Botswana was one Sunday morning halfway through our second term. I woke up early that morning, and there was delicious food already laid out for breakfast – steak and potatoes.
How has the mission work of your parents influenced you and your faith?
It taught me that I shouldn't just always think of myself. In fact, I should mainly not think about myself but of everyone else around me. We are called to put others before ourselves.