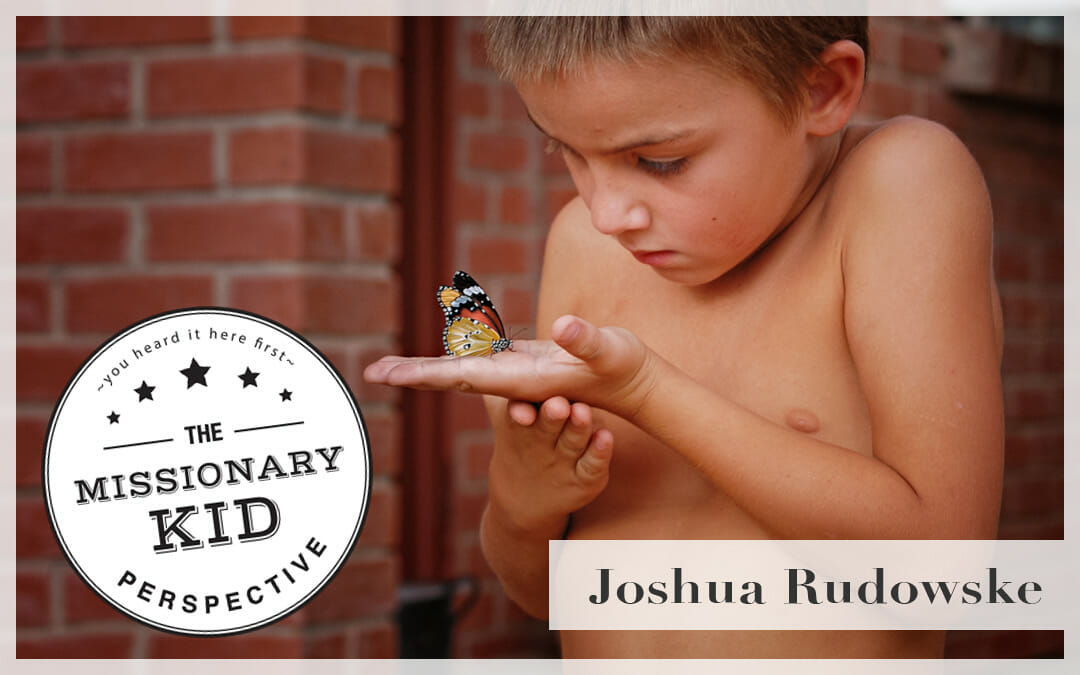 Josh is the son of Rev. Rich and Maya Rudowske.  He recently moved with his family to Concordia, Missouri, where he's making new friends and preparing for the new school year.
What's your history? (Were you born overseas? How long have your parents been missionaries? How many countries have you lived in?)
I was born in Missouri in 2003, and my parents have been missionaries for about seven years. I've lived in two countries: Botswana and the United States. But I've visited Mexico, South Africa, and Namibia.
What is it like to live in the United States after growing up in a different country and culture?
It was lonelier there because it could be hard to make friends. The friends that we did make would go to work on farms when school wasn't in session. Some of them didn't return to the schools. So it's easier meeting people here and making friends.
What do you miss most about living on the mission field? What do you miss the least?
I miss traveling. I could go see new people, places, and things. Everything was new, and I liked it that way!
I was not happy in the schools over there. My teachers here care more about what they teach and how I learn.
How easy or difficult is it to make friends, do schoolwork, and other "normal" activities while being known as a "missionary kid" by your community?
My life didn't change much being known as a missionary kid in Botswana or in the United States.
It's sometimes hard to stay on the same track as my classmates here though. My experiences have shaped the way I learn, but I think they have forgotten that. For example, when I met people in my class here everyone learned each other's names in ten minutes. It took me much longer because we didn't necessarily know people long enough in my classes in Botswana to learn their names.
What is your favorite memory of living overseas?
I loved my dogs. We had a bunch of dogs over the course of our time on the mission field. My favorite dog, Buster, is still alive. We gave him to some of our friends when we returned to the United States. I really miss him. He was probably my favorite thing about Africa.
How has the mission work of your parents influenced you and your faith?
Greatly. I have gone places where Christianity isn't necessarily present or it is hard to be in the faith. When you live in places where Jesus Christ is not accepted as God it can discouraging and disturbing. My faith is really important to me and shapes the way I live my life.