God is always at work in and through His people to spread the Good News of His sacrificial love. God's story is the greatest ever told. That is worth celebrating!
Christians rejoice each Sunday in hearing Scripture in their own language. Yet thousands of languages around the world are still without it.
Bible Translation Sunday (BTS) is a celebration held by congregations throughout the country to share about the need for Bible translation work.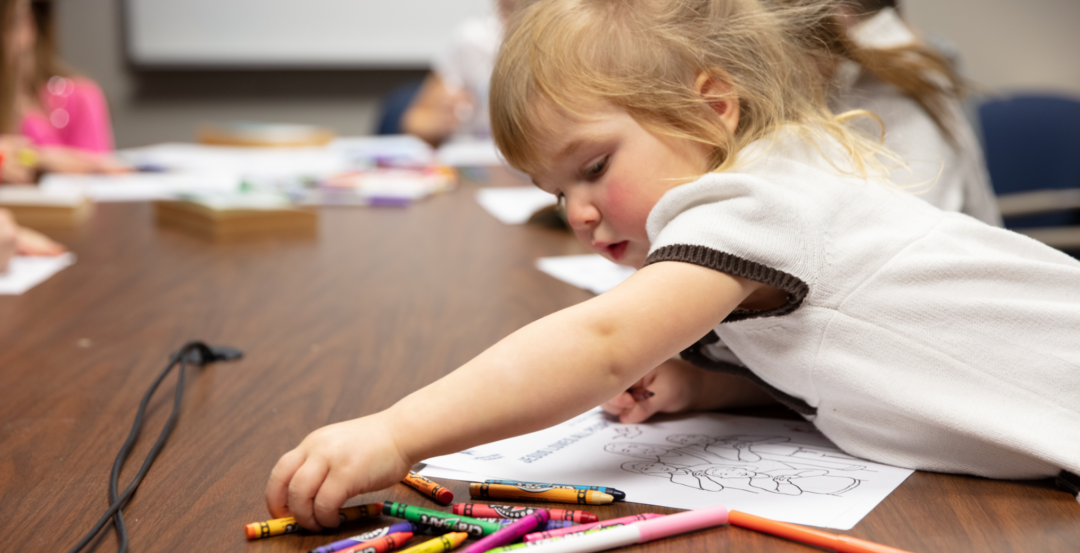 A young girl interacts with Bible Translation Sunday lesson materials.
At Lutheran Bible Translators, we are excited to provide materials for pastors and church workers to share about Bible translation ministry with their congregations. This year, the website will feature:
• A sermon written by Dr. Reed Lessing
• Worship elements
• Children's activities
• Bible study resources
• A PowerPoint presentation
• Videos
One pastor shared the impact upon his congregation after celebrating BTS.
"Many people were very surprised at the information shared – not realizing the tremendous task of translation and how many areas still are without God's Word in their own language."
God works in and through you to share His Word. This September, share the global need for the greatest story ever told!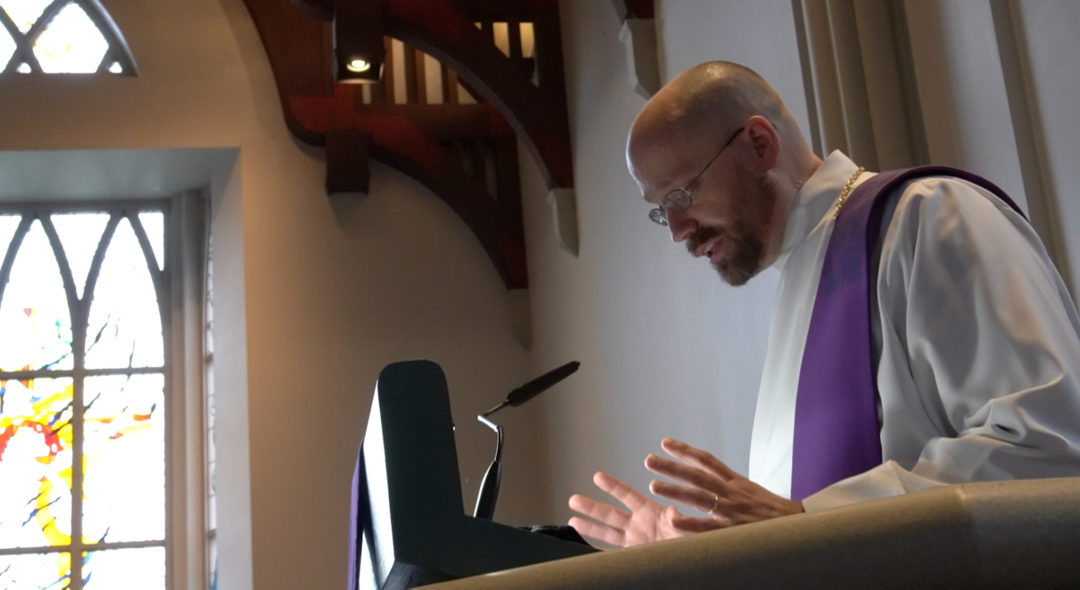 Rev. Rich Rudowske preaches on the importance of Bible translation.
If you would like to see Messenger as a printable PDF, click on this link to get the PDF: Messenger Spring 2021.
Dr. Mike Rodewald & Amy Gerdts, Editor(s)
Emily Wilson, Editorial Management
Caleb Rodewald, Layout & Design
Sarah Lyons, Layout Assistant
The Messenger is the official quarterly periodical of Lutheran Bible Translators,
205 S. Main St, Bldg 5, PO Box 789, Concordia MO 64020.
1-660-225-0810 | www.lbt.org | info@LBT.org
Standard A Non-Profit postage paid at Aurora, Illinois. Printed in the U.S.A. Comments and inquiries are invited. Correspondence may be directed to The Messenger Editor.
©2021 Lutheran Bible Translators, Inc. Permission is granted to excerpt from this publication. Please send a copy of use of material to the editor.
Executive Director: Dr. Mike Rodewald