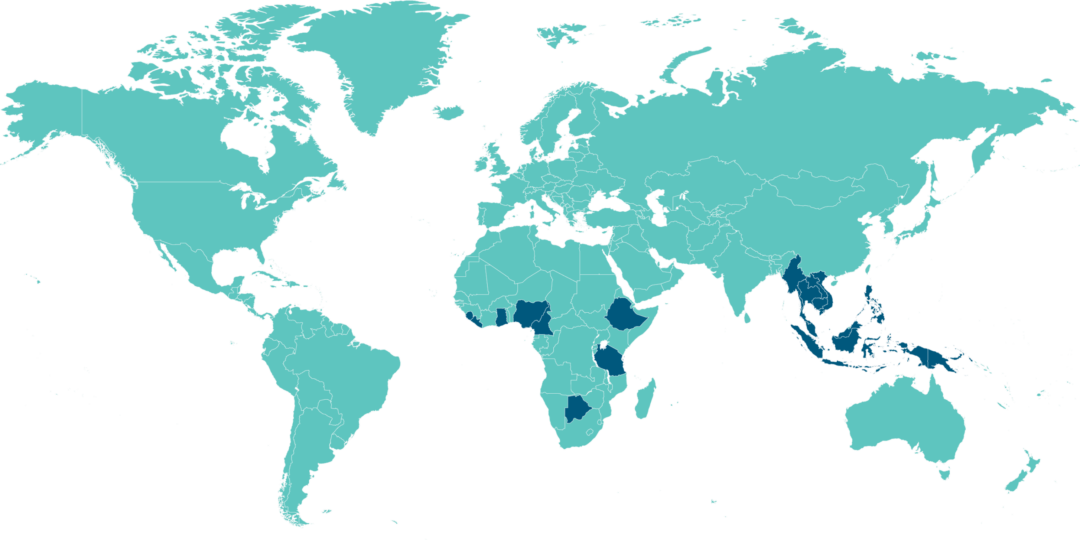 Botswana
Pray for the Khwedam translation team as they prepare for the launch of a publication.
Cameroon
Pray for the Subula* language community as they update and record and distribute a Subula songbook
Ethiopia
Pray for the ongoing training of the 35 Bible translation students at Mekane Yesus Seminary (MYS).

Pray for God's provision upon the LBT-MYS building project.

Pray for the Kambata translation team as they review the books from Galatians to Revelation.
Ghana
Pray for Michael and Naomi Ersland as they serve with the Komba Old Testament translation program.
Liberia
Pray for the Bandi translation team as they review and check the books of Ruth, Jonah, and Genesis.

Pray for the Dan translation team as they plan the printing and distribution of the book of Psalms.
Nigeria
Pray for the training of Bokyi literacy teachers.
Papua New Guinea
Pray for Ipili translators as they work towards Scripture engagement in their region.
Sierra Leone
Pray for Amy Formella as she serves with the Mende Old Testament translation program.
Southeast Asia
Pray for the video dubbing and distribution of the Gospel of John video.
Tanzania
Pray for the Kerewe translation team as they host a large community checking seminar.
United States
Pray for the involvement of congregations in Bible Translation Sunday this September.
*Note: Specific details were intentionally omitted or changed to protect the affected language community.
June
Eshinee Veith
Claude Houge
Audrey Grulke*
Jennifer Kunkel
Elijah Wagner*
Jo Ann Megahan
Chris Pluger
July
Aili Esala*
Jim Kaiser
Isaiah Wagner*
Josiah Federwitz*
Nathan Esala
Stephanie Luetjen
Andrew Beckendorf*
*missionary kid
August
Valerie Federwitz
Tim Miller
Ruthie Wagner
Kara Kuhn
Rich Rudowske
Amy Gerdts
Katie Hogan
Mariah Olson*
Member Information Lutheran Bible Translators (LBT) bylaws define who may vote and gives you a chance to participate in nominating and electing the Board of Directors as well as participate in changes to the LBT bylaws (charter document). To see if you are eligible to be a voting member please visit https://lbt.org/members
Here you will also find:
• Information about the 2021 election for the Board of Directors
• Details on how to request nomination and voting information for the 2021 election
• Information about the Annual General Meeting
Thank you for participating in mission through your membership.