There has never been a time in my life when I didn't have access to a Bible in my language. Or a church I could attend where services were conducted in a language I understand. Because I speak a language that is among the most prominent in the world, I've never had to struggle to be informed, involved, or included.
For those who speak minority languages—defined as languages spoken by a minority of the population in a territory—things are often vastly different. Members of minority language communities can find themselves isolated and without influence. Many times, their language and culture are ignored, dismissed, and considered without value.
But they are not without value to God.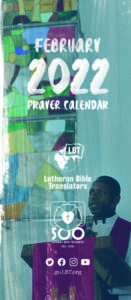 Over 40 years ago a young couple was assigned to serve with a small indigenous group in South America. They struggled to decide if it was worth the time and effort it would take to translate Scripture for so few people. But they realized God places priceless value on even the individual. They accepted the assignment. The language community was hard to reach both in the physical sense and because of government restrictions, causing many delays and roadblocks over the course of many years. But they never lost sight of the goal: to provide Scripture to people who had never heard one word about God's transforming love.
An LBT missionary recently wrote, "The languages of the world are so different from each other, but each one can communicate the truth of the Word of God: God created all of us and loves each and every one of us, no matter who we are or what language we speak!"
Like the young missionary couple in South America, LBT understands the number of people, their location, their circumstances, does not diminish their value to God. Every people group deserves the opportunity to learn about Jesus Christ. Please pray for those still waiting for Scripture in a language they understand. Click here to sign up to receive LBT's monthly prayer calendar by email. To receive a printed copy, call 660-225-0810 and ask to sign up for the printed version of the prayer calendar.