The Living Water project is the first of its kind. The New Testament is sung chapter by chapter to a film-score musical genre — word for word, the English Standard Version (ESV) of Scripture.
Listeners experience Scripture in this immersive, uplifting production. Go behind the Living Water recording experience with Grammy Award-winning vocalist and Living Water contributor Khristian Dentley.
Living Water is produced for the Bible translation movement in association with Lutheran Bible Translators.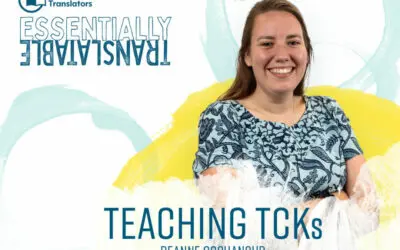 Episode 91: Teaching TCK's | Deanne GochanourSeptember 29, 2023Did you know? The number one reason missionaries leave the field is the lack of quality education for their children.   In this episode of Essentially Translatable, we welcome Deanne Gochanour, Lutheran...