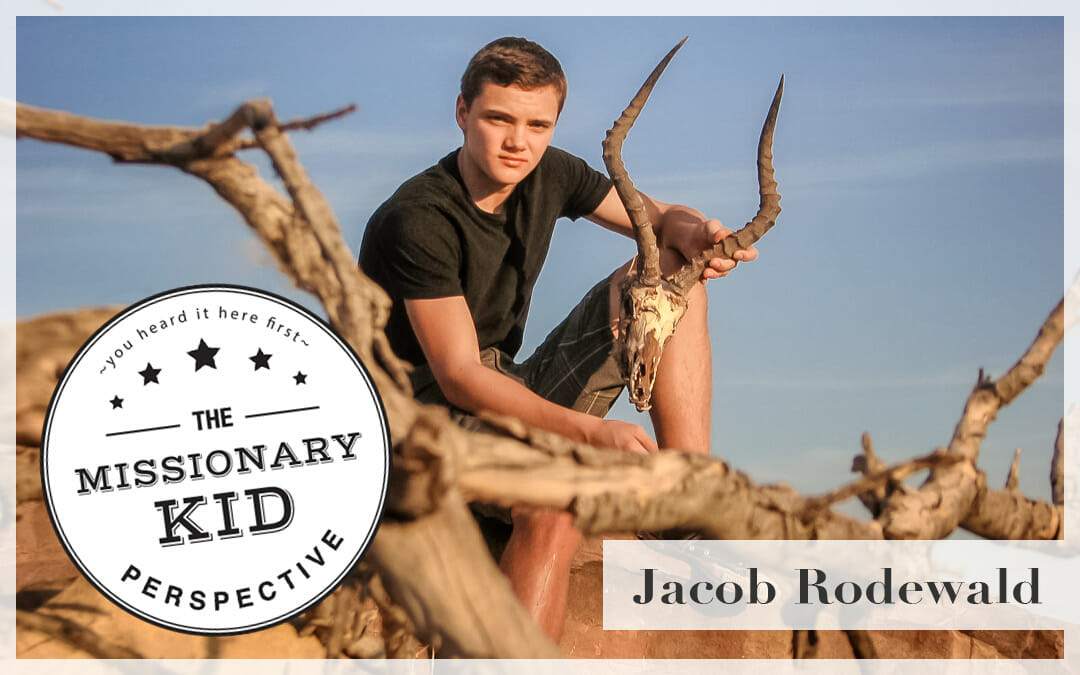 Jacob is the son of Dr. Mike and Cindy Rodewald, who served as missionaries with LBT and LCMS.  Mike is the current executive director of LBT.
What's your history? (Were you born overseas? How long have your parents been missionaries? How many countries have you lived in?)
I was born overseas in a city called Gaborone in Botswana. I grew up there till I was 13 years old then moved to Pretoria, South Africa, where I lived for most of my high school career. I then moved to Missouri when I was 17 and attended my senior year of high school at Saint Paul Lutheran High. I am currently in California attending Concordia University Irvine. So I lived in three countries and grew up around many different cultures of people. I'm not sure the exact amount of years my parents have been in the mission field but I know my Dad's in the 30 something years.
What is it like to live in the United States after growing up in a different country and culture?
It is very different living in the U.S. after being in a completely different culture most of your life. Common interests between you and other people can be extremely different and sometimes it can be a little hard to relate. But eventually you get the hang of it and somewhat kind of fit in.
What do you miss most about living on the mission field? What do you miss the least?
I miss the people of Botswana the most. They are really genuine and friendly. I also miss the lack of rules, this is because there are way too many rules in the U.S. I think in Africa they were just a lot more lenient about the rules, because they weren't afraid of getting sued. The thing I miss the least is nothing. I miss everything a lot. Even though there were some bad memories, there is nothing I do not miss.
How easy or difficult was it to make friends, do schoolwork, and other "normal" activities while being known as a "missionary kid" by the community?
I really didn't think it was hard at all, in fact it was pretty easy for me to make friends with everyone. Being a missionary kid wasn't a hindrance it actually sometimes was helpful.
What is your favorite memory of living overseas?
My favorite memory was in Botswana running around with the other kids around the neighborhood playing soccer, making Go-karts or making exclusive no-girls clubs. That was a lot of fun.
How has the mission work of your parents influenced you and your faith?
My parents working as missionaries has benefited me so much in my faith as well as being able to talk to others about God. I have an advantage because I grew up around God's Word and it was a daily part of my life. Through these experiences I can say my faith has been strengthened by it.