Tanzanian Workshop Focuses on Local Translators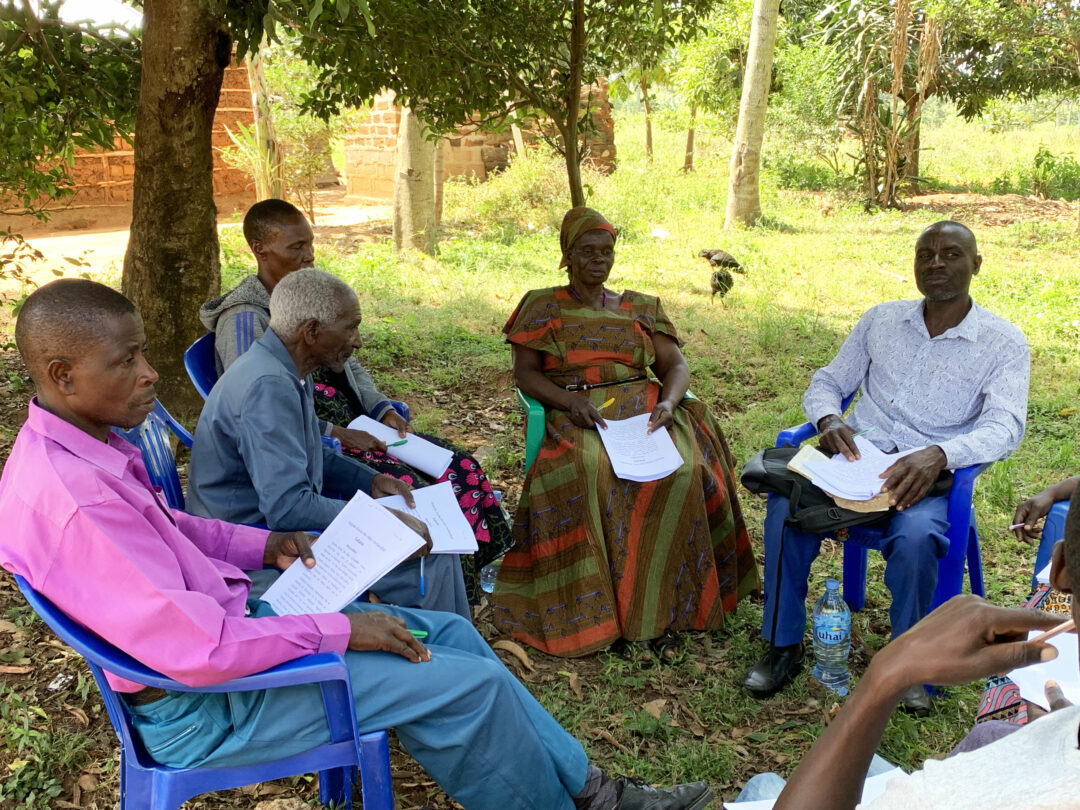 Establishing and building trust in a language community is critical to driving translation forward. A local ministry entrepreneur is more likely to have success than an outsider. Identifying, energizing, and equipping these local leaders is at the heart of the More Than Words campaign and a groundbreaking, multi-language training workshop recently held in Tanzania.
A former translation project coordinator, Eshinee Veith is no stranger to Bible Translation techniques and challenges. However, when she got the invite to help lead the workshop for three languages in Tanzania, she chose to lead with the humility and posture of a learner. Eshinee shared, "People who live in multilingual contexts spend their entire lives translating. They already have well-developed ideas of how translation is done… because they do it every day."
The workshop's goal was to work with translator candidates from three different language communities to explore the concept of Bible Translation. Representatives from multiple denominations and local churches observed these candidates to see whom they might invite to future workshops. "It wasn't so much training as it was conversation." Eshinee elaborated. "Rather than saying, 'This is what translation is and how it's done.' I asked, 'What are your thoughts about these things?' I am not the source of all knowledge."
Much of the workshop was spent listening to native speakers share their experiences with translation. Scribes from area churches sat in the background of the event, taking notes, looking to answer the questions, "Who might be the right fit for a translator for our translation project?" and "What is the community looking for in translation?"
Ruthie Wagner, a remote worker with the Tanzanian Kerewe translation team, attended the workshop. In her work with the Ukerewe people, she has experienced firsthand the benefits of local translators and was thrilled to see community ownership emerging in the workshop. "While we have good consultants in place helping check for the accuracy of the translation, the naturalness and the relevancy of the translation come through the insightful work of the translator, which is then ultimately tested by the community."
Translators often judge a translation as "good" if it meets three simple requirements: accuracy, beauty, and clarity. Traditionally, "good translation" methods are the focus of training workshops. But this time, when Eshinee decided to open the discussion to hear what attendees had to say, the room filled with the sharing of ideas. She captured their thoughts on a large whiteboard at the front of the room. A common theme emerged: "The one doing the translation is spiritual…has wisdom…is presentable." This sentiment reflects the shift in Bible translation from being focused solely on the text to now including the background and respectability of the translator. God's Word remains the same and has stood the test of time. Lutheran Bible Translators consultants, Bible translation software, and prayer provide confidence for an accurate Scripture translation. But just as Martin Luther lived among the people before translating Scripture into the language of locals, natural speakers who have a deep connection to the Lord and a heart for their people will develop a quality, approachable translation.
What's Ahead in the Region
In August 2023, another handpicked group of Bible translation experts will travel to Tanzania . "There will be an entirely different team that helps to inject different perspectives, skill sets, and voices into the process." shared Southern & East Africa Regional Director Sarah Esala.
To accomplish the goal of reaching every language community with God's Word by 2033 (a shared goal of all translation agencies), equipping local leaders to lead translation projects is essential if we are to build capacity. It's exciting to see how workshops like the one led by Eshinee take root, as we take steps forward in bringing hope, life, and transformation to all God's children.
Join the conversation today! Visit https://lbt.org/ep78-tanzania to hear Eshinee and Ruthie share more about their experience.