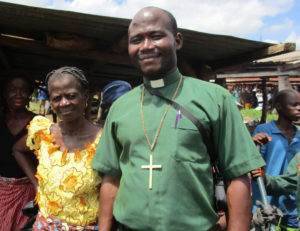 "Scripture is the map for every Christian," says Rev. Linus Otronyi, guest speaker on Lutheran Bible Translators' (LBT) July 10 podcast, Modern Day Tower of Babel.
Rev. Otronyi has been an International Associate with LBT since 2012. He works with multiple language communities to bring Scripture to people in a language they can understand.
If you haven't listened to the podcast, I urge you to do so. Rev. Otronyi explains the importance of preserving languages, the challenges and joys he has experienced during his ministry, and the lessons the church in Nigeria and the church here in the U.S. can learn from one another.
Your gifts and prayers help bring Scripture to people in Nigeria and around the world. Click here to listen to this interesting and uplifting interview with Rev. Otronyi.