Episode 8: God's Presence Everywhere
Have you ever considered being a missionary? How about an internship to see if this is the right fit? You could learn so much about God's presence everywhere! 
Join Tiffany Smith and guest host, Emily Wilson to discuss some of what's packed into a Lutheran Bible Translators missionary internship, how much can be learned and gained, and more.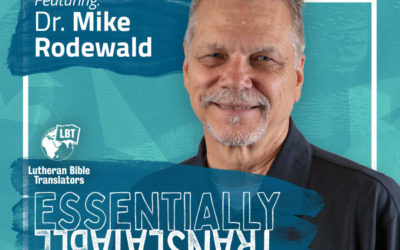 Episode 14: 5 Years in Concordia with LBT October 16, 2020 What is the best way to plan for strategic transitions? Dr. Mike Rodewald shares memories of the last five years with Lutheran Bible Translators, including the move to Concordia, Missouri. Join Dr. Mike and...