Episode 8: God's Presence Everywhere
Have you ever considered being a missionary? How about a
n inter
n
ship
 to see if this is the right fit
?
 You could learn so much about
God's presence e
verywhere
! 
Join Tiffany Smith and guest host, Emily Wilson to discuss some of what's packed into a Lutheran Bible Translators missionary internship, how much can be learned and gained, and more.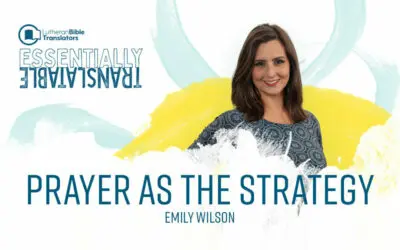 Episode 95: Prayer as the Strategy | Emily WilsonNovember 24, 2023In this episode of Essentially Translatable, co-host Emily Wilson is interviewed by Rev. Rich Rudowske to discuss prayer as the strategy for the Bible translation movement. Emily works in the prayer...