Episode 8: God's Presence Everywhere
Have you ever considered being a missionary? How about an internship to see if this is the right fit? You could learn so much about God's presence everywhere! 
Join Tiffany Smith and guest host, Emily Wilson to discuss some of what's packed into a Lutheran Bible Translators missionary internship, how much can be learned and gained, and more.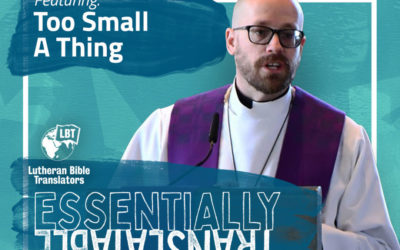 Episode 20: Too Small a Thing January 08, 2021 What is God calling you to do? We can't begin to wrap our minds around the totality of God's mission. This episode of the LBT sermon series is based in part on Genesis 12:1-3 and originally delivered at Concordia Seminary...