Episode 8: God's Presence Everywhere
Have you ever considered being a missionary? How about an internship to see if this is the right fit? You could learn so much about God's presence everywhere! 
Join Tiffany Smith and guest host, Emily Wilson to discuss some of what's packed into a Lutheran Bible Translators missionary internship, how much can be learned and gained, and more.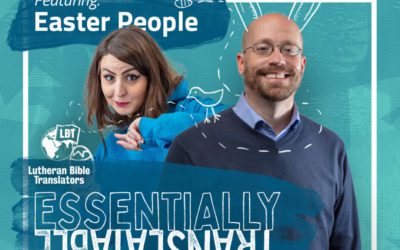 Episode 26: Easter PeopleApril 2, 2021Listen in to stories of Easter from around the world. Laugh, ponder, and rejoice! "We're celebrating, we're remembering that again – that day. But on the other hand, there's not a day that has gone by since that first Easter day...