One of the things I always enjoy most about Christmas is the outdoor lights and displays. Being surrounded by such color and brightness while driving on a chilly winter night always makes the trip more pleasant. Then as the lights come down after the holiday, I feel a bit of sadness.
Of course, I shouldn't. The hustle and bustle and pageantry of Christmas is over for another year, but the reason for the celebration is eternal. Jesus doesn't just make a quick visit on His birthday and then retreat for the next 364 days. The light of Christ—His goodness, wisdom, grace, and hope—is always there for us.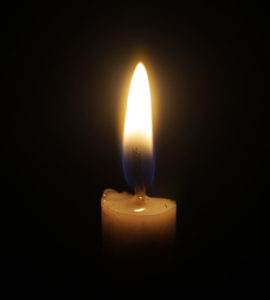 There was a time when the Mende people of Sierra Leone lit candles to protect themselves from the evil they believed lurked in the dark. Now they have the New Testament in their language and are working on the Old Testament translation. The Mende community is discovering the great love God has for them and all people, so great that He sent His Son to be born on earth in a humble setting to a carpenter and his young wife. Through accurate and clear translation, they can read and hear how God set a bright star in the sky to announce the birth of our Redeemer, and they know that bright as that star was, Jesus Christ is the true light of the world. 
Sometimes the trappings and trimmings of our holiday preparations overshadow the reason for the celebration. The beautiful simplicity of the Nativity gets lost in the glitter and the shine and the amperage. But when the angels lit the night sky 2,000 years ago it was to declare that Satan's reign of darkness was coming to an end.
Thank you for sharing the light and love of Christ with those still waiting for Scripture in a language they can understand. May He be a blessing to you this Christmas season!