Episode 44: In the Details
How can the Bible be authoritative if we aren't sure we have the "right one"?
In this episode:
An Introduction to Textual Criticism
What You'll Find at the Museum of the Bible
Electrifying Impact of Luther's New Testament
Dr. Jeff Kloha is the Chief Curatorial Officer at the Museum of the Bible. He manages the Museum of the Bible Education, Scholars Initiative, Exhibits, Curatorial, and Collections departments.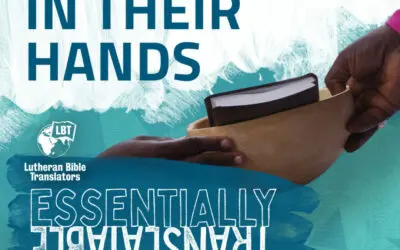 Episode 69: In Their HandsNovember 25, 2022Lutheran Bible Translators' missionaries recount the amazing sights and sounds of Scripture dedications around the world. Listen in to the stories of impact as people received God's Word for the first time in their own...