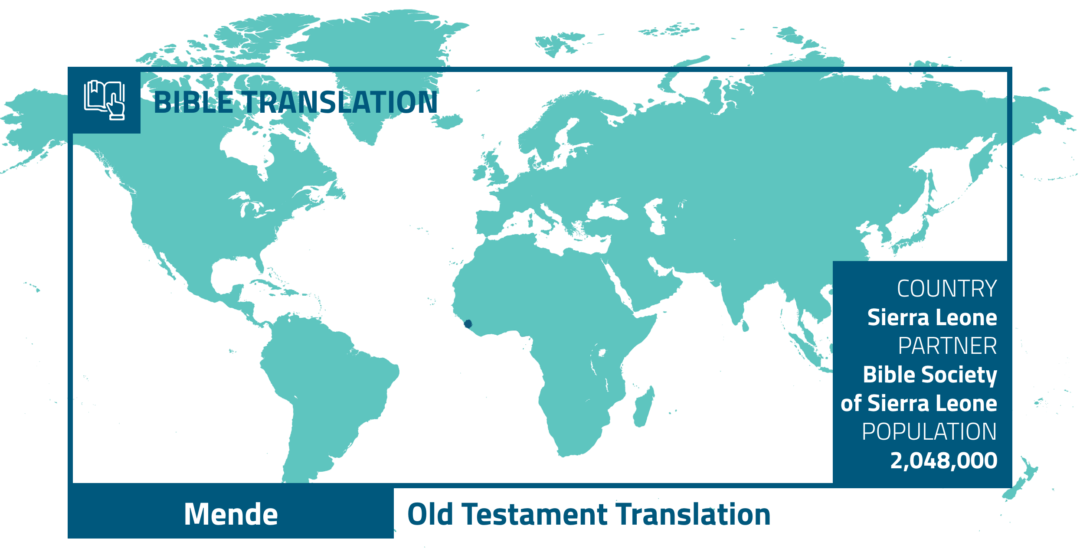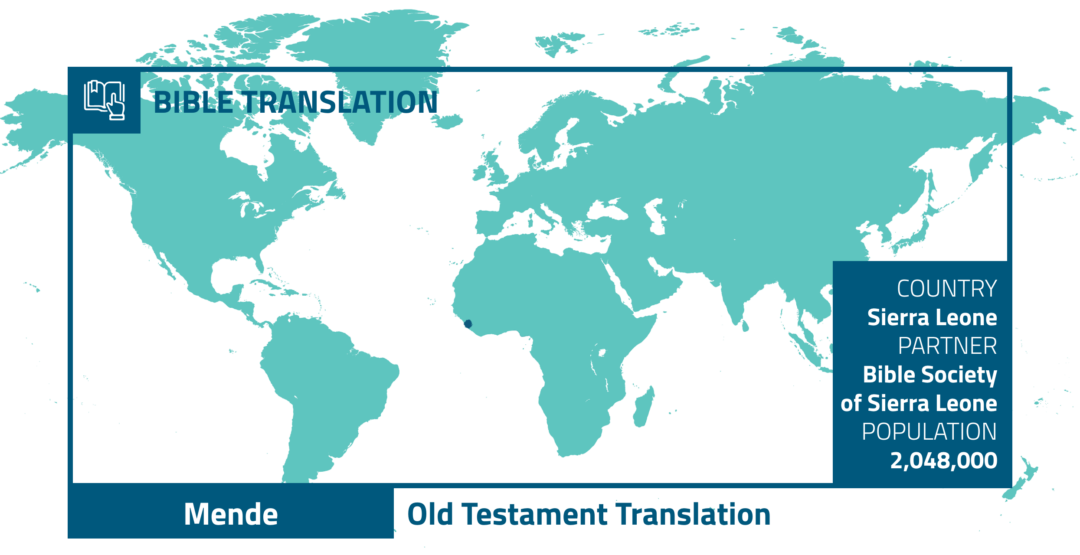 Candles were expensive in Sierra Leone. But the fear of demons and spirits prompted people to burn them for protection. The Mende people lived in darkness caused by fear until 2003. The New Testament in their language brought light. 
The Mende translation team is working on the Old Testament. Community leaders offer valuable suggestions and moral support. "Today is my happiest moment in life, as I have been yearning to be part of this noble work of bringing light to our people!" exclaimed a Mende reviewer.
Individual faith is deepened as people join group Bible studies. The Gospel spreads faster as translated portions are used for evangelism – making and impact for eternity. Share the full story of salvation with the Mende language community.
GOALS
Complete the drafting of Matthew, Mark, Luke, 1 Timothy, 2 Timothy and Jude.
Conduct community checking and review in several Mende towns.
IMPACT
The translation work stimulates interest in the Mende Literacy program.
Personal and community relationships are strengthening as people take Scripture to heart.
Praise God that the translation has progressed so far and so well.
Pray for health and safety for the translators as they continue in their steadfast commitment to the project.
Pray that more Mende speakers will come to know Jesus Christ, the light of the world.
Help bring the Mende language community deeper access to Scripture in the language that speaks most deeply to their hearts. You can give them the tools they need for personal spiritual enrichment as well as effective outreach to their people. 
Want to get involved?
Contact a recruiter and see
what options are available!