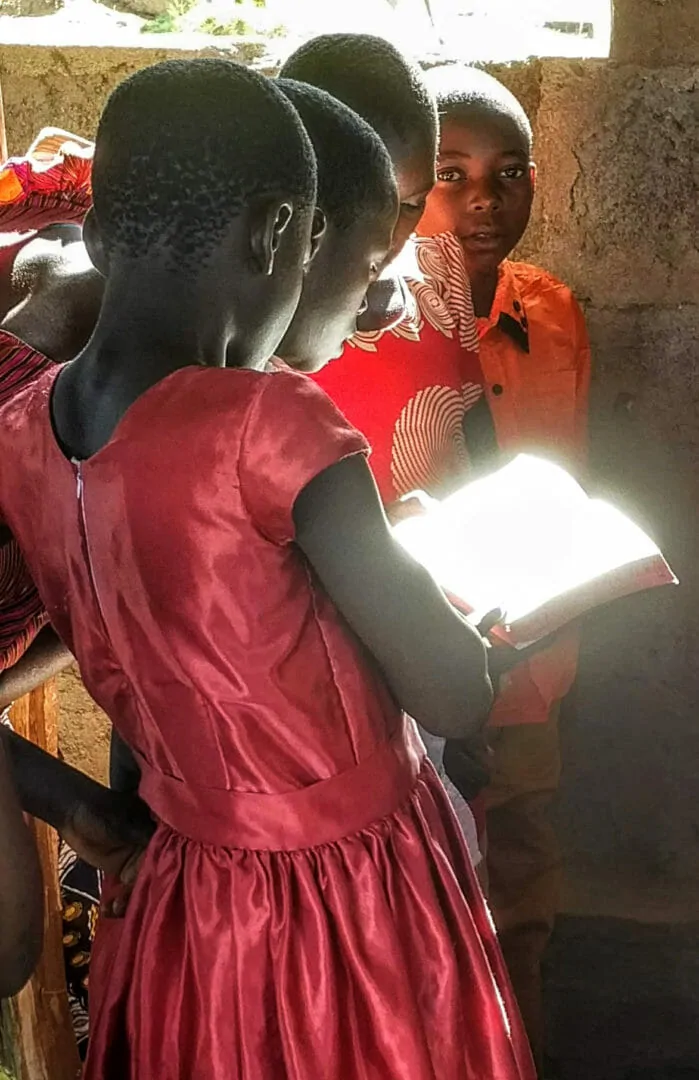 The light bulb went on. That's how Lutheran Bible Translators' translation consultant Becky Grossmann described the experience of a Liberian woman when she heard Scripture in her own language for the first time. She'd heard God's Word in English, but it was meaningless—the woman couldn't understand the words.
You could say she had an epiphany.
Of course, Epiphany is the season of the church year where we see Jesus revealed as God Incarnate. And we learn that He has come to redeem not only the Jews, but Gentiles as well. That's the message God sends us through Scripture. It's the message He wants the whole world to hear. So in a sense, Epiphany is happening over and over again as people experience that moment of life-changing revelation when they finally understand who Jesus Christ is.
During a visit to translation teams in Liberia, Becky herself had a light bulb moment. As usual, she was staying in a guest house. Since the lights were out, she assumed the generator was not working, something that had happened on previous trips. Then someone came and flipped on the light switch, explaining that the house now ran on solar power.
"The solar lights were already working and available," said Becky. "But until I knew about them, they did no good." Likewise, without the knowledge of Jesus—the Light of the world—and His saving Word and work, people will not benefit. Many still sit in the dark, not even aware that "solar lighting" is possible—that the dawn of righteousness can shine in the darkest parts of their lives and communities.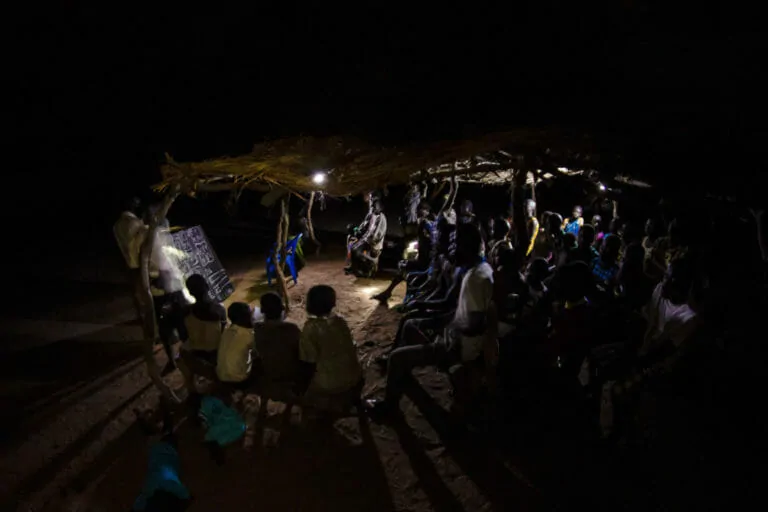 Making electricity accessible to people is a complex process. So is translating God's Word so people can hear, read, and understand it through Scripture in their own languages. It takes translators, exegetes, managers, entrepreneurs and IT experts. It takes partnership between individuals and organizations, missionaries and translation teams, each providing their time and talents, prayers and financial contributions. It takes people like you and me.
The dark can be a lonely and frightening place—literally and figuratively—especially without the comforting presence of Jesus Christ. We take great joy when we hear people say, "I was in the dark. I did not understand the Word of God read in another language. Now I gladly hear God's Word in my language."