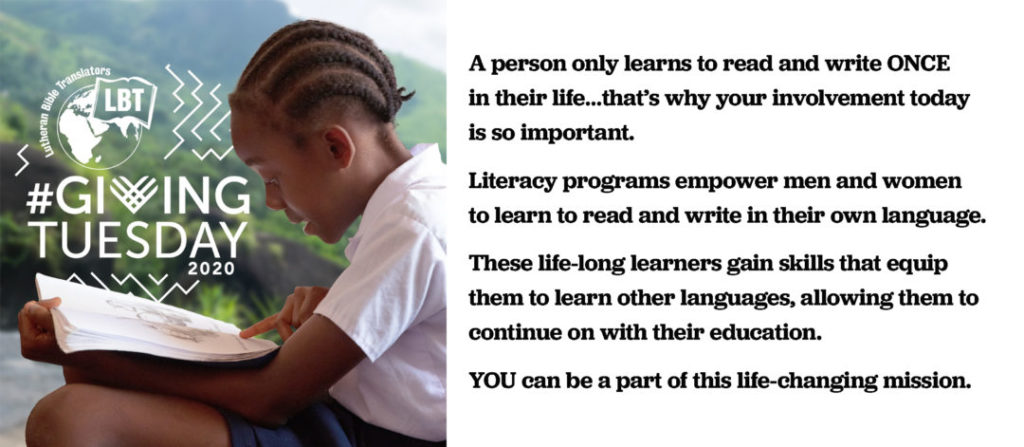 Today's the day! GIVING TUESDAY! Give online or call us at 660-225-0810 to donate towards the $45,000 goal in support of literacy projects in Sierra Leone.
Phone lines are open until 7:00 pm CST. Follow us on Facebook, LinkedIn, and Instagram throughout the day for updates. Don't miss out on the great giveaways and the opportunity to enter drawings for one-of-a-kind LBT merchandise.
Give a gift today. And spread the word! Encourage friends and family to give as well. Put God's Word in their hands!