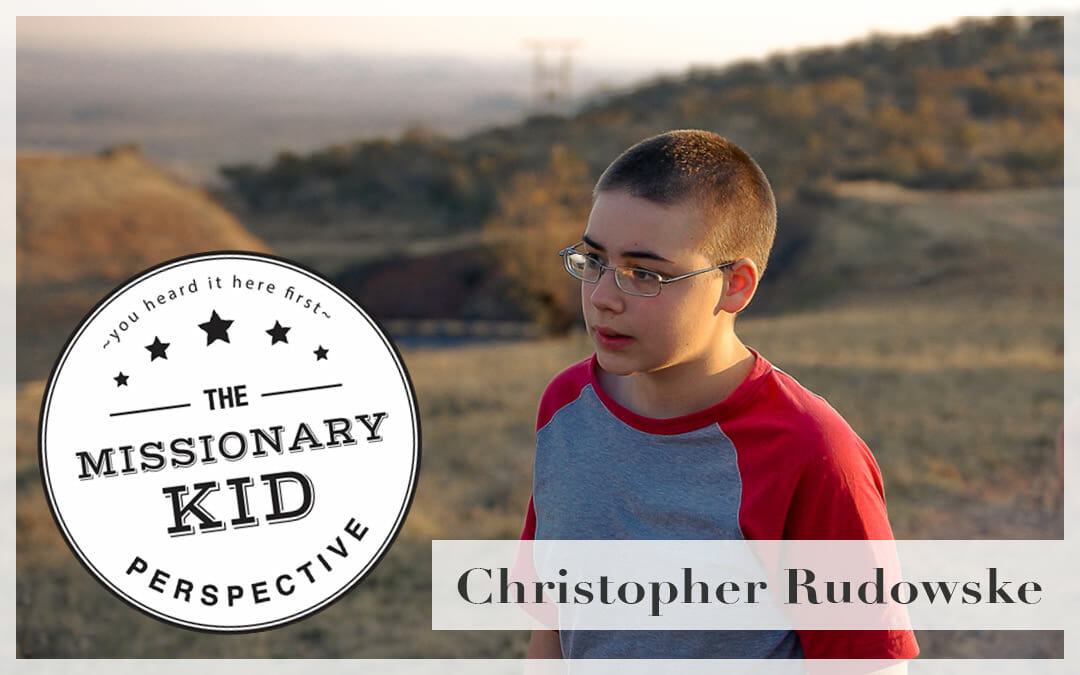 Chris is the oldest of five children.  He and his family moved to Botswana in 2009 to serve with the Shekgalagari translation team.  They returned to the U.S. in 2014, where Rev. Rich Rudowske serves as LBT's director of international program ministries.  The Rudowskes will be on the move again as LBT relocates its headquarters to Concordia, Missouri.
What's your history?
I was born in Michigan, and I lived there until I was four. Then we moved to St. Louis.
We lived between there and Dayton, Ohio, for about six years. Then we moved to Texas for Graduate Institute of Applied Linguistics. After that, we moved to Botswana for five years. So, I've lived in two countries.
What is it like to live in the United States after growing up in a different country and culture?
After living in my bubble for so long, I didn't realize that I was letting my guard down. The culture of Botswana seeped into my own. The culture focused on the larger group, so it's really hard coming back to the culture here where everything is very individualized. It can be really difficult for me as I try to identify with others and the larger group.
If you are currently on furlough, what do you miss most about living on the mission field? What do you miss the least?
I miss being able to hunt! I didn't go hunting very often, but I enjoyed it every chance I got. I also miss being able to work on my friend's farm, which was a lot of fun. Unlike my brother, Matthew, I miss the hot weather.
The thing I miss the least there is being caught in between racial tension. My friend in Botswana is an Afrikaaner*, so the people of Botswana identified me as Afrikaaner, too. So I tried really hard to distinguish my identity through my appearance.
How easy or difficult was it to make friends, do schoolwork, and other "normal" activities while being known as a "missionary kid" by the community in Botswana?
For the most part, I tried to make friends early on with some of the village kids. Unfortunately, it did not work very well. I think it was because I didn't take time to learn the culture before trying to make friends. It was hard for me to distinguish when were we playing and when we were fighting.
What is your favorite memory of living overseas?
My favorite memory of living in Botswana is the day I went hunting with my friend, and his dad shot an eland (which is like a kudu). Afterwards, I helped them butcher it, which was really interesting and fun. It was delicious.
How has the mission work of your parents influenced you and your faith?
Throughout the process of being overseas, I felt more like an observer. But at the same time, I saw things that even some people at the age of forty might not see. With my parents' ministry, I saw people raise the money to buy our van in just a few weeks – several thousands of dollars. It was amazing. Going over the first few years, I think I was still a bit spoiled. But after the transition, I was able to see and appreciate how events work together when you need them as opposed to when you want them. It has really helped me to trust God more.
*An individual of Dutch descent.