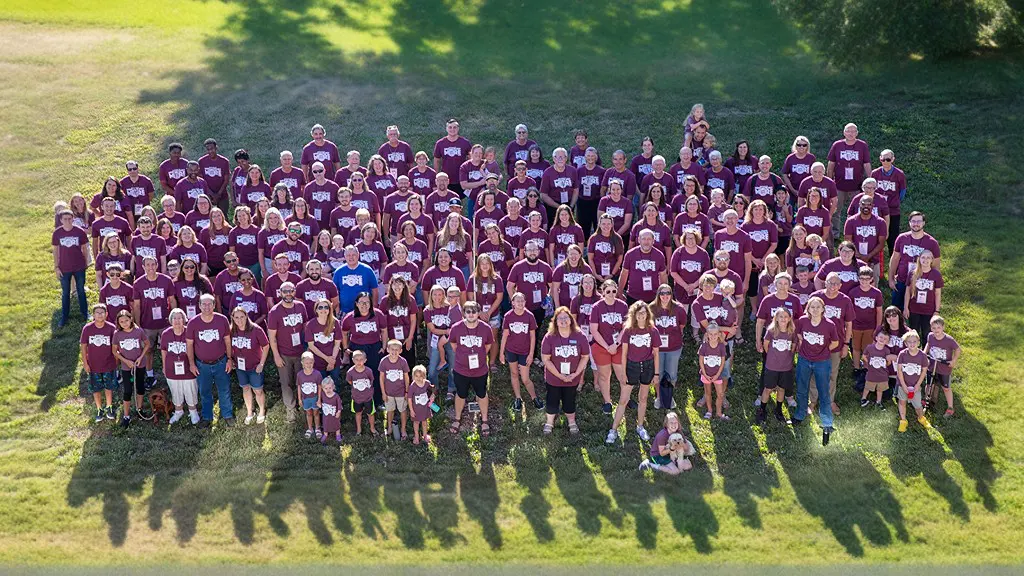 Every July, the Concordia Mission Institute (CMI) brings together missionaries and staff members from Lutheran Bible Translators and Mission of Christ Network at the campus of Saint Paul Lutheran High School in Concordia, Missouri. This week-long gathering serves as a platform for collaboration, renewal, and training. Attendees from around the world converge to participate, fostering personal growth, intercultural exchange, and the advancement of their shared mission. 
The 2023 CMI welcomed 185 participants (147 adults and 37 youth) from over 25 countries.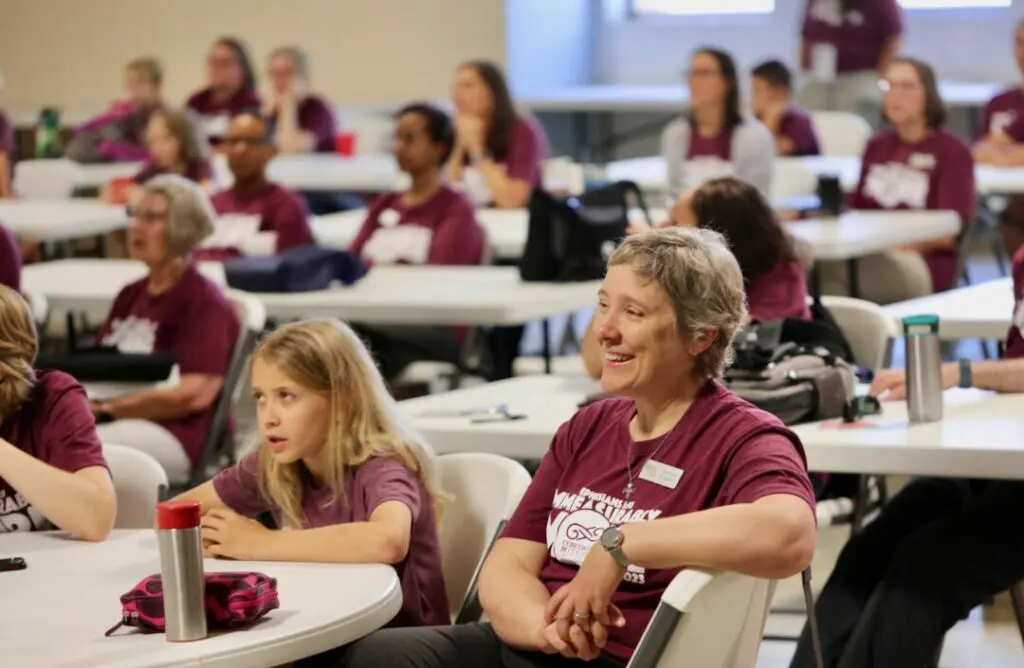 Louisa Lehenbauer, director of CMI, shared: 
A characteristic that both Mission of Christ Network and Lutheran Bible Translators (and many other mission organizations) have in common is that our people are everywhere! This conference provides us with the opportunity to come together and be together, in person, with our colleagues. It also serves the purpose of realigning, relearning, and remembering what we are all about…who we are and whose we are…and hopefully add some skills and understanding to what we already know. I pray that the impact for missionaries from both organizations is a greater sense of their relationship with our God and our colleagues as well as a greater sense of purpose and confidence to go back out into our various contexts and locations to be part of His mission.
Conference Theme, Chaplain, & Plenary Speakers
The theme for the 2023 Concordia Mission Institute was "Immeasurably More," based on Ephesians 3:20. Plenary speakers focused on four Mission Perspectives (Mission of God, Vocation, Partnership, and Engagement). 
Devotion Leader: Rev. Dr. Mike Gibson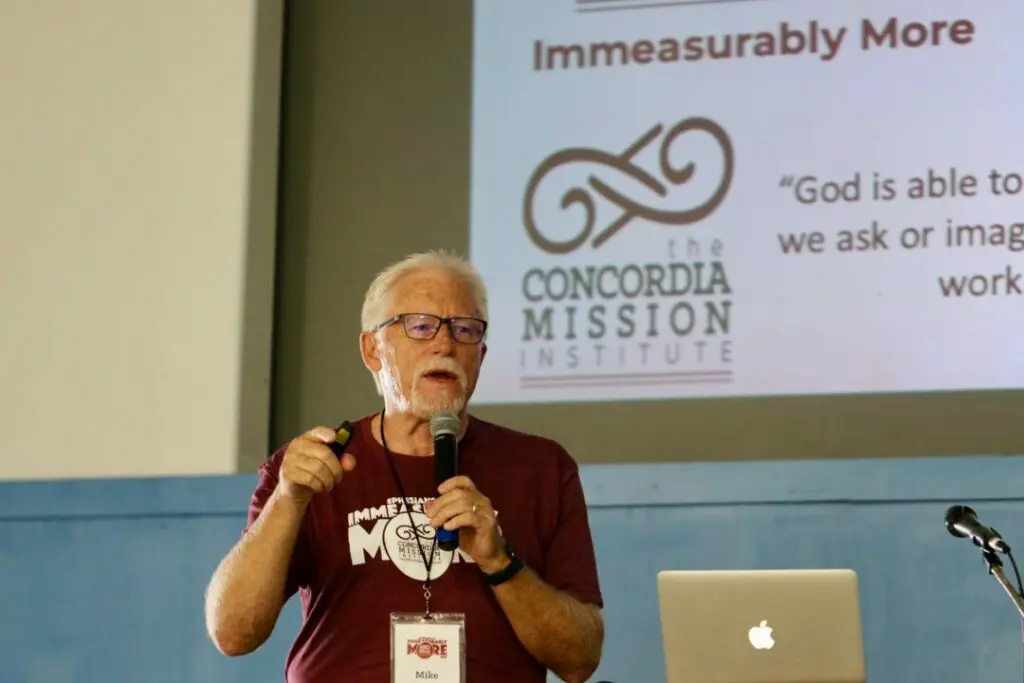 Rev. Dr. Mike Gibson prepared devotions for the missionaries and staff attendees of Concordia Mission Institute to address the spiritual, emotional, physical, and mental hurdles faced in international ministry. Using the theme verse of Ephesians 3:20, Gibson encouraged conference attendees to call out to the Lord – knowing He is able to do more than we ask or imagine according to His purpose. 
Monday: "Mission of God" – Rev. Dr. Will Schumacher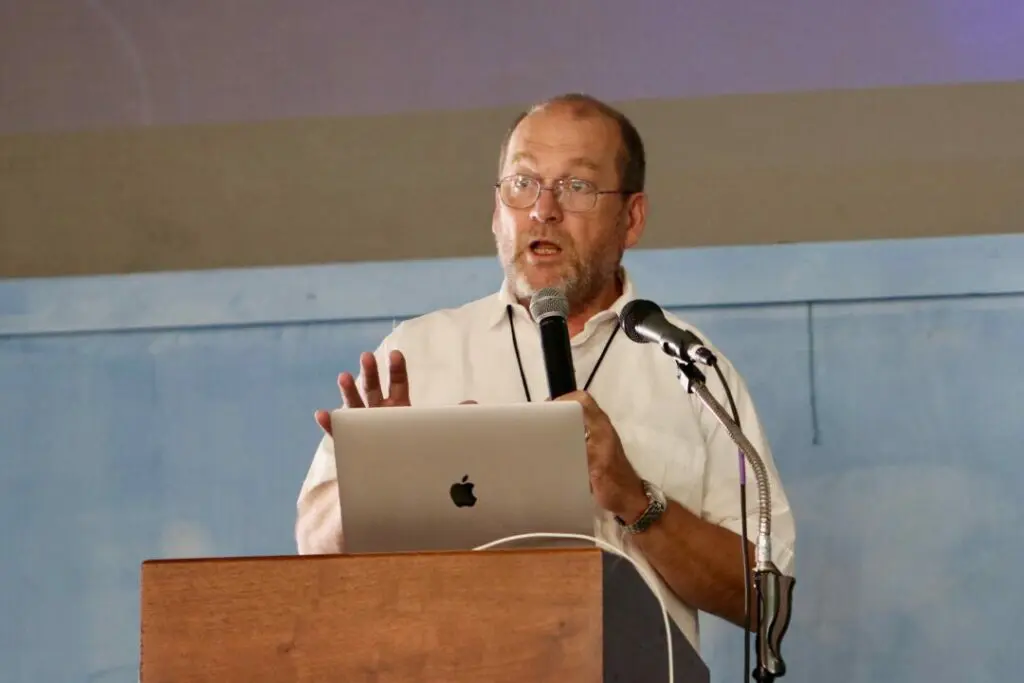 Session Abstract:
Missio Dei in History: God works through people in places and time and events throughout history. As we look at God's mission and how He has worked in the past, what does this mean for us as God's people who are in places and time who are living through events today?  
Tuesday: "Spiritual Dualities for Vocational Health" – Deaconess Heidi Goehmann, LCSW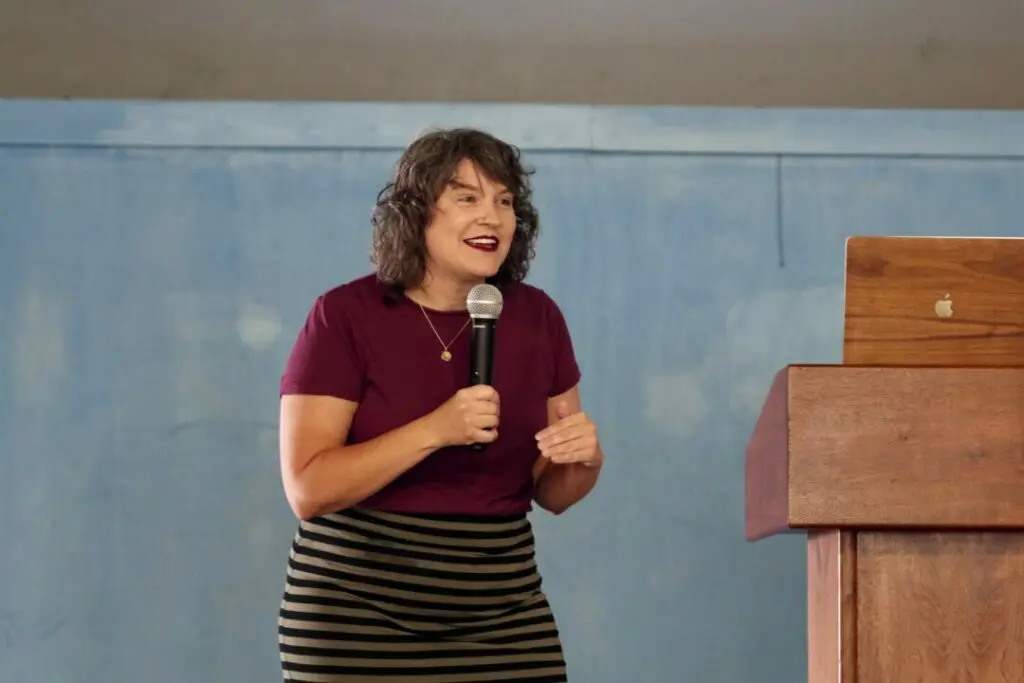 Session Abstract:
Spiritual dualities are the places of humanity and vocation where two opposites meet in tension. Sinner & saint, order & chaos, individuality & community are examples of some of the places of tension God does good and often uncomfortable work within. How can engaging in these and other spiritual dualities help us develop stronger vocational resilience, navigate boundaries in relationships empathetically, and give us a sense of renewal in the sometimes-exhausting work of the Gospel? We will identify several spiritual dualities or dialectics to aid in vocational health and collaborate towards applying these dualities within individualized contexts and cultural experiences. 
Thursday: "Partnership in Mission, If Opportunity Doesn't Knock, Build a Door" – Rev. Dr. Samuel Deressa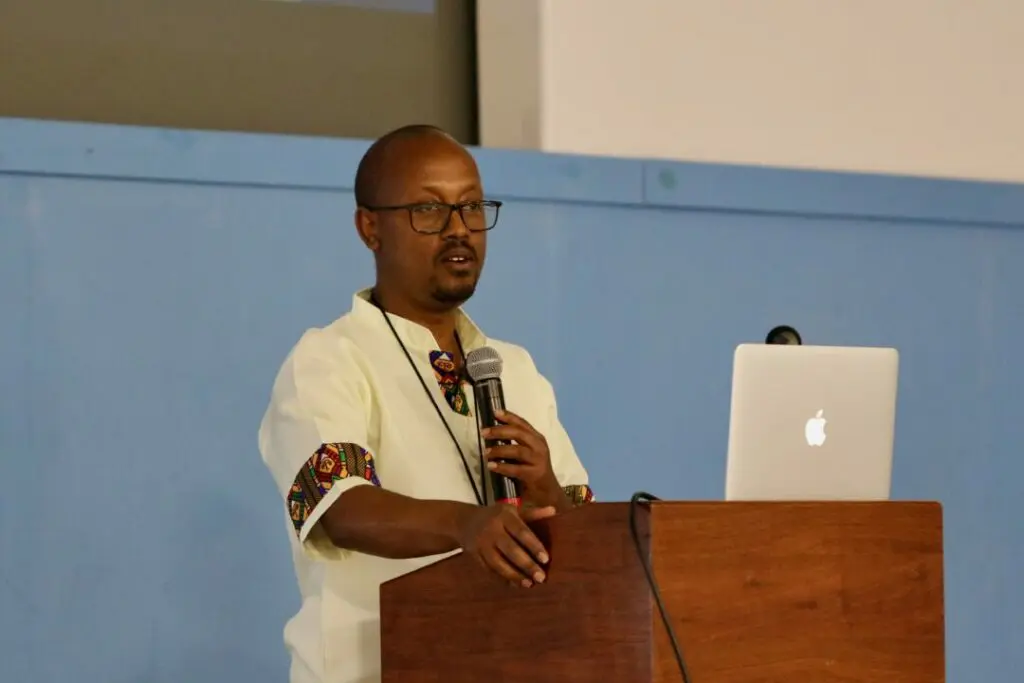 Session Abstract:
The nineteenth century has been called the great century of Christian mission. That is mainly because it is a century in which the religious topography of the world was changed. The twentieth century, however, deserves to be called the greatest century of Christian mission for the following reasons: Firstly, the number of missionaries serving in a country other than their own was never larger than it is now. Missionaries from both the global north (Western countries) and south (particularly Brazil, South Korea, and Nigeria) have increased their engagement in mission in terms of manpower, capital investment, theological education, and so on. Secondly, there has been a significant increase in schools of mission, increasing mission research, and the rise of non-western mission forces. This is the reason why Scott W. Sunquist calls it "the Unexpected Christian Century!" (Scott W. Sunquist, The Unexpected Christian Century). Thirdly, churches are forming partnerships to make a greater impact in our world today. As Robert Wuthnow rightly indicated in Boundless Faith: Global Outreach of American Churches, many Western churches have forged partnerships with the South and are "engaging in faster and more efficient transcultural communication, interacting with a sizable population of refugees and immigrants, and contributing to large-scale international humanitarian and relief organizations" (Robert Wuthnow, in Boundless Faith, 2) This presentation will focus on partnership in mission. Partnership in mission involves a stronger emphasis on mutuality and interdependence among different mission organizations and churches to effectively carry out mission projects. It allows collaboration for the expansion of the kingdom of God."
Friday's Plenary: "Attachment, Attachment, Attachment" – Rev. Dr. Justin Hannemann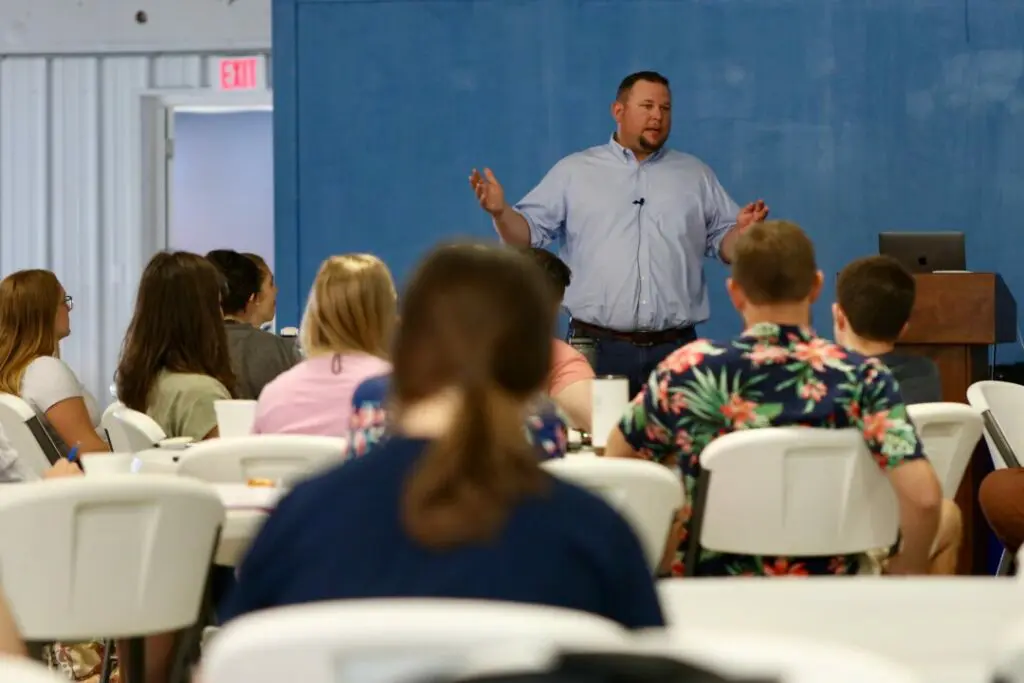 Session Abstract:
God has created humans to be in relationship with Him and with one another. Relationship is more than simply behavior one to another and relational health cannot be separated from spiritual wellbeing. How we engage with others is important as we consider God using us to be His witnesses. The use of reflective dialogue and other tools help us break down barriers so conversations feel safe, connections are made, and healthy relationships are built and supported for the sake of the Gospel. 
Celebrating Missionaries & Years of Service
On Wednesday, we had the privilege of recognizing Lutheran Bible Translators missionaries that are on furlough this summer. This was a wonderful opportunity as an organization to celebrate the work being done on the field, and to pray that Lord continues to move in the projects for which we provide support.
Rev. Dr. Nathan and Sarah Esala
21 years as of January 2023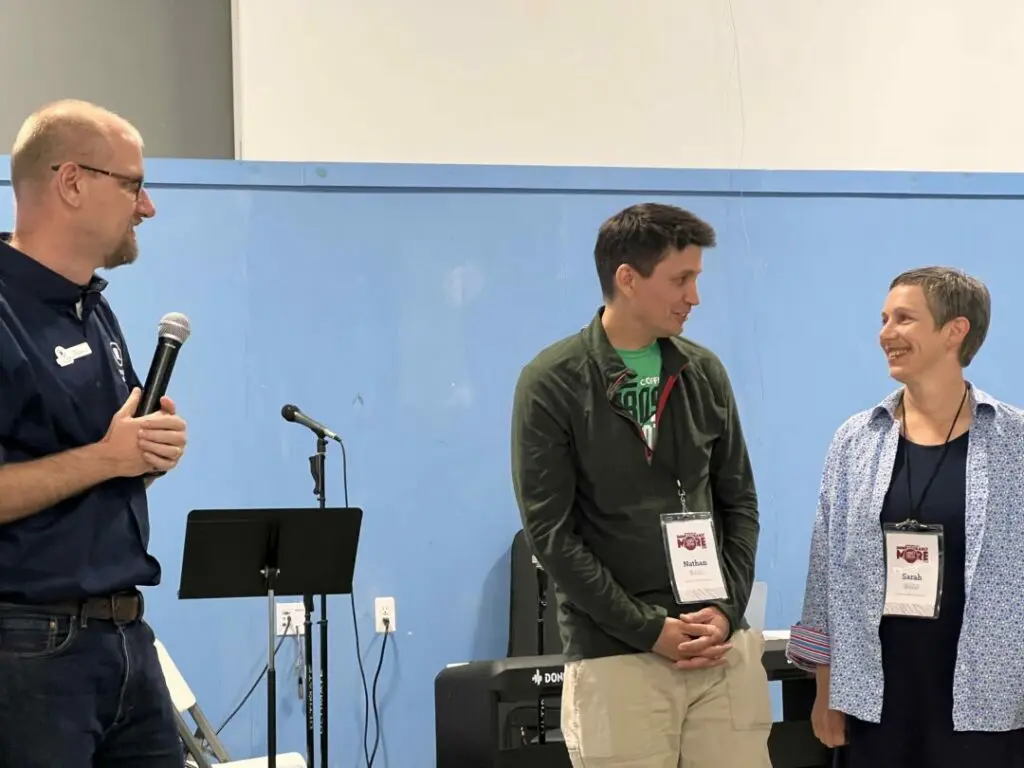 Rev. Dr. Nathan and Sarah Esala joined Lutheran Bible Translators in 2002, living and working among the Komba people in Northern Ghana for nearly 10 years.
Nathan currently serves as the Translation Coordinator for LBT, facilitating professional growth and collegiality among missionaries and international partners working in Bible translation.
In 2021, Sarah began serving as a regional director. She provides leadership, direction, and coordination for Lutheran Bible Translators' programs and missionaries under her supervision.
David and Valerie Federwitz
21 years as of January 2023
David serves as Regional Director for West Africa. He spends time with current and potential partner organization leaders in these countries and supervises the missionaries who work in these countries, encouraging and advising them as they serve in their various locations and capacities.
Valerie supports the health and well-being of both missionaries and office staff in her role as Nutrition and Wellness Consultant.
Rev. Chuck and Karen Tessaro
20 years as of September 2023
Rev. Chuck and Karen Tessaro first set foot in Nigeria, where there are over 500 different language groups, in 1985. They serve with multiple local translation teams including the Old Testament teams for the Ikwerre, Yala, Kukele and Gokana languages. These teams also promote literacy and serve in their local community as teachers and helpers.
Chris and Janine Pluger
9 years as of July 2023
Chris and Janine Pluger live in Addis Ababa, Ethiopia, where they are helping to build Bible Translation capacity in the Ethiopian Evangelical Church Mekane Yesus (EECMY) and beyond.
Chris is working as a Translation Consultant with multiple Bible translation projects, helping improve translations and ensure accuracy to the original Greek and Hebrew source texts.
Janine is working as Ethiopia Programs Data Coordinator with the Field Programs team of Lutheran Bible Translators.
Amy Formella
7 years as of Feb 2023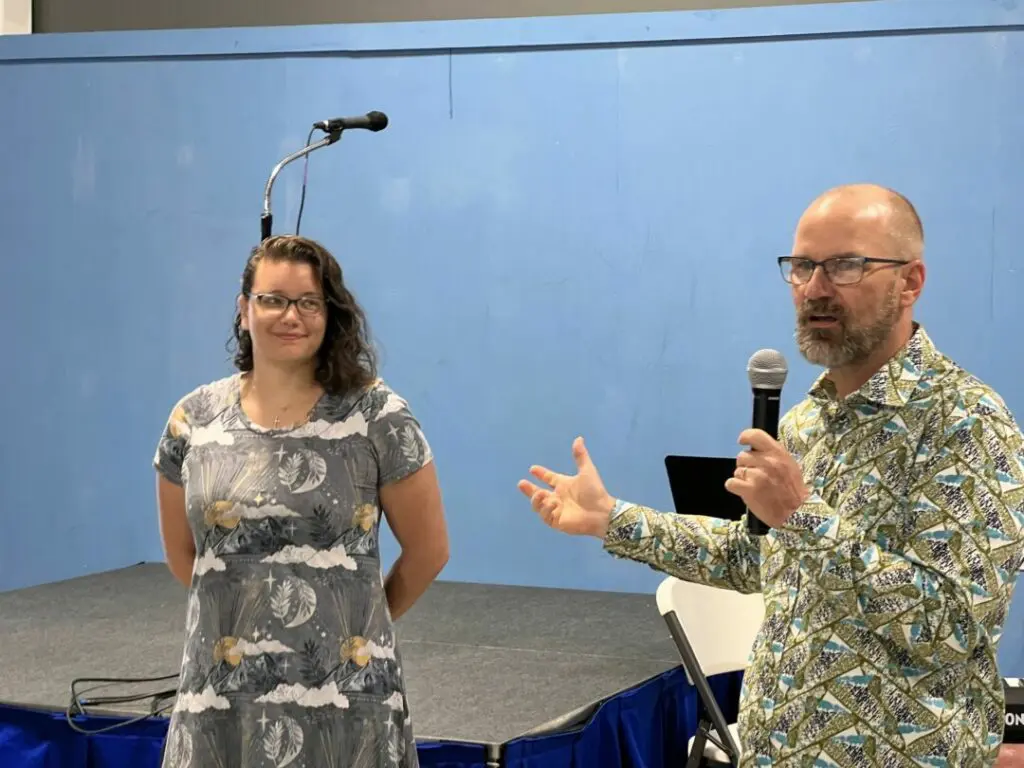 Amy arrived on the field in Sierra Leone in May 2017. After a few months of orientation and then language learning, Amy began working regularly with the Mende Bible Translation team as the Technical Advisor. She assists the team by training, proofreading, being involved with team checking, and advising on the process of the translation project.
Mission Explorers in Attendance
As stated on the event website, "Potential missionaries (Mission Explorers) are able to 'rub shoulders' with Mission Partners who are on the field as all attending learn about their roles in the greater context of how God is working throughout the world. By being together and sharing in prayer, worship, and learning, participants in CMI are refreshed, refocused, and renewed before being sent back out to the mission field." 
The Event's Unforgettable Moments
Asked about the unforgettable moments of the event, Louisa shared,
"My experience is that some of the most meaningful moments happen in the conversations after the sessions when people are debriefing and have moments of clarity. I love seeing people who I know just met or who don't know each other very well come together and be able to trust each other enough to share their learning and to pray together. "Iron sharpens iron," and I can see clearly in those moments how the partnership between Mission of Christ Network and Lutheran Bible Translators on the Saint Paul Lutheran High School campus is a blessing to each party involved.  

I think about the moments when I am getting teary during devotions or a plenary and have to look away, but I know other people are also touched. I think about the excitement I see in people's faces when a session is over, and they can't wait to talk about how something applies. We have a deep well of excellent presenters, and I only wish I could have gone to see all of them AND have time to sit and chat with people about it AND run the conference! 

I also love the sending services. They are almost the same every year, but being sent out and singing together one last time beforehand is pretty refreshing!"
Reflections from the Lutheran Bible Translators' Staff
What I loved seeing at CMI was the focus on addressing both the unique challenges that a person serving in an intercultural ministry situation faces as well as the very real tensions and relational complexities that anyone lives in, regardless of full-time vocation. Relationship and the ability to be present in a healthy way is such a critical component of being Jesus' witness to the world. It makes mission seem less exotic and more practical for everyone. – Rev. Dr. Rich Rudowske 
Concordia Mission Institute (CMI) provides an opportunity to connect with missionaries and staff to learn and grow together. This year, I especially appreciated the sessions that intentionally focused on relational health and overall health and well-being. – Melissa Schweigert 
This year's CMI was special because I met face-to-face with missionaries for whom I have been praying. We were able discuss the translation programs and go deep into what God is doing among His people. I loved seeing CMI offer workshops to re-tool frontline workers, worship coming from hearts that have experienced deep waters, and lots of laughter! – Jill Inman 
What I loved seeing at CMI was the relational and spiritual support that I saw from participants with each other. So many people showed up to optional worship time in the evening. I saw tears and hugs as people helped each other process difficult times. It felt more like a reunion than a conference. – Paul Federwitz 
I love the connections made by missionaries with other missionaries from all over the world. What a great way to have a focus on missions! – Caleb Rodewald 
It was my first CMI gathering. Being in person with missionaries is exciting because we get to spend time with people we write stories about. The entire event was encouraging – I'm excited to be able to share stories that have a global and eternal impact. – Seth Hinz