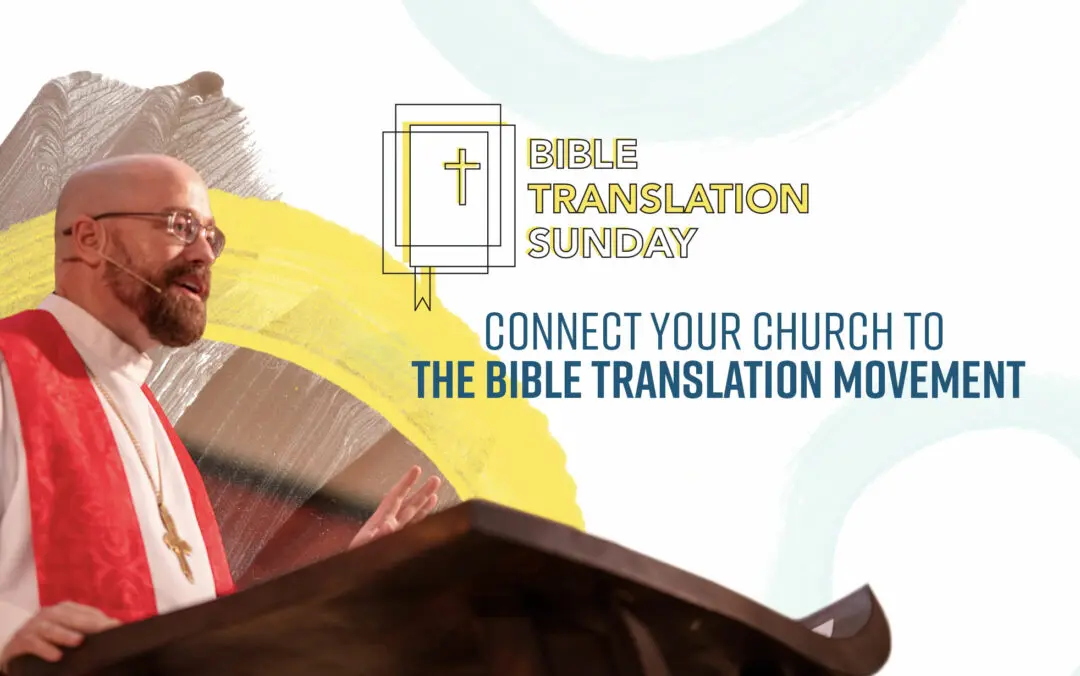 New this year – Integration with Lutheran Service Builder!
Bible Translation Sunday breaks down barriers to involvement in global missions. Last year, over 300 churches signed on to host a Bible Translation Sunday. Any church leader interested in hosting a Bible Translation Sunday can register and download free event materials at www.lbt.org/bts.
Register to host Bible Translation Sunday
Previously, a missions Sunday event could take many hours of vision-casting, planning, and preparing, but Lutheran Bible Translators designed a comprehensive resource!
"Bible Translation Sunday helped our church live its mission: Connected to Christ to Care for Community. At a time when we were focused on reconnecting to Christ through His Word and realizing the myriad of benefits of doing so, we were able to care for community by supporting Lutheran Bible Translators and seeing lives transformed by putting God's Word in their hands. Thank you!" – Laura D. Elmhurst, IL. 
Event Toolkit Materials include:
Service elements
A story-rich sermon
Engaging children's message
Adult Bible study
PowerPoint slides and graphics
Printable bulletin inserts
Age-appropriate, printable children's activity books
New this year is a partnership with Concordia Technology Solutions through the Lutheran Service Builder. Any church that builds services with the software can download the liturgical elements directly into their weekend planning. A direct link is provided along with the materials.
Emily Wilson, public relations manager for Lutheran Bible Translators, hopes to see the number of participating churches grow in 2023.
"We're excited to see congregations catch the vision for Bible Translation. We have prepared this tool to be an easy entrance point for people who have never heard of the impact of people receiving God's Word in the language they understand best. It's all very intergenerational and an excellent way for people to see how God might be calling them to enter the story." 
Congregations are invited to celebrate their partnership in God's mission. Register and download the event toolkit at www.lbt.org/bts.
Register to host Bible Translation Sunday
—–
History of Bible Translation Sunday 
Church leaders wanted to engage their congregations in God's mission. Lutheran Bible Translators responded by establishing Bible Translation Sunday on the last weekend of September in 2019. The date was selected to coincide with International Translation Day on September 30, which celebrates St. Jerome's translation of Scripture into the Latin vernacular. But now, congregations can celebrate Bible Translation Sunday any time of the year.