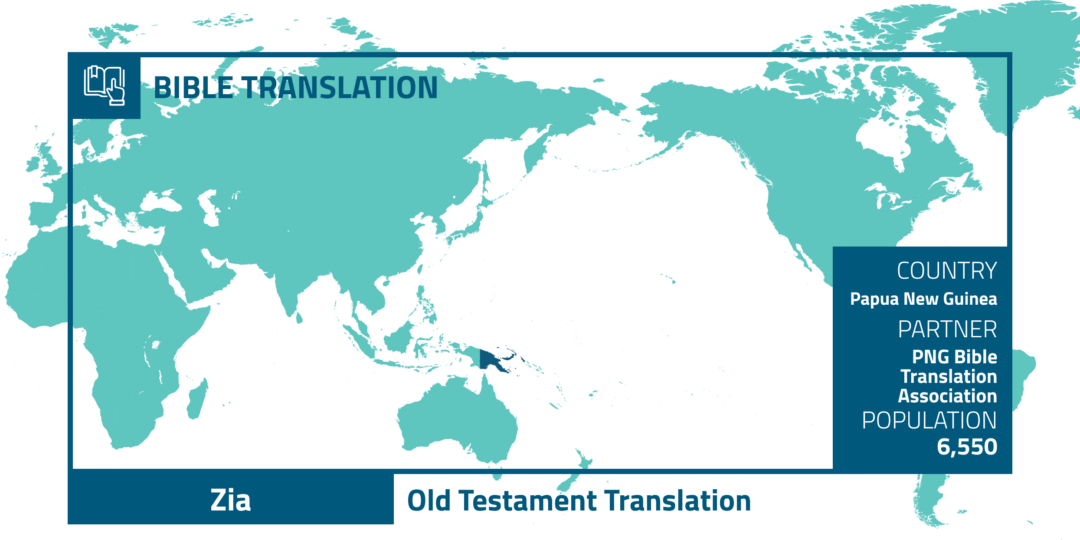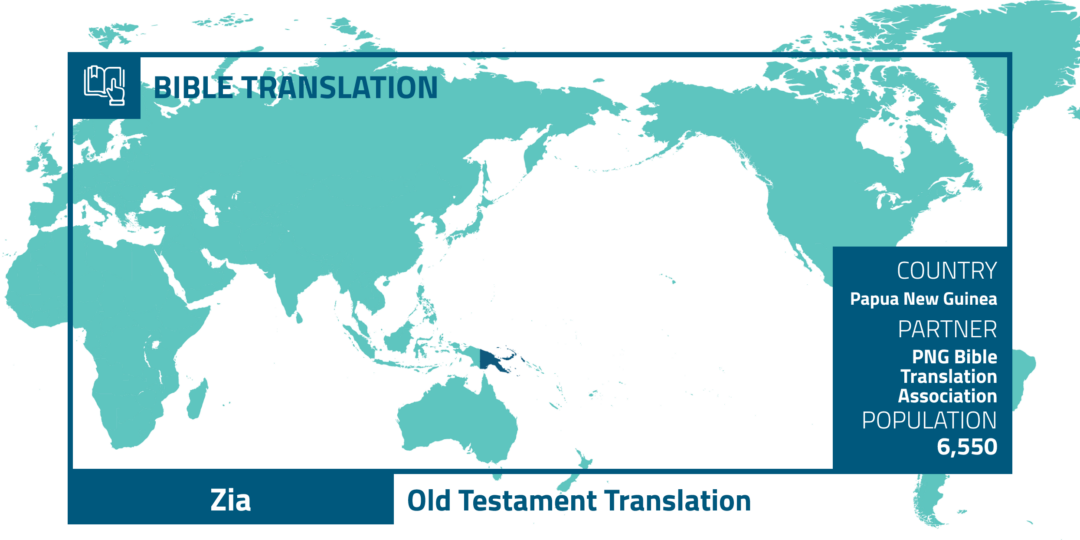 The Zia received the New Testament in 1980. In the 1990s, it was revised. But the church wants more. A group of local translators has been appointed to translate the Old Testament.
Papua New Guinea is filled with lush jungles and tall mountains. Travel can be challenging. It takes three days to travel from Lae to Ukarumpa for training, and translators must travel mostly via walking paths and boat rides to get there. But God is calling His Church to serve the remote areas, and He will provide!
In the near future, partners hope to expand meeting space capacity within their own province to reduce travel time. Solar setups have been provided to the team leader, so they can complete the work that needs to be done.
GOALS
Continue to translate the Old Testament by translating Exodus and Numbers. 
IMPACT
The full knowledge of the glory of God will be better understood in the churches. 
The Zia community will come to live out their lives in accordance to Scripture.
Pray that the Zia community continues to grow in faith as they hear the Scripture in the language they understand best.
Pray that the partners will be able to expand the meeting space capacity to cut down on travel time.
Want to get involved?
Contact a recruiter and see
what options are available!