Episode 69: In Their Hands
Lutheran Bible Translators' missionaries recount the amazing sights and sounds of Scripture dedications around the world. Listen in to the stories of impact as people received God's Word for the first time in their own language.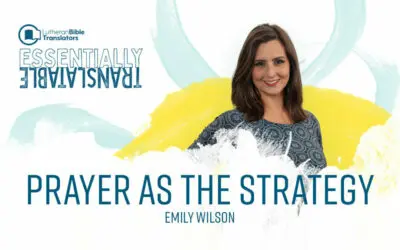 Episode 95: Prayer as the Strategy | Emily WilsonNovember 24, 2023In this episode of Essentially Translatable, co-host Emily Wilson is interviewed by Rev. Rich Rudowske to discuss prayer as the strategy for the Bible translation movement. Emily works in the prayer...