Episode 87: Back from Papua New Guinea | Sarah Esala
In this episode of the Essentially Translatable Podcast, Emily Wilson interviews Sarah Esala, Lutheran Bible Translators' regional director for Southern & East Africa + Pacific. Sarah shares her experiences and insights from her recent visit to Papua New Guinea (PNG), discussing the exponential effect of partnerships and excitement for Bible translation ministry within the PNG language communities. Sarah places emphasis on the trust that can be built through in-person interactions and stresses the importance of local training, continuing education, and community-drive Bible translation.
Tune in to hear about the Holy Spirit's work in this region and the unity among different languages.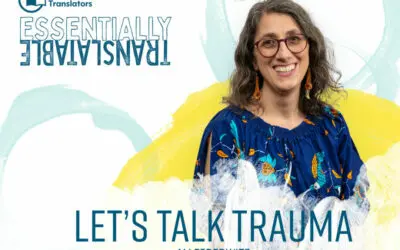 Episode 90: Let's Talk Trauma | Ali FederwitzSeptember 15, 2023In this episode of Essentially Translatable, Ali Federwitz, Member Care Coordinator for Lutheran Bible Translators, joins the hosts to discuss the subject of trauma. We often refer to traumatic events that...