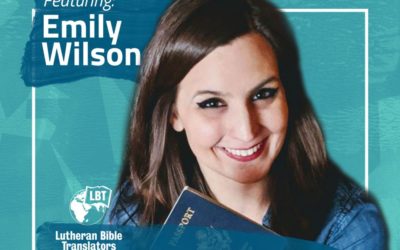 Episode 4: Mobilizing for MissionMay 29, 2020 Have you ever thought about being a missionary? Emily Wilson, Mission Mobilization Coordinator for Lutheran Bible Translators, talks to people about this topic all the time. Join Emily and host, Rev. Rich Rudowske to...
read more
Sign up to receive updates when a new post comes out!
Trouble finding updates?
Check your email junk folder. Then be sure to mark LBTWebsite@lbt.org as not junk so updates come to your inbox!