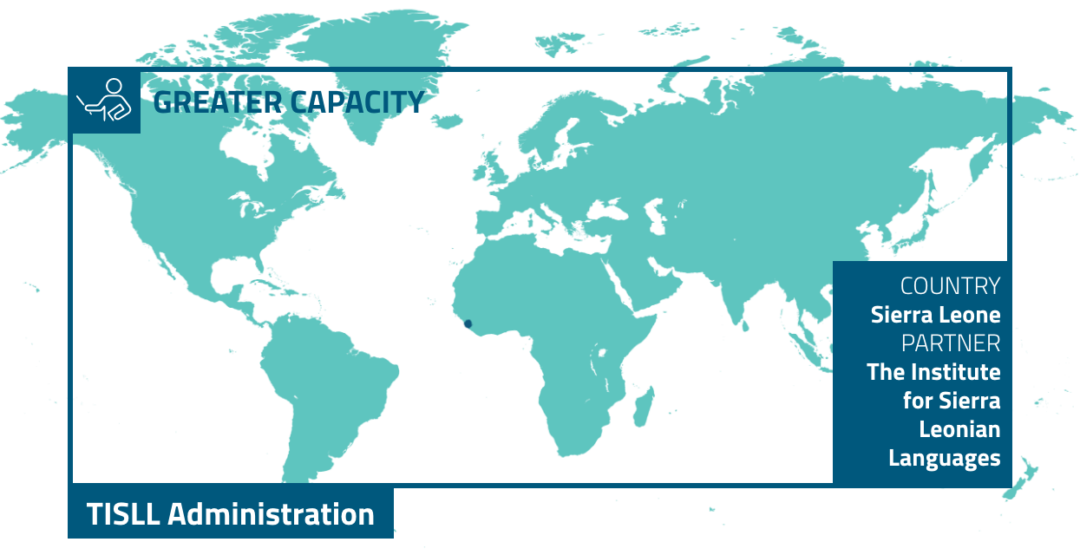 The Institute for Sierra Leonean Languages (TISLL) has been promoting the teaching of indigenous languages to religious institutions, schools, and communities since 1974. Literacy rates in Sierra Leone increased due to the classes offered by TISLL.
There is a continuing desire to gain literacy skills by a growing number of people who want to read Scripture in their own languages. TISLL is challenged to provide technical and professional services in support of the many churches and multiple language programs serving these communities. Adequate funding will allow TISLL to increase the reach and impact of literacy programs. People will grow in their faith as they gain skills to read God's Word in a language they understand.
GOALS
Mentor language project personnel to help facilitate new literacy programs.
Mobilize language speakers to create sustainable programs within their communities, supporting local projects and the work of TISLL.
IMPACT
Literacy classes and activities are increasingly available under the umbrella of TISLL administration.
A literate population is growing in faith.
Pray for good communication as TISLL meets with language program personnel to offer technical and professional advice.
Pray that additional literacy classes will meet the needs of all those desiring to learn to read.
Pray that support for and participation in language projects within churches and language communities will grow at the local level.
The requests for literacy programs in Sierra Leone exceed the capability to provide them. Your gift will help TISLL assist language communities to meet this growing need.
Want to get involved?
Contact a recruiter and see
what options are available!