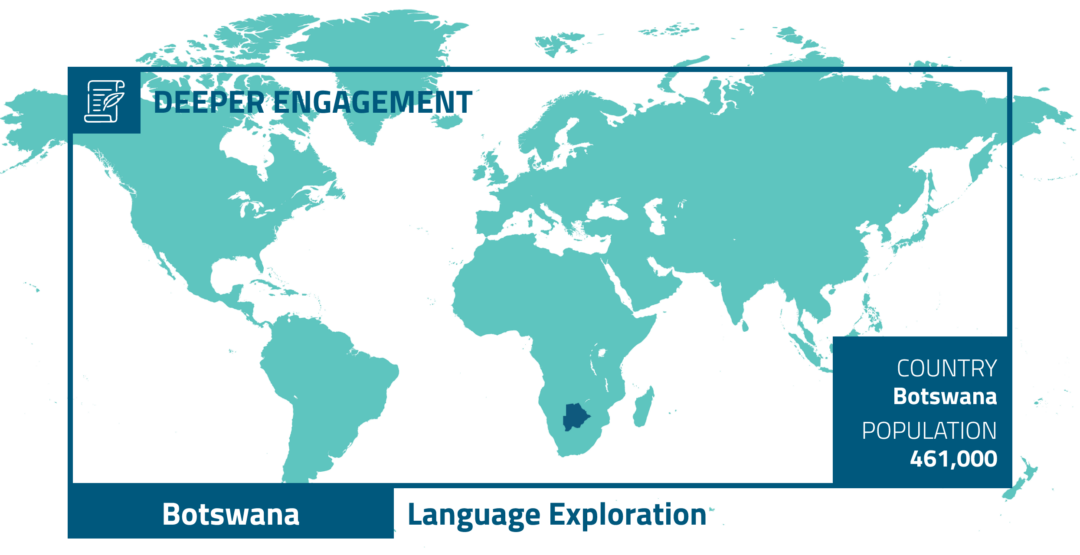 Language exploration uses appreciative inquiry – listening to the communities' unique Scripture needs. This approach takes time but leads to greater openness and acceptance of God's Word.
One goal is identifying, equipping, and empowering community leaders for translation work. A second goal is updating translation databases with current information. Updated databases help teams engage in more informed planning, answering questions such as: Is this a good project? Are there other people working on it? What is the status of the language? These efforts engage the community in dialogue.
The recent Southern Africa Bible Translation Summit helped identify two opportunities to work in languages that cross the Botswana and Namibia borders. Research and information gathering will begin in 2023. The summit led to connections that will equip veteran translators with training and knowledge to serve other language communities with future projects.
GOALS
Mobilize, equip, and empower local language communities and groups for translation work.
Update multi-organizational databases on Botswana languages.
IMPACT
Many more languages will have access to the Word of God in the language they best understand.
Local churches will benefit from Bible translation efforts within their communities.
Pray for local research being done to improve local language data.
Pray that developing connections will help plan more effective translation projects.