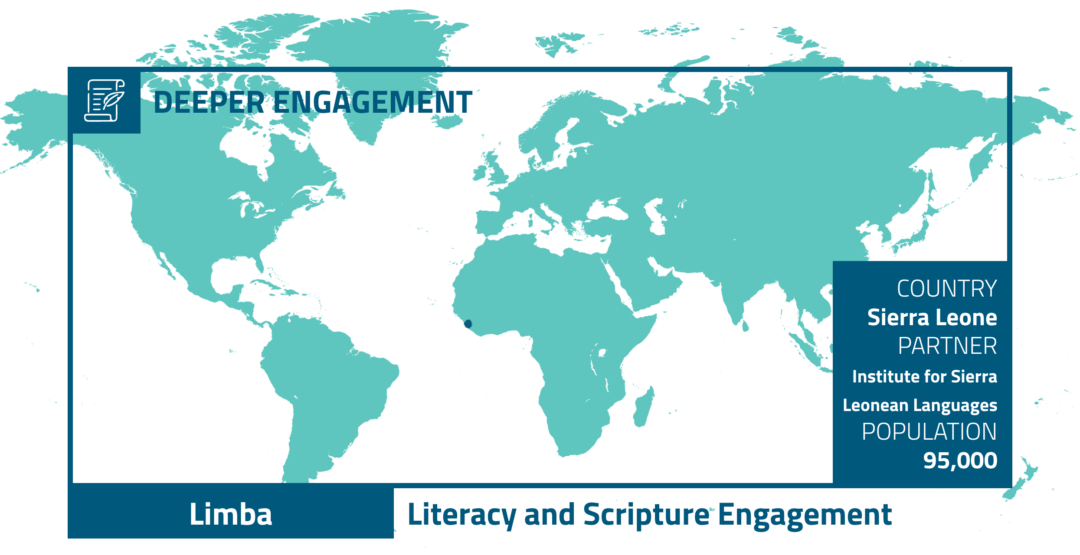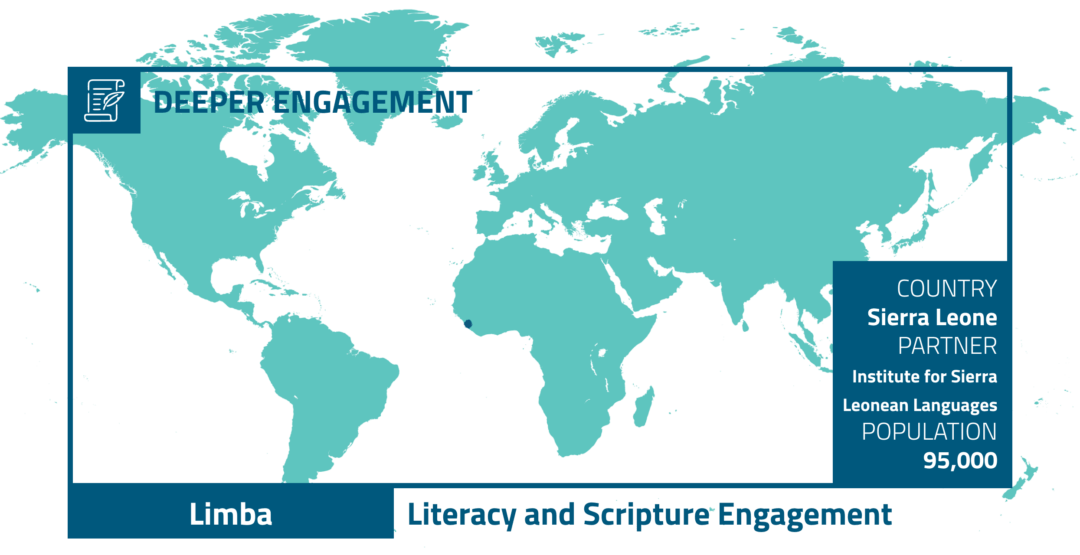 The translation of the New Testament into the Limba language allowed literate pastors to preach in their native language. Local church leaders recognize a greater need for literacy in their communities if people are to engage with the Word of God. More than 35 literacy classes have been established among the Limba areas of Tonko and Sella Limba Chiefdoms. 
Beneficiaries of the literacy and Scripture engagement programs testify how the program has contributed to changing their physical and spiritual lives. Others testify the improvement that has taken place in their lives, from being a common man to a notable man in society. Literacy and Scripture engagement programs are critical for the Limba community and churches. 
GOALS
Conduct a workshop to train 13 new Faith Comes By Hearing and Scripture Listening Group leaders in order to establish new Scripture engagement listening groups.
Print new literacy and training materials. 
IMPACT
Local language speakers are empowered and transformed.  
Greater awareness of the importance of literacy leads to a demand for more literacy classes to be established.  
Pray that people are encouraged to learn to read.
Pray for safety as staff travel to supervise the work.
Pray that those benefitting from the literacy program are eager to read the Bible in their mother tongue.
Help bring the Limba language community deeper access to Scripture in the language that speaks most deeply to their hearts. Increased literacy will give them the tools they need for personal spiritual enrichment as well as effective outreach to their people.  
Want to get involved?
Contact a recruiter and see
what options are available!