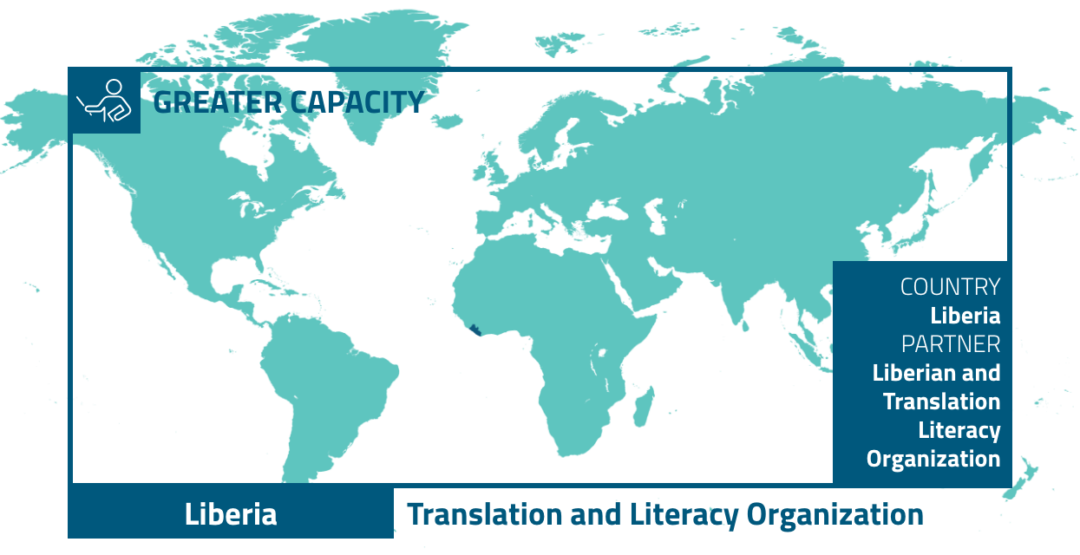 The Liberia Translation and Literacy Organization (LIBTRALO) was established to support Bible translation, literacy, Scripture use, and multilingual education programs for language communities in Liberia. The development of Scripture audio dramas has expanded LIBTRALO's reach. They introduce non-Christians to Biblical stories and principles, raising interest in learning more about Jesus Christ. 
All LIBTRALO staff members believe that a people's language, culture, and faith are crucial for growth and development. As a not-for-profit organization, they rely on support from donors to fund salaries, training, equipment, vehicle operation and travel expenses.  
A fully funded LIBTRALO can help the people of Liberia be proud of their languages and use Scripture to enhance their faith, life, and culture. 
GOALS
Maintain financial stability of the organization.
Continue to provide resources for worship and education in Liberian languages.
IMPACT
Liberians have uninterrupted access to Scripture and literacy materials.
Churches are using translated Scripture.
Pray for the health and safety of LIBTRALO staff.
Pray that LIBTRALO is able to maintain and expand language programs in local languages.
Pray that more Liberian churches use translated Scripture during worship.
LIBTRALO promotes language projects and multilingual education in 15 languages. An informed population can build a better life as they grow in faith and take pride in their culture.
Want to get involved?
Contact a recruiter and see
what options are available!