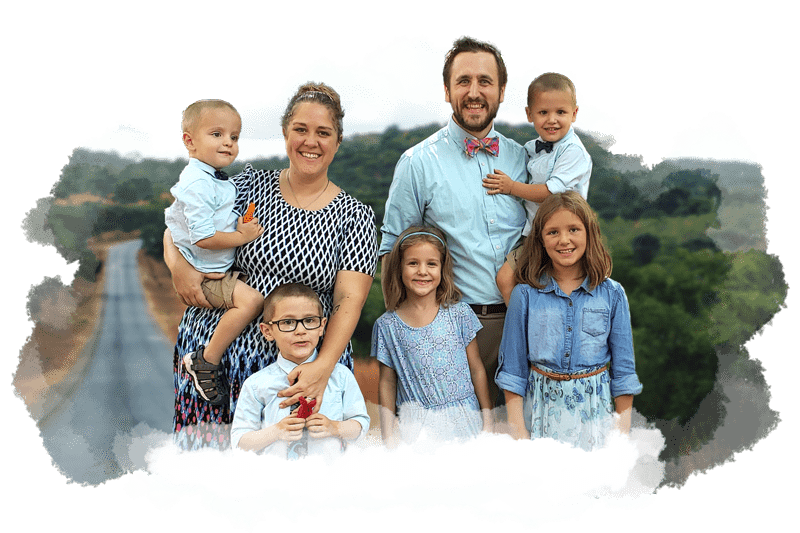 Rev. Carl and Kelsey Grulke
Rev. Carl and Kelsey Grulke have been missionaries with LBT since 2016. They share a love for the Word of God and for helping it come alive in the hearts of those who hear the Good News. Carl loves bringing the Word of God to life in creative ways through media and storytelling. Kelsey enjoys helping others understand Gods' story in new ways through drama, music, and other innovative methods.
Carl and Kelsey arrived in Botswana for their first field assignment in 2018. Carl is currently working as Exegete and Project Coordinator and Kelsey as Scripture Engagement Coordinator among the Bakgalagari and Wayeyi people of Botswana.
Carl and Kelsey have five children: MaryJane, Audrey, Judah, Gideon, and Isaac.