Episode 18: Transforming Lives
God's Word in people's hands and hearts. Removing barriers and transforming lives. Join Rev. Carl and Kelsey Grulke and host, Rich Rudowske to discuss mission work and family, especially life with bigger families, scripture engagement strategy, cross-culture living, and so much more. 
"This is God's Word that transforms lives! And we want to make sure that whatever resources are needed are available and are easily accessible for the people that need them." – Kelsey Grulke, Scripture Engagement missionary, Lutheran Bible Translators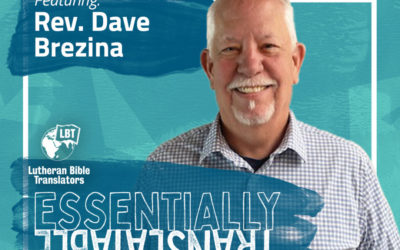 Episode 34: Opportunity to Share July 23, 2021 When that Word is put in the language that I learned at my mother's knee, that I grew up with, that I understand to my core, and I hear God's Word coming to me, that's my God.  –Rev. Dave Brezina  Rev. Dave Brezina serves...