Episode 20: Too Small a Thing
What is God calling you to do? We can't begin to wrap our minds around the totality of God's mission. This episode of the LBT sermon series is based in part on Genesis 12:1-3 and originally delivered at Concordia Seminary St. Louis, MO one week before the entire nation shut down for Coronavirus. Join Emily Wilson and Rich Rudowske to discuss life at times of upheaval, and the reminder that God is always in control and has called us into His mission. 
Thank you to Concordia Seminary for the sermon audio: Rudowske, Richard, "084. Genesis 12:1-9" (2020). Chapel Sermons Academic Year 2019-2020. 89.  https://scholar.csl.edu/cs1920/89    
"When we say 'Lord, lead. I will follow,' we are going to go some places that we didn't plan on going. And that we will be stretched beyond our comfort and find that only in our reliance on God can we have peace. And it certainly won't be by our own reason or what we can figure out or manage." – Rev. Rich Rudowske, chief operating officer, Lutheran Bible Translators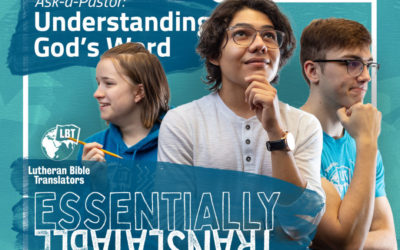 Episode 27: Ask a PastorApril 16, 2021Students had questions, and the pastors had answers.   Pastor Tom Lange teaches religion including Christian apologetics at Saint Paul Lutheran High School.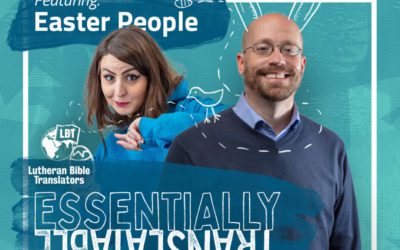 Episode 26: Easter PeopleApril 2, 2021Listen in to stories of Easter from around the world. Laugh, ponder, and rejoice! "We're celebrating, we're remembering that again – that day. But on the other hand, there's not a day that has gone by since that first Easter day...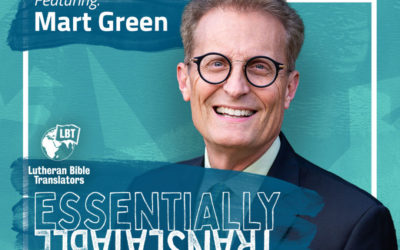 Episode 25: "Eradicating Bible Poverty"March 19, 2021Mart Green is the Ministry Investment Officer for Hobby Lobby and the founder of Mardel Christian and Education Supply stores with a heart for putting God's Word in their hands. "We just said let's come...