Episode 20: Too Small a Thing
What is God calling you to do? We can't begin to wrap our minds around the totality of God's mission. This episode of the LBT sermon series is based in part on Genesis 12:1-3 and originally delivered at Concordia Seminary St. Louis, MO one week before the entire nation shut down for Coronavirus. Join Emily Wilson and Rich Rudowske to discuss life at times of upheaval, and the reminder that God is always in control and has called us into His mission. 
Thank you to Concordia Seminary for the sermon audio: Rudowske, Richard, "084. Genesis 12:1-9" (2020). Chapel Sermons Academic Year 2019-2020. 89.  https://scholar.csl.edu/cs1920/89    
"When we say 'Lord, lead. I will follow,' we are going to go some places that we didn't plan on going. And that we will be stretched beyond our comfort and find that only in our reliance on God can we have peace. And it certainly won't be by our own reason or what we can figure out or manage." – Rev. Rich Rudowske, chief operating officer, Lutheran Bible Translators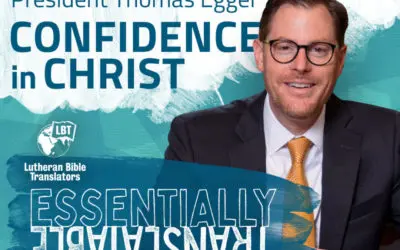 Episode 55: Confidence in ChristMay 13, 2022"Luther knew from his own experience, as well as from the testimony of Scripture, how powerful and life giving the written words of God are and what a firm confidence they give us in Christ and His plans and promises for...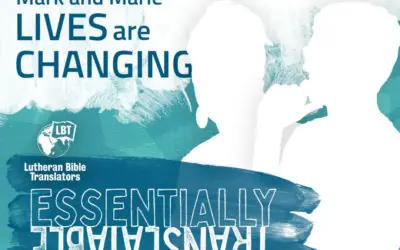 Episode 54: Lives are ChangingApril 29, 2022Follow Mark and Marie's* story in God's mission. Discover how the Lord is working even in the hard-to-reach regions of the world.  *Due to the sensitivity of their work, pseudonyms have been used.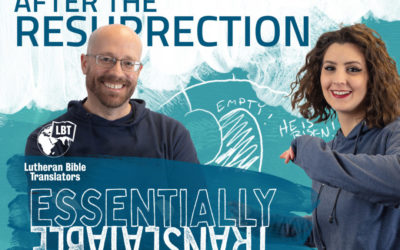 Episode 53: After the ResurrectionApril 15, 2022"Things can be set right with God. Reconciliation can happen. And it all finds its place in the resurrection."  — Dr. Rich Rudowske Celebrate the joy we have after Christ's resurrection — living into our identity...