Episode 23: Third-Culture Kid Perspective
Michaela Federwitz grew up in West Africa as a missionary kid with Lutheran Bible Translators, offering her a unique "third-culture kid" perspective. She will soon return to West Africa to serve, caring for the children of LBT-Canada's missionaries Rev. Mike and Kara Kuhn.
"The more effort you put into actually caring and getting to know that TCK, the more open they'll be with you and the more they'll feel comfortable."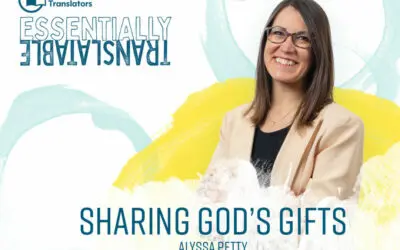 Episode 77: Sharing God's GiftsMarch 17, 2023From the time she was a little girl, Alyssa Petty has understood the impact of stewarding God's gifts well. Alyssa began serving as Director for Development at Lutheran Bible Translators on January 1st, but she has been...