Episode 23: Third-Culture Kid Perspective
Michaela Federwitz grew up in West Africa as a missionary kid with Lutheran Bible Translators, offering her a unique "third-culture kid" perspective. She will soon return to West Africa to serve, caring for the children of LBT-Canada's missionaries Rev. Mike and Kara Kuhn.
"The more effort you put into actually caring and getting to know that TCK, the more open they'll be with you and the more they'll feel comfortable."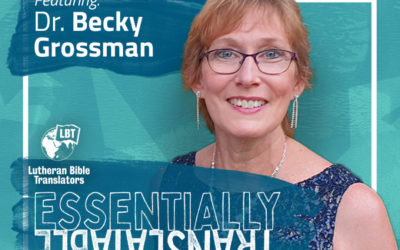 Episode 22: The ABC's of Bible TranslationFebruary 05, 2021 "Once upon a time…" The phrase may sound beautiful, but it would not be an accurate way to begin the story of Jesus's birth. Now try to begin to imagine all the struggles of translating in another culture and...