Episode 23: Third-Culture Kid Perspective
Michaela Federwitz grew up in West Africa as a missionary kid with Lutheran Bible Translators, offering her a unique "third-culture kid" perspective. She will soon return to West Africa to serve, caring for the children of LBT-Canada's missionaries Rev. Mike and Kara Kuhn.
"The more effort you put into actually caring and getting to know that TCK, the more open they'll be with you and the more they'll feel comfortable."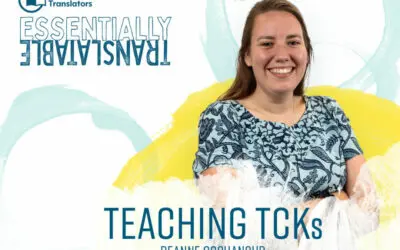 Episode 91: Teaching TCK's | Deanne GochanourSeptember 29, 2023Did you know? The number one reason missionaries leave the field is the lack of quality education for their children.   In this episode of Essentially Translatable, we welcome Deanne Gochanour, Lutheran...