Episode 9: The Long and Winding Road
Have you wondered how a family goes about serving in the mission field? How does God use times of preparation and even struggle? God leads His servants on long and winding roads to do His mission!
Join Elliot and Serena Derricks and host, Rev. Rich Rudowske to discuss language communities, language fluency, joy in their work, and more.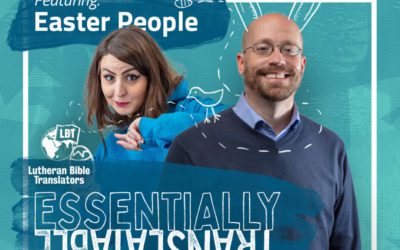 Episode 26: Easter PeopleApril 2, 2021Listen in to stories of Easter from around the world. Laugh, ponder, and rejoice! "We're celebrating, we're remembering that again – that day. But on the other hand, there's not a day that has gone by since that first Easter day...