Episode 9: The Long and Winding Road
Have you wondered how a family goes about serving in the mission field? How does God use times of preparation and even struggle? God leads His servants on long and winding roads to do His mission!
Join Elliot and Serena Derricks and host, Rev. Rich Rudowske to discuss language communities, language fluency, joy in their work, and more.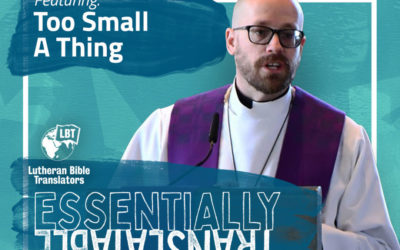 Episode 20: Too Small a Thing January 08, 2021 What is God calling you to do? We can't begin to wrap our minds around the totality of God's mission. This episode of the LBT sermon series is based in part on Genesis 12:1-3 and originally delivered at Concordia Seminary...