Episode 29: Building a Sustainable Ministry
Dr. Bruk Ayele serves as president of Mekane Yesus Seminary in Ethiopia. Explore with him. Listen to Bible translation as mission within the largest Lutheran church body in the world. 
"Part of that mission …is bringing the Good News to someone in their heart language. So, if our missionaries are Bible translators, …we believe that that mission will be very effective." – Dr. Bruk Ayele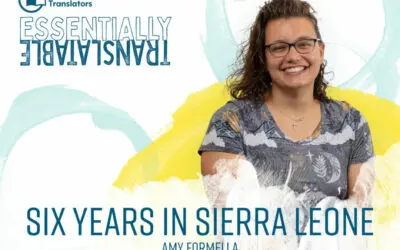 Episode 88: Six Years In Sierra Leone | Amy FormellaAugust 18, 2023In this episode of the Essentially Translatable Podcast, Rich Rudowske and Emily Wilson interview Amy Formella, a Lutheran Bible Transators' missionary to Sierra Leone. Amy shares about her background,...